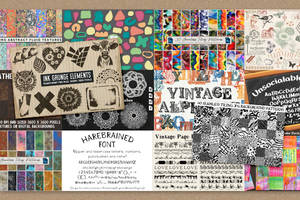 HG Designs Subscriber Area
Lots of high resolution goodies for graphic design including textures, photoshop brushes, seamless patterns and more.
---

Free Colouring Page - Chocolate!
Description
Click the 'download' link on the right to grab the full-size file to print and colour

If you like my art, have a look at my crowdfunding campaign to publish a second adult
colouring book. Includes fun perks like signed doodles from me!
igg.com/me/adultcolouringbook
Check out my first published colouring book,
www.lulu.com/shop/delyth-angha…
Facebook
|
Twitter
|
YouTube
Image size
1754x1240px 902.65 KB