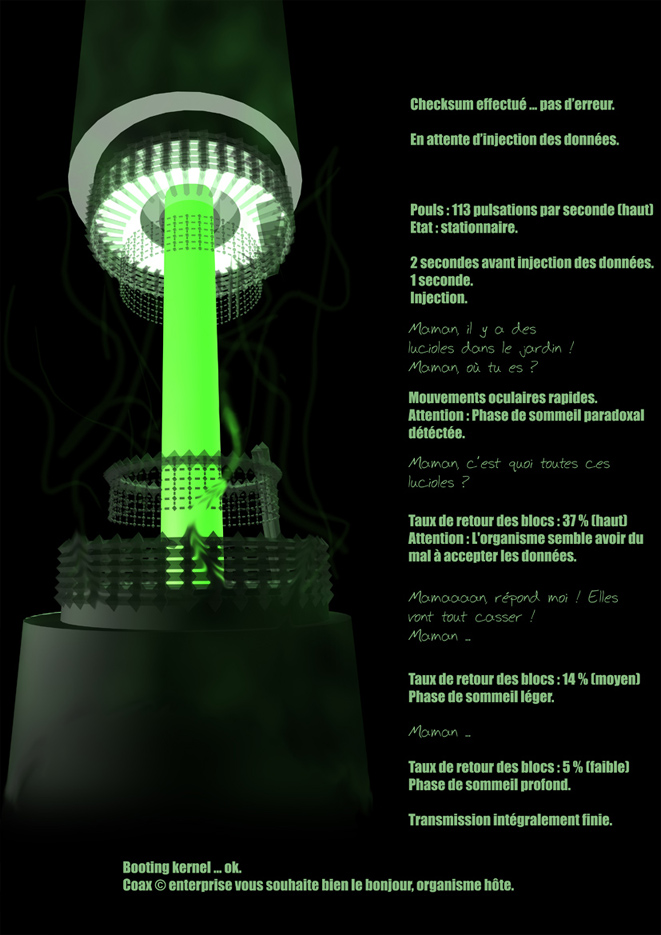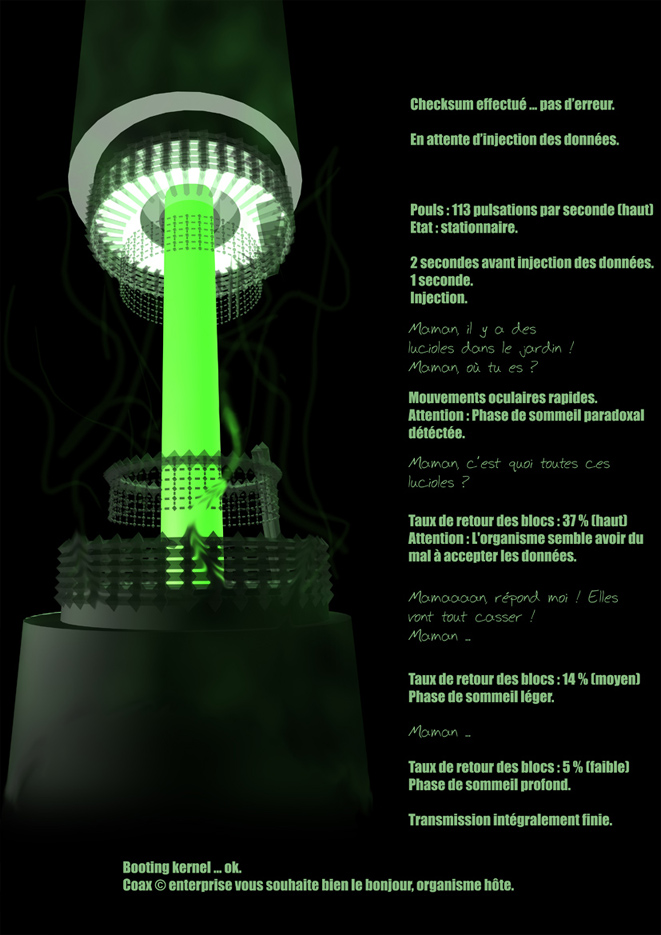 Watch
First page of my new current comic.
Time : 2-3 hours.
Used 3dsMax (for the machine) and Photoshop (for special effects, editing). Of course, like always, all comments are welcome.
Let's be crazy, this time, I'll try to find a way to publish that.
Next page :
[link]
Translation in English :
__________________________________
Checksum done ... no errors.
Waiting data injection.
Pulse : 113 beats per second (high)
2 seconds before injecting data.
1 second.
Injection.
Mum, there are fireflies in the garden !
Mum, where are you ?
Rapid eye movement.
Warning : REM sleep state detected.
Mum, what are all these fireflies ?
Blocs return rate : 37% (high)
Warning : the organism seems to have difficulties to accept data.
Mum, please ask me ! They will break all into pieces !
Mum ...
Blocs return rate : 14% (medium)
N1 sleep state.
Mum ...
Blocs return rate : 14% (medium)
N3 sleep state.
Transmission fully done.
Booting kernel ... ok.
Coax (c) enterprise wish you a good day, guest organism.