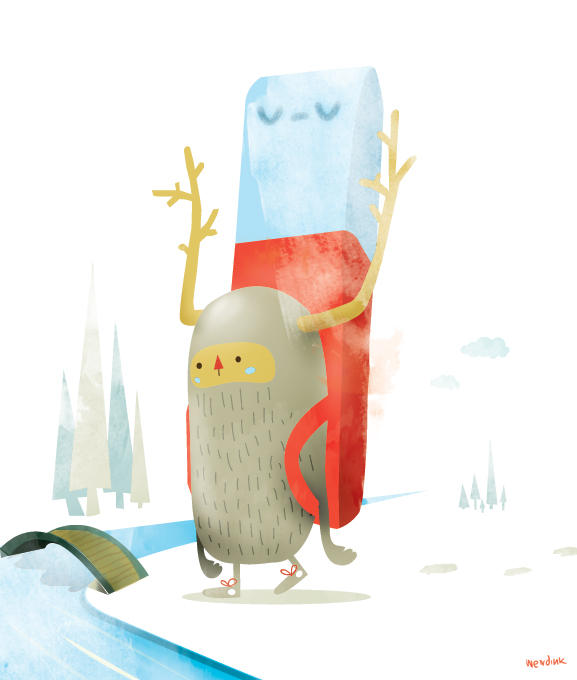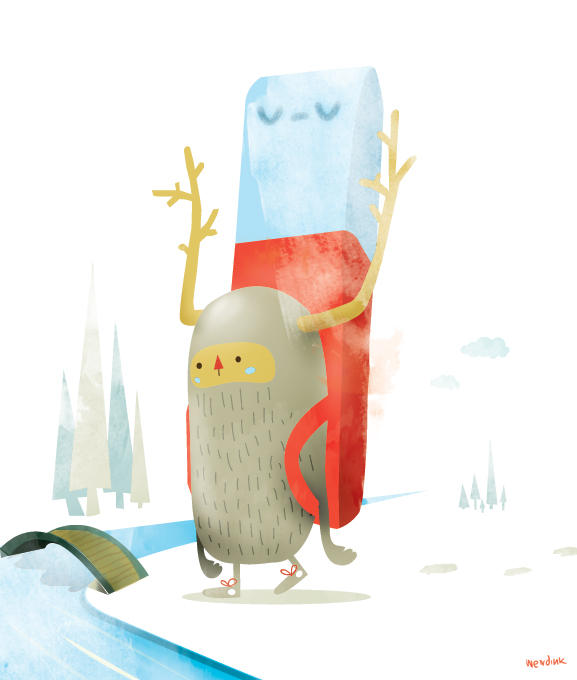 Goma-kun likes strolls in the winter. He is the proud owner of the one and only magic eraser that he always carries at his back and he puts it in use only if its for a good purpose. Like spelling tests.

:[ I want teh magical erazer
Reply

weirdink..,
you are so freaking talented..!!!!
i love you every piece!!!!!

Reply

Reply

It's good to know that he only puts the Magic Eraser into use for good reason, the Magic Eraser in the wrong hands could be disastrous. Also the Magic Eraser seems to trust him.
Reply

Of course it could be disastrous!Imagine tripping over a rock and accidentally erasing unaware, small animals of all shorts.

Reply

would he use his eraser if somebody had jogged him while he was drawing? Like, maybe he was drawing a great big circle that was looking pretty sweet, but, then a nudge to the arm causes him to wobble a bit and turn the circle into a squiggly pear shape.
Reply

Goma-kun told me that it takes tons of energy in order to rightly operate the Magic Eraser. Its a time consuming task because you have to wake it up from its slumber by deliberately bad spelling shouts like this:

"places both hands near mouth"

"accidentally"

"a,c,c,i,d,e,n,t,e.,l,y"
Reply

Reply

Reply

Reply