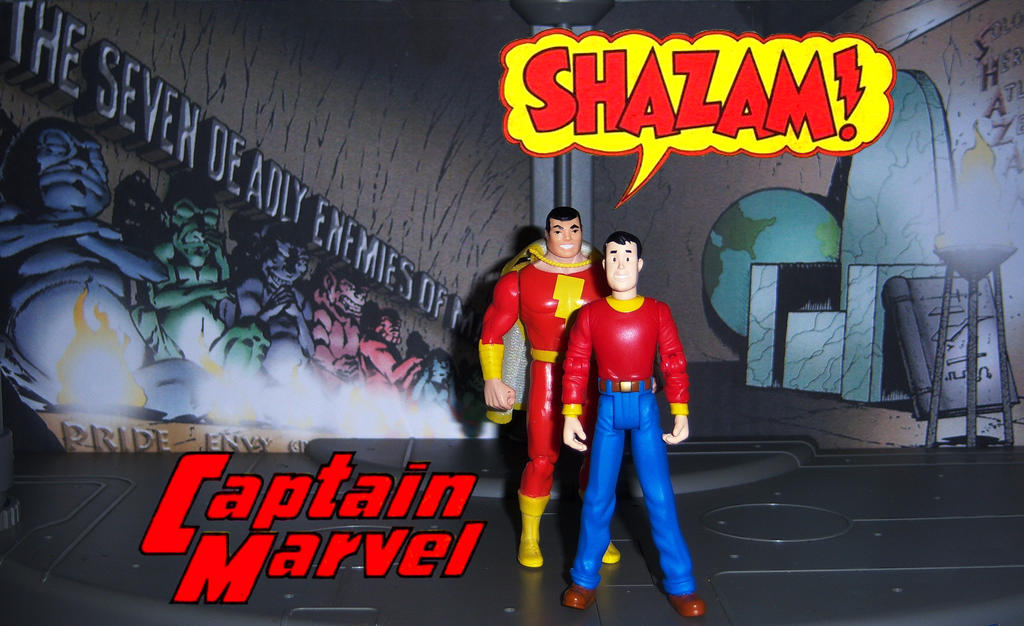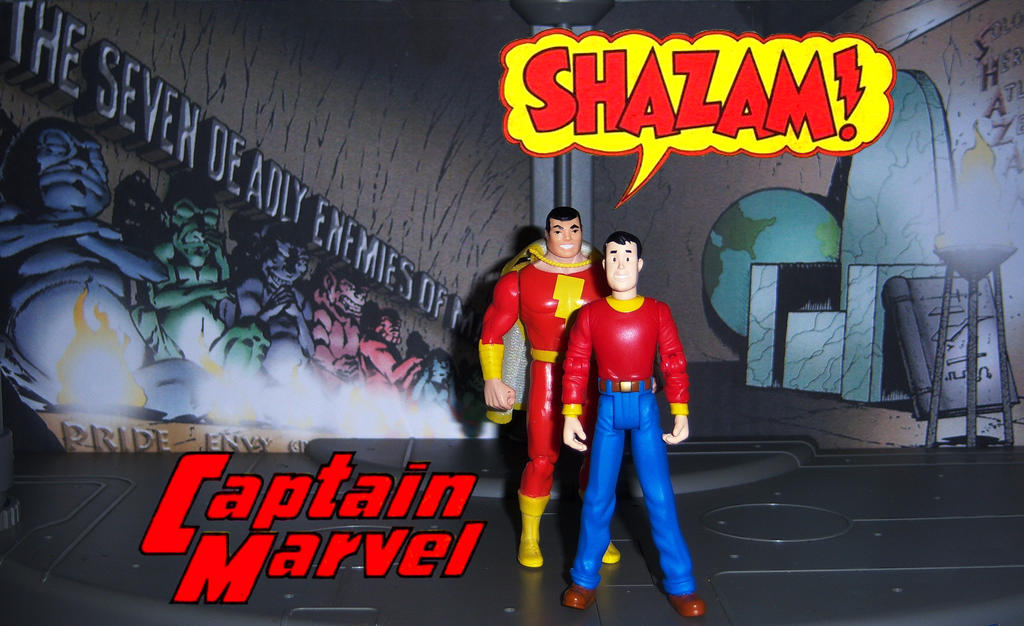 Watch
With one magical word, SHAZAM! Young Billy Batson is transformed into the World's Mightiest Mortal, Captain Marvel.

Captain Marvel and Billy Batson are pictured here at the Rock of Eternity. It was here that the old wizard, Shazam, first gave Billy the power to transform into Captain Marvel, and here that his spirit still resides, waiting to be summoned for advice by Billy or Captain Marvel. Shazam's spirit is summoned by lighting the brazier by his throne.

That's right his name is Captain Marvel, not Shazam. Shazam is name of the Wizard and is the magic word used to make the transformation. I don't care that DC now has "officially" changed his name to Shazam... Its misguided, his name will always be Captain Marvel.