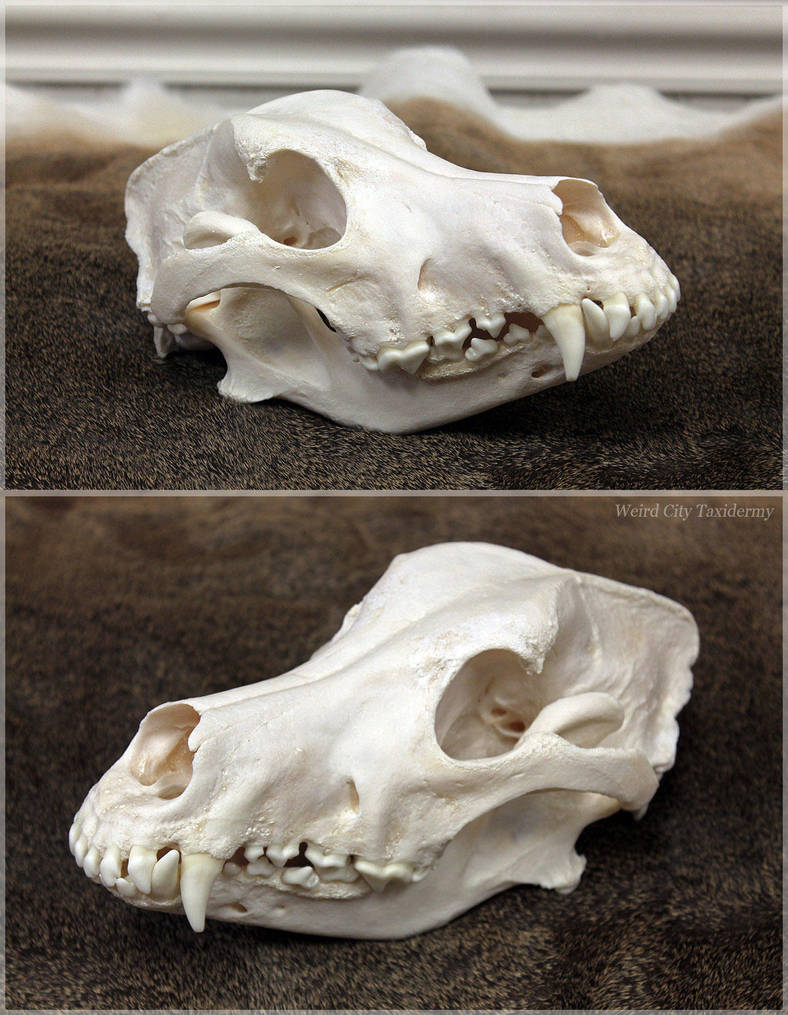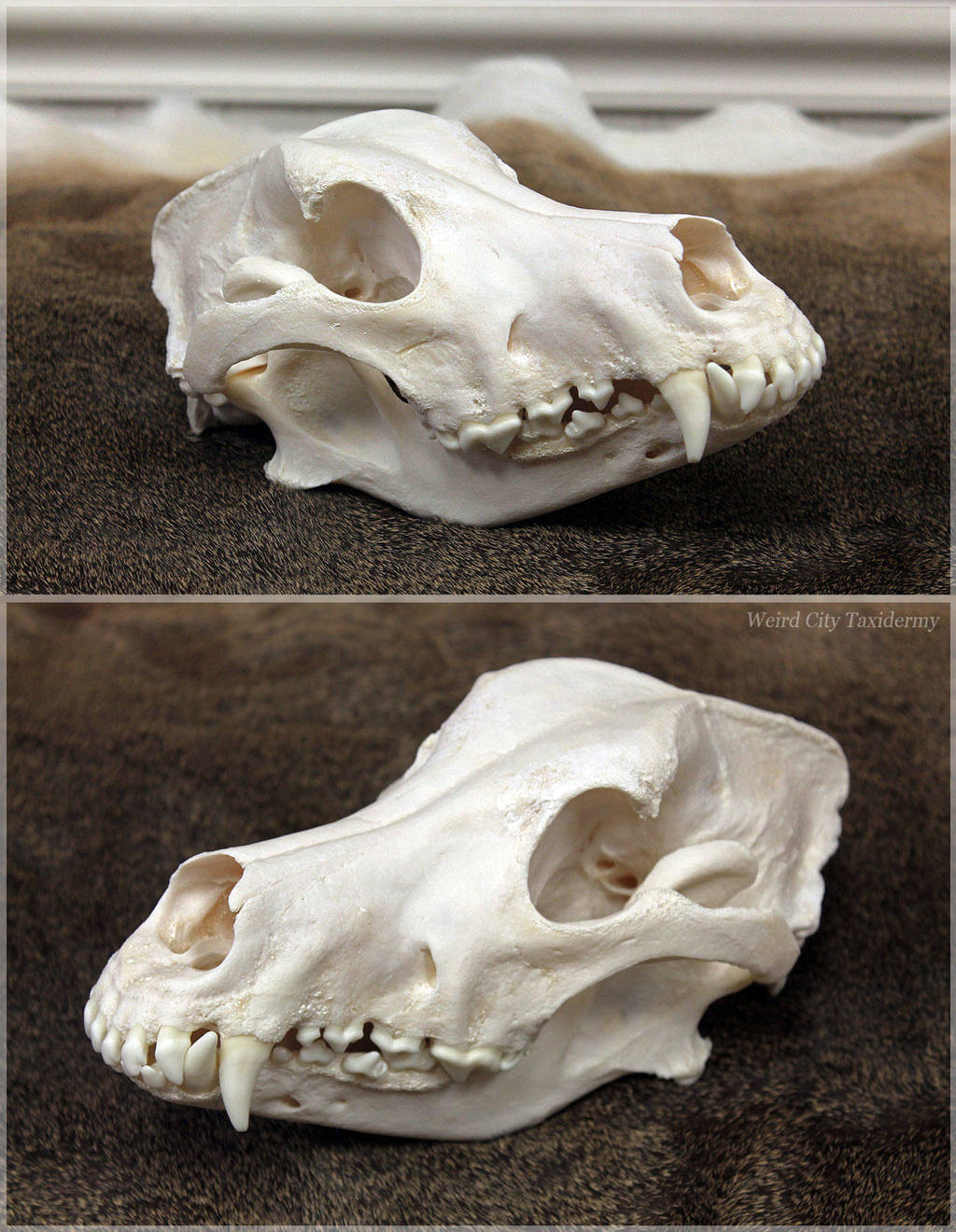 Watch
The skull of a german shepherd & wolf hybrid (100+ lbs!), brought to me by its owners after it passed away unexpectedly. I actually ended up mounting up the head too; not a shoulder mount, just the head on a change-out head (please don't ask, it's such a long and exhausting story). I don't normally work on pets beyond skull cleaning. Maybe in rare cases I'll skin the animal and send the pelt off for tanning-- IN RARE CASES. However, I caved and made an exception for this big boy, partly because I figured I could mount it over a commercial wolf form and get it pretty close to how the dog looked alive. Minus the giant GSD ears and the solid black coat, he did have a wolfy look to him.

There's a photo of the finished head mount, which is currently awaiting pickup, on my Instagram. I'll have one posted here too, eventually.

Reply

I was just getting ready to ask you when I read the 'please don't'! Can't wait to see the photo! I have decided already that if I ever get one of my pets done, I'd have them in a sleeping, eyes closed pose. Trying to replace what that one animal's particular eyes and expression looked like would be very challenging. I know someone like you could make it look alive and real, but trying to nail an expression on the face that the owners are so intimately familiar with would be a tall order, indeed.
Reply

There are so many reasons why most taxidermists don't want to deal with pets, but that's the #1 reason right there. Can't truly put the personality of the animal back into it, not as the owner knew it in life.
Reply