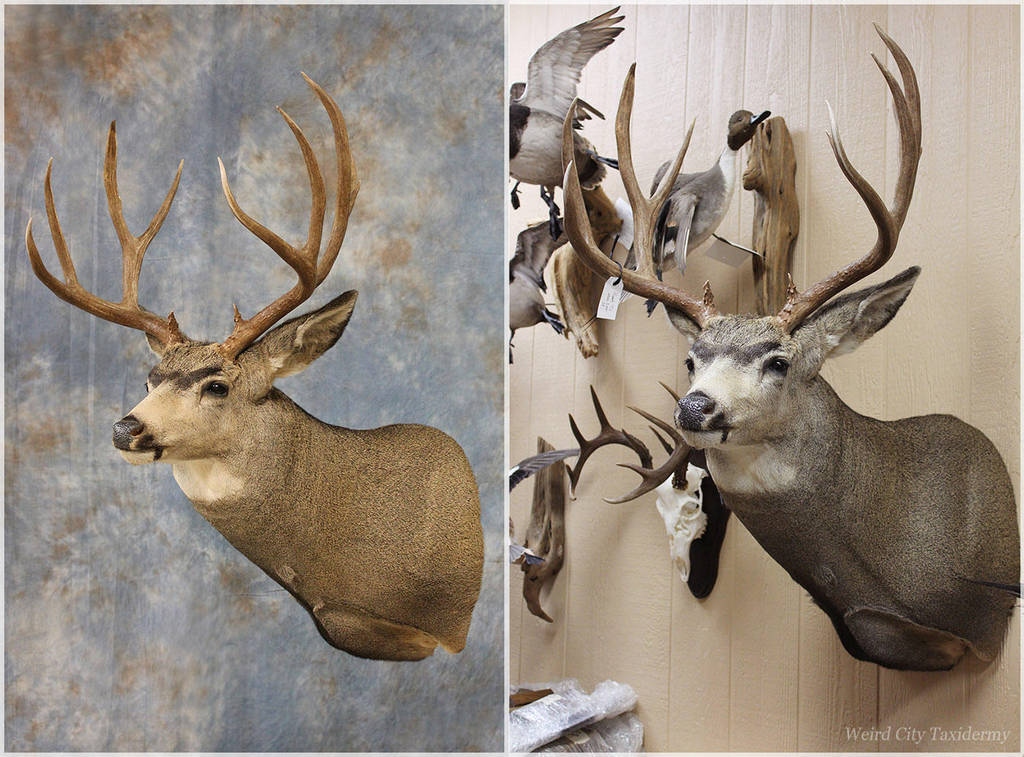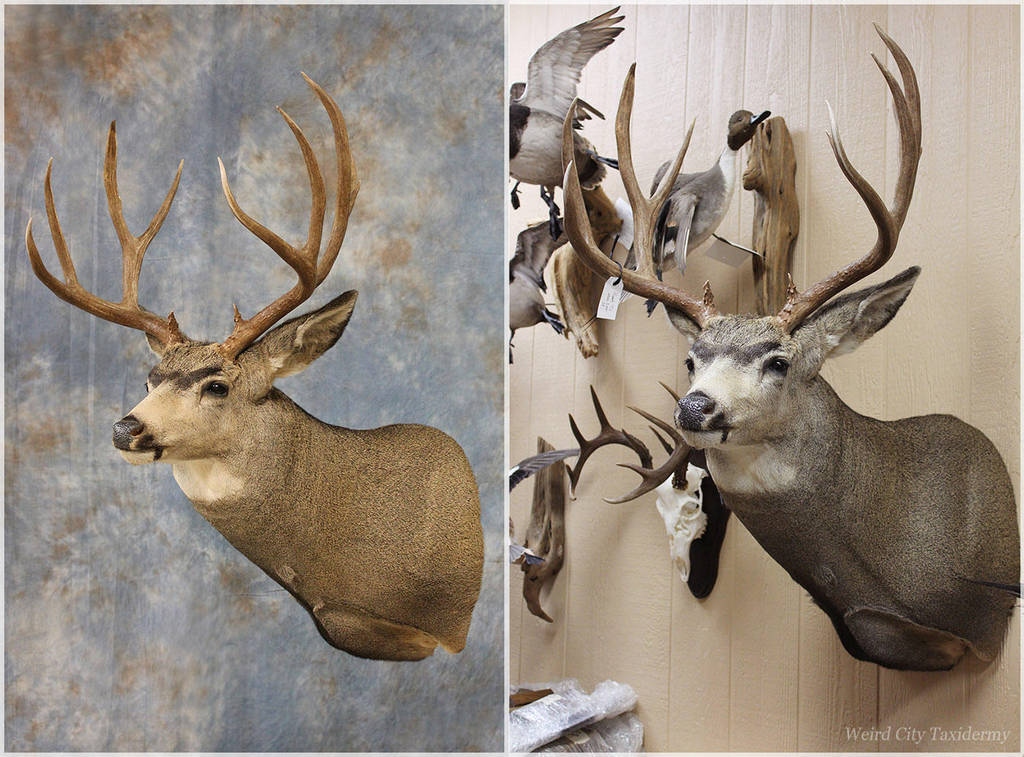 ...wow, big difference in lighting from the photo area to the front room wall. Anyway, here's mule deer buck #2. This guy had a funky cowlick near the base of his throat that I couldn't correct. Very annoying when you run into something like that in the grooming stage, lol

Are all of your works real animals? Are you a stuffer or a hunter or both? I'm actually really curious.
Reply

They're all real. I'm really just a taxidermist (or "stuffer," lol) as I haven't done much hunting in my life... but I hope to again one day. It's just not very high on my list of things to do lately. I don't get a great deal of satisfaction from hunting, and it's expensive too. Just happy when people bring their animals to me and let me make them look alive again.

Reply

Wow! Cool, I didn't know that. It was hard to decipher if they were real or fact, haha. My brother wants to be a hunter. So, I'm curious? How do you do it? Do you have to replace some part, and what parts do you keep?
Can you do a taxidermy for a fish or a tortiose? (lizard or scaley animals)
Reply

As usual, you did a wonderful job! I love how the muslin really flatters, and brings out, the gold tones in his coat.
Reply