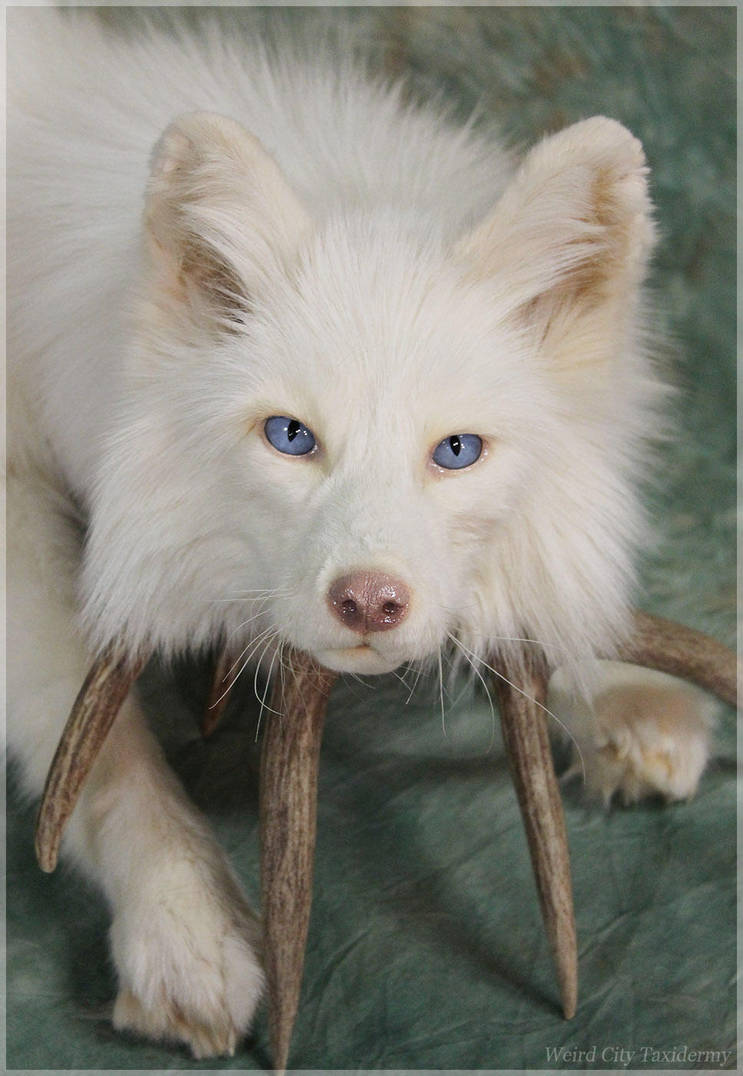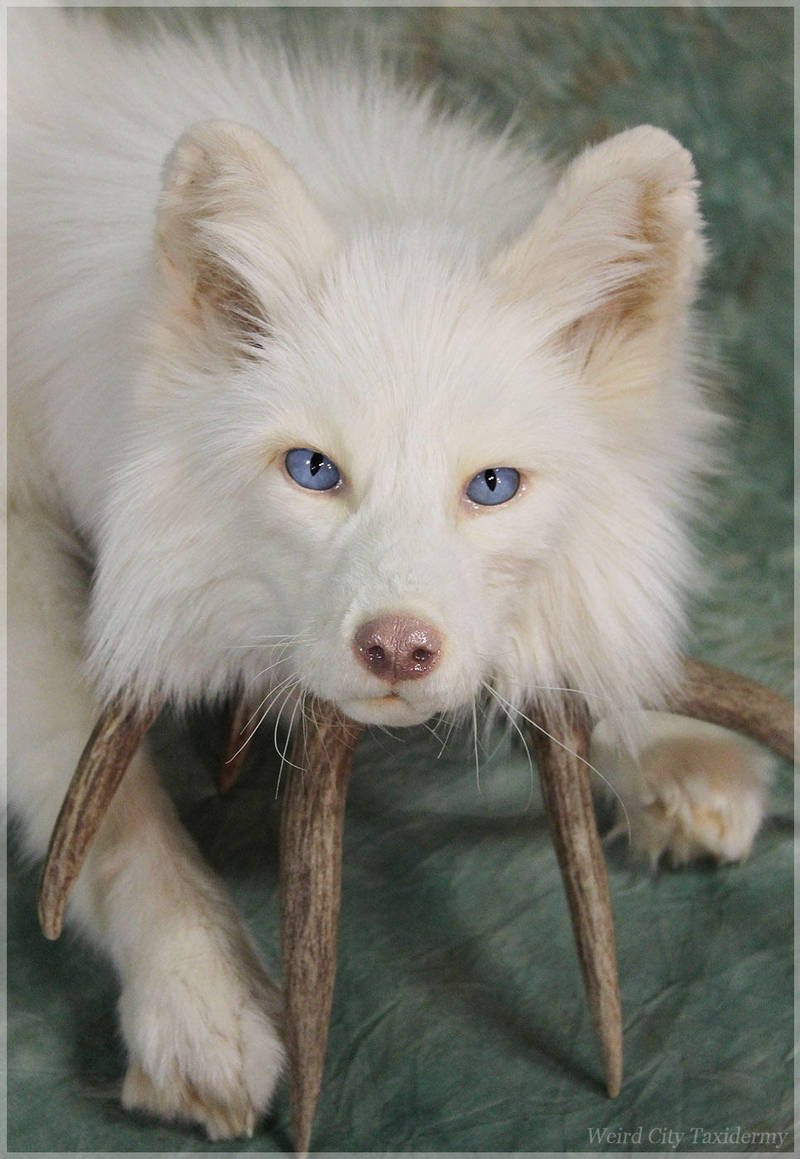 Watch
Too tired to think of a better title, lol. But it's about time I posted photos of this beauty!

Gorgeous! Having just painted a 'pinkish' nose myself, I am impressed with (and a little envious of!) the excellent job you did on this nose.
Reply

Thank you! I wasn't quite sure how to go about it, having never painted a pink nose like this one (bobcats yes, but they're a little different), but in the end the right colors just seemed to fall into place... honestly, that just about describes the entire process of working on this fox. Super smooth.
Reply

After I finish the old amber fox I am working on right now, I have a red fox with slips around the ears to mount up. After that, no more 'bargain basement' pelts for me. It is just not cost effective, since doing all of that repair work takes so much time, and the resulting mount reflects poorly upon me as a Mounter.
Reply

Yes! You're absolutely right. This is precisely why I often ask for photos of pelts in advance if I have reason to believe they may not be mountable / taxidermy quality, and why I sometimes turn them down, even though I feel awful about doing so. And I try to explain to these potential customers that in many cases it's just not worth it, for me or for them. Try to help them understand that when I start with a low quality pelt I often end up with a low quality finished product, and that's after pouring twice the amount of time into it as I would a quality pelt; when it comes to taxidermy, you really do get what you pay for. And yes, it does reflect poorly on me in the end if the result isn't great. The last thing I want is to be worrying about the mount while it's in transit, wondering if the commissioner will be happy with it, feeling reluctant to post photos of it. This is about controlling the quality of one's product. So although I always apologize for it, I do sometimes turn down pelts before they're sent to me... and I've even sent pelts back (only a few times though.

I got to thinking about SkinnedFawx (Kristen) and AdarkerNEMISIS (Kanato) recently, and how they seem to keep a stock of pelts on hand at all times. I don't do that simply because I don't have the disposable income to do so, or the desire to make soft mounts that large a part of my business... but I can see the wisdom in it. By working with pelts that are all sourced, prepped, and tanned by the same people, they're taking steps to control the quality of their work. Keeps things consistent. And that's very smart. I still have issues with consistency, but that tends to happen when you're working with pelts of varying quality, different tans, some prepped well and some not, and so on... so yeah. There's a lot more that goes into it than many people think. I'm actually glad to hear that you're thinking of giving up on the "bargain basement" pelts. You shouldn't be putting yourself through that. lol
Reply

Thank you for all of your feedback. I respect and appreciate your opinion and guidance. I must seem like a friendly person, because many Beginners approach me and basically say this: "I want to try my hand at mounting, but I don't want to buy an expensive pelt because I'll probably not do a good job on it anyway. Can you tell me where I can get a cheap pelt?" Sigh. That's the main reason that I have done some of my tutorials ("What makes a pelt mountable?", "How I mount a fox head", etc..). Its much easier to give these youngsters a link rather than to explain things over and over again. I am happy to help out a beginner, but I have learned not to give them a huge chunk of my time unless I know they'll stick with it. Trying to mount an un-mountable pelt is one of the quickest ways to get discouraged with taxidermy, as I'm sure you well know.
Reply

Beautifully done, excellent work❤
Reply