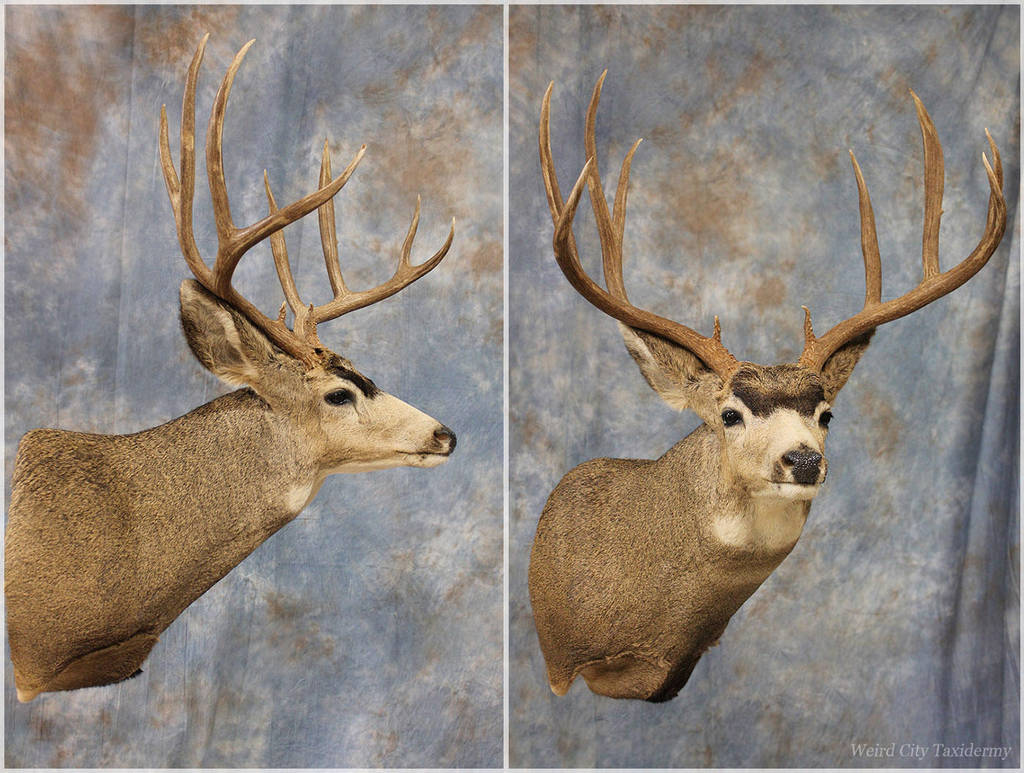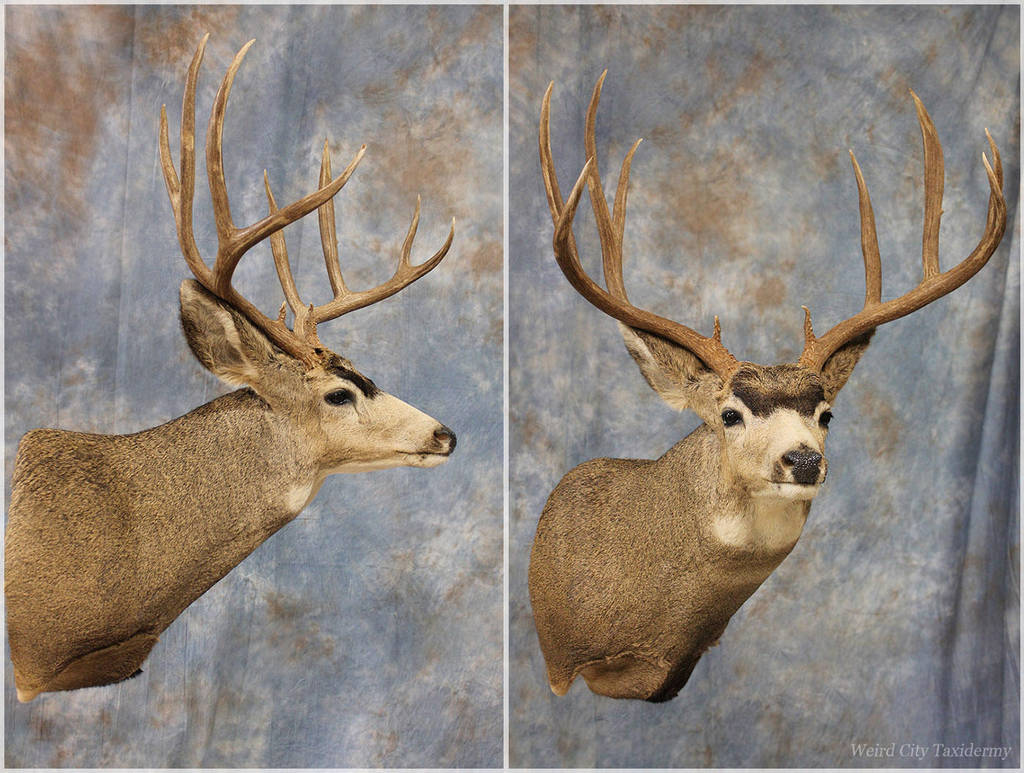 Y'all, I know I'm super behind on photos (and will probably never catch up... I've gotten to the point where I don't even photograph everything before it leaves the shop anymore). But I found this mule deer buck, along with another, in my taxidermy folder and realized I needed to post it since I don't have many photos of finished mule deer mounts for my portfolio. Just don't get very many of them down here. Around here, the whitetail is king, heh.

Anyway, here he is, Colorado mule deer 1 of 2. I'm not used to working on animals with necks this big or hair this long and thick... and this massive antler spread!

Mule deer are my absolute favorite. I personally don't see why people like those tiny little white tails. hehehe.

either way I would love to have one done some day. Mule deer are what we have around here. their branchy antlers remind me of a tree.
Reply

Hahaha, I'm actually the other way around, partial to whitetail over mule deer... as far as working on them goes, they're a more manageable size for me, and just the overall look of whitetail appeals to me more. Oh, and let's not forget what mule deer are named for... their enormous EARS. Bondo-ing mule deer ears is hard for someone like me with small(ish) hands.
#femaletaxidermistproblems
I'll give mule deer this: they have that strong, stout look going for them. Even if they do kinda look like they're stuck in a permanent scowl... lol. Like a big ole brawny buck you don't wanna mess with.
Reply

Maybe they make good knights for the king LOL.
if it makes you feel any better I love them; but I only ever mounted one deer....not my cup of tea but damn I would love to have another mulie in my home again!
Reply

Wow! This is a beauty! How long did this one take to work on?
Reply