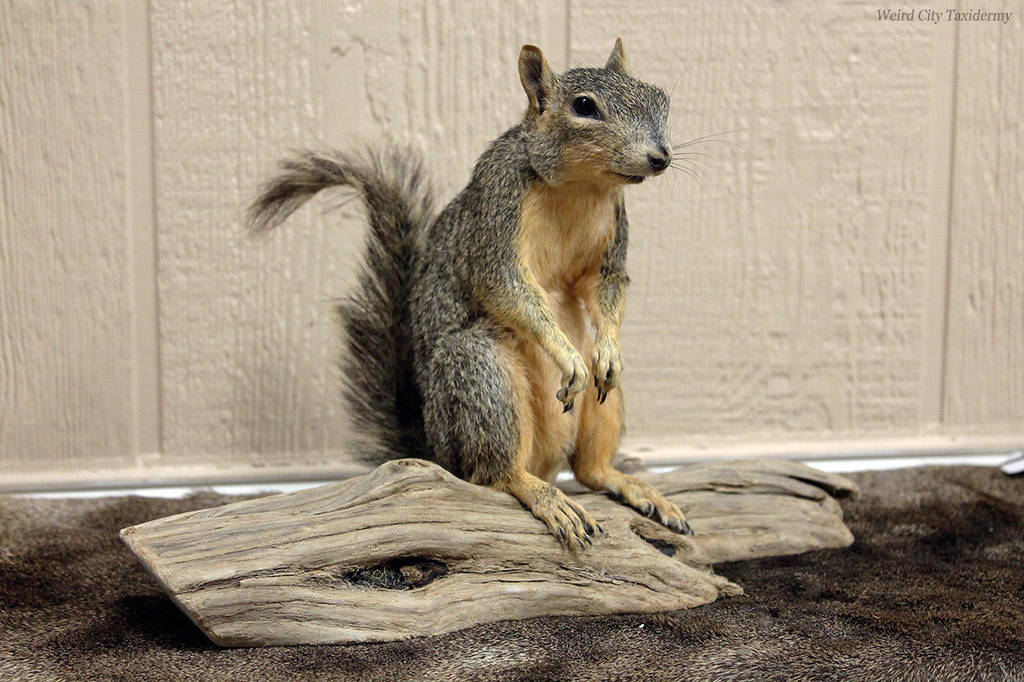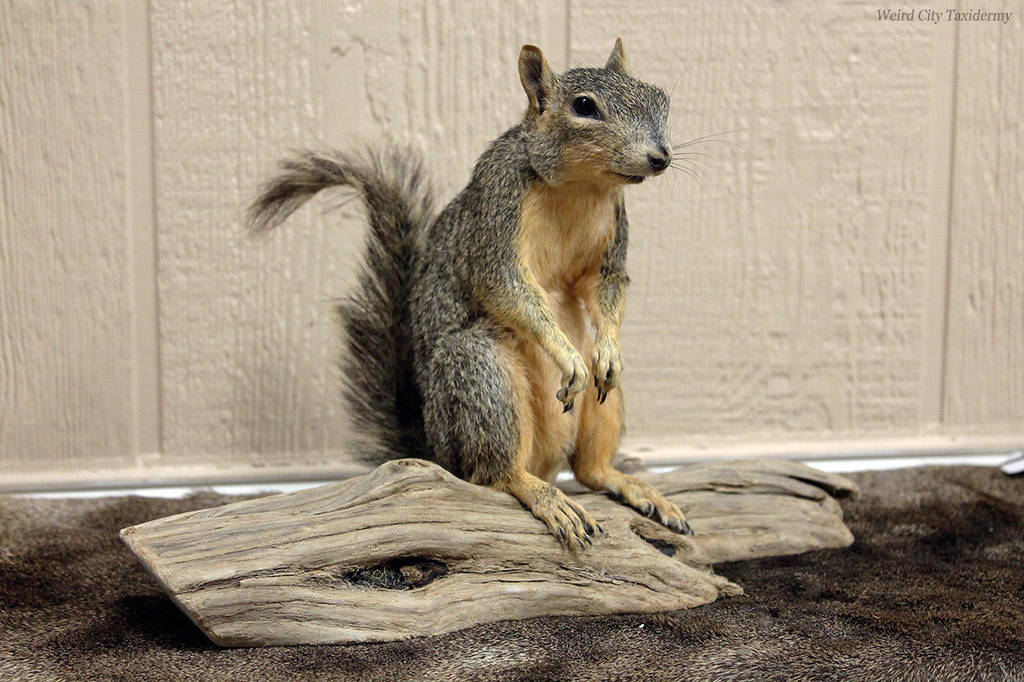 Watch
Squirrel!

This lil' guy has been hanging out at the shop for a couple of months now. Kinda sad story behind this one. A woman brought it in for mounting as a surprise present for her grandson's 16th birthday; it was his first squirrel, first anything. So I turned it around in a month for her in order to have it ready in time for his birthday. Sadly, however, a few days after picking it up she was texting me to ask what kind of squirrel it was (fox squirrel btw) because she was considering selling it on eBay. What??? Turns out, the boy's parents rejected the gift. I thought maybe they weren't hunters, maybe they didn't want a reminder of how their son had taken this little life, but she said no, they're big hunters, they just couldn't understand why anyone would bother to have a squirrel, of all things, preserved. Said it was silly. "Who mounts a squirrel?" In essence, they shamed her for her thoughtful gift, and she was too embarrassed to keep it.

I felt terrible for her. So I took the squirrel back. I wouldn't make a habit of doing that, but on something this small (with a fairly small remaining balance)... Figured I could find a home for it through Etsy or something. In the meantime, he's been chilling in the front room at the shop; doesn't take up much space, you know!

Editing to add: this lil' guy has been sold. Customer came to the shop to drop off a deer and decided he had to have a squirrel in his office!

I LOVE them small critters! I have a couple squirrel pelts laying around that I need to mount. It's not always about the big, expensive and impressive animal. If this was his first anything, they should have celebrated and worshipped this precious little thing. Those parents created the most uncomfortable situation for everybody. If the boy knew about the parents rejecting it, I'm sure he feels not good enough either.. How mean.
Reply

That is so sad

I don't understand why people seem to over look the small things
Reply

I don't understand it either. Everything has some significance, some worth, no matter how small.

Reply

How much are you selling the squirrel for? I'm interested in him.
Reply

Hoping to get $125 for him after selling fees (if applicable through Etsy and/or PayPal) & shipping since that was the woman's remaining balance on him (that I gave back to her). I've sold lifesize squirrels on eBay for that price before, years ago, so thought there was a good chance I could do it again. Just need to make the listing. Anyway, let me know if you're still interested.

More photos:
sta.sh/2xnveg9c4ky
Reply

How sad! They shamed their little boy, too, if he knew of the gift.
Reply

She said she didn't tell him about it. I wonder if his parents ever brought it up. Just a weird, uncomfortable situation all around, sounds like.
Reply