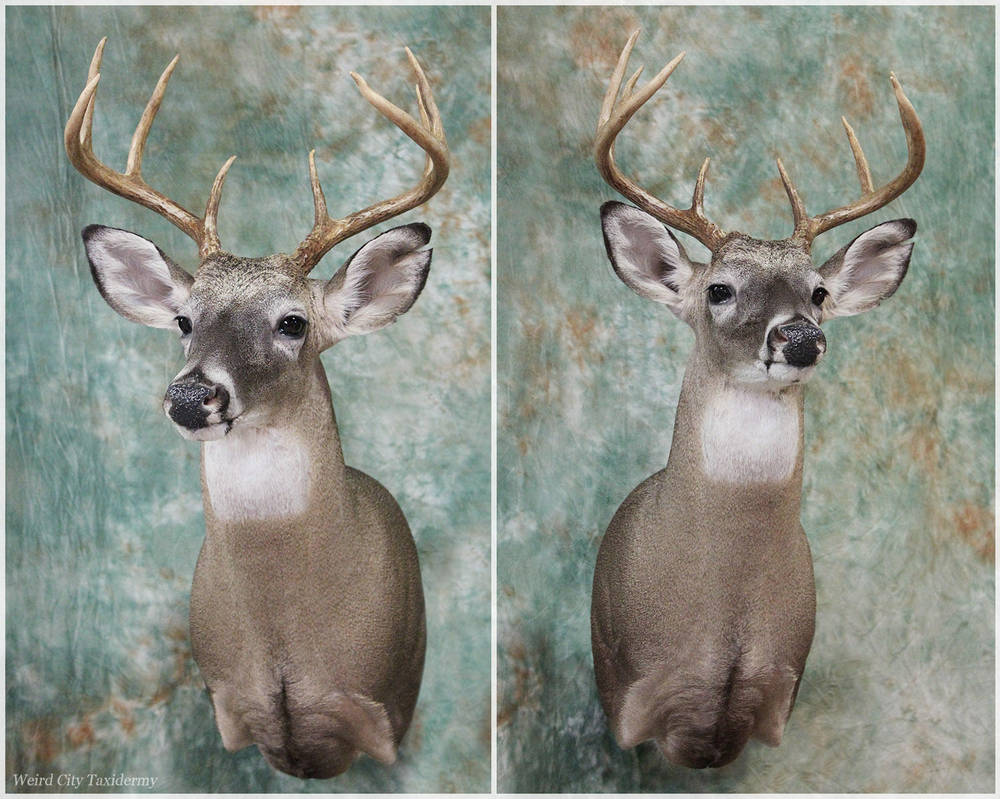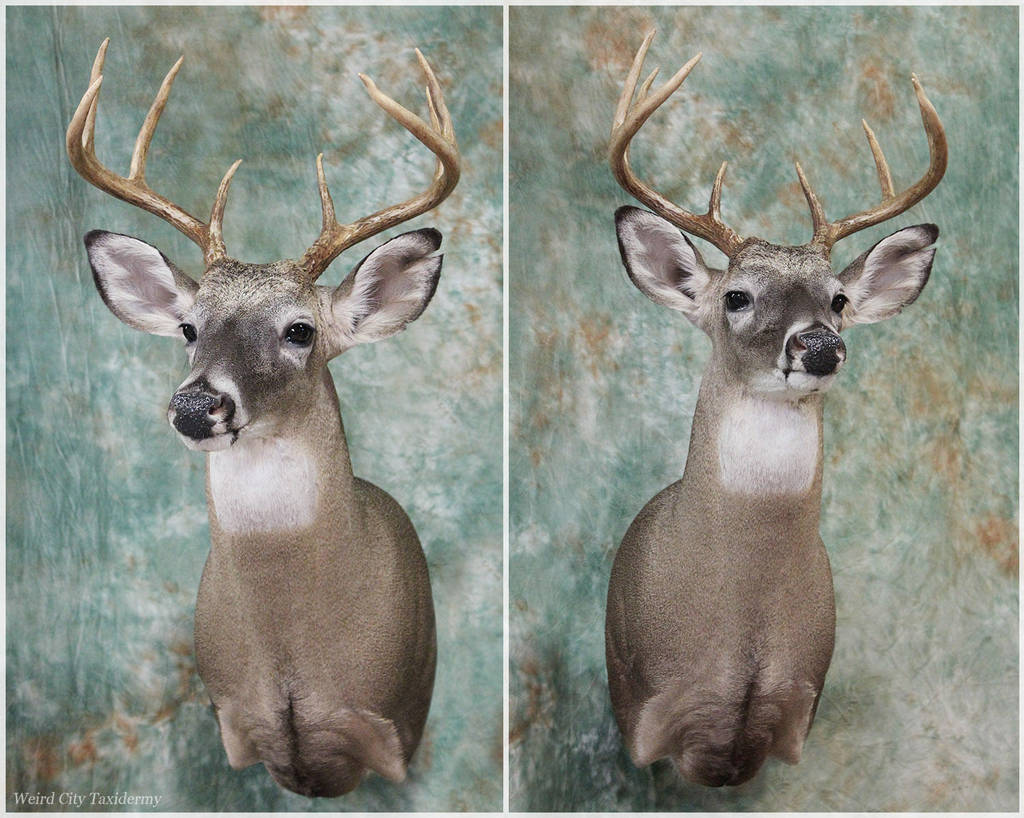 Watch
So many photos to post still, haha

I believe this was a kid's first buck? Gave it back to the boy's father months ago, I honestly don't even remember the specifics anymore but it was something like that. Since I'm nothing like one of those big studios that does 100+ deer per year I usually have a pretty good memory of the stories behind each animal (if shared with me), but even with my relatively modest workload, after a while it all begins to blur...

PS. Occasionally I'll get a whitetail that has BIG ole ears. Like a cross between whitetail-size and muley-size (mule deer). This was one of them.

Reply

that's a nice buck! beautiful dark horns
Reply

Dark? That's an interesting observation; these are pretty standard for my area. I receive a lot that are this medium tone or darker... down to a nice chocolate brown.
Reply

If ya don't mind me asking, do you recommend bondo / liners / other for deer ears (for beginners). I've a couple WTs in my freezer, but I have a tough time getting the edge of the ear to look neat on my other critters. I'm sure I'm just doin something wrong, but I dunno if bondo would help at all.
Reply

First of all, are you taking a blade and turning the ears all the way out to the edges? You'll need to do this whether you use bondo or earliners. If not, the edges of the ears are going to shrink and curl as they dry. Some tanneries, if you send them a raw pelt for fleshing and tanning, will provide "full service" and turn them fully; most don't take them all the way to the edge though, and leave it to the taxidermist to finish the job (because it's easy to accidentally cut too far and create holes). Some don't even get close. I've gotten foxes (ranched, usually) whose ears were only turned halfway... and was incredibly annoyed when I realized it. That's just laziness on the part of whoever prepped the pelt; they're easier to turn while in a raw state than after tanning (and an ear that's only half-turned is risking slippage). Of course, if it's going to be dry tanned you probably don't want to take the ears all the way to the edge before tanning because then you risk the ears blowing out in the tumbler... there's kind of a happy middle ground. Alright, now I'm rambling! lol

Anyway... it's hard to make a recommendation one way or another. Earliners are pretty straightforward so they might be easier for a beginner. You're supposed to remove the cartilage from the ear when using earliners, but not everyone does. I wouldn't say it's a necessity, just... you'll get better results. I, however, have zero experience removing cartilage because I use bondo on everything. It's what I was taught and it's what I like. Warning: it can get MESSY very easily if you're not careful (and even if you are careful!) and things like holes or cuts in the ears have to be stitched or patched up before inserting the bondo, otherwise it will come out all over the fur (and bondo isn't easy to remove from fur!). There's less room for error with bondo, since you're essentially shaping the ear yourself as it sets (which can be in a matter of minutes)... but I like having that kind of control over the final appearance of my mounts, so... *shrug* I would say that if you're wanting to try bondo, make sure you've seen someone use it before. In person would be great, but videos will work too.

Whichever method you use, it helps to card the edges of the ears while they dry. I do this on some of my mounts, the ones that I feel can use a little help, lol
Reply

Hmm, I'm usually pretty good about splitting all the way, even when the tanneries don't finish the job. I wonder if it's cause some of the earliners I used are slightly too small? I card my ears and make sure the ear adhesive is splurged around well. I'm certain bondo wouldn't solve all my problems, but I feel like I might have more control over the overall shape of the ear. Of course, I might be talking out of my ass. I've seen a few video tutorials of how to bondo ears, just never in person because all the local taxidermists are a tad too far away. Either way, I'll try to be a bit more meticulous when it comes to turning ears and carding. Thank you so much for taking your time to share your knowledge, I greatly appreciate it!
Reply