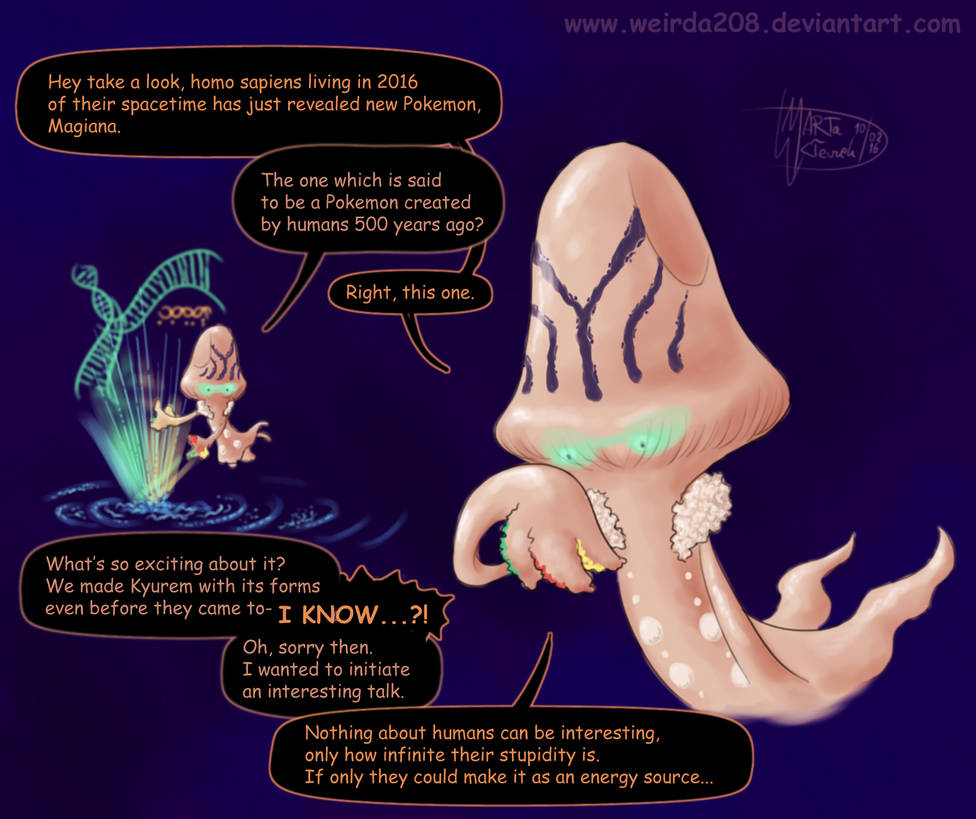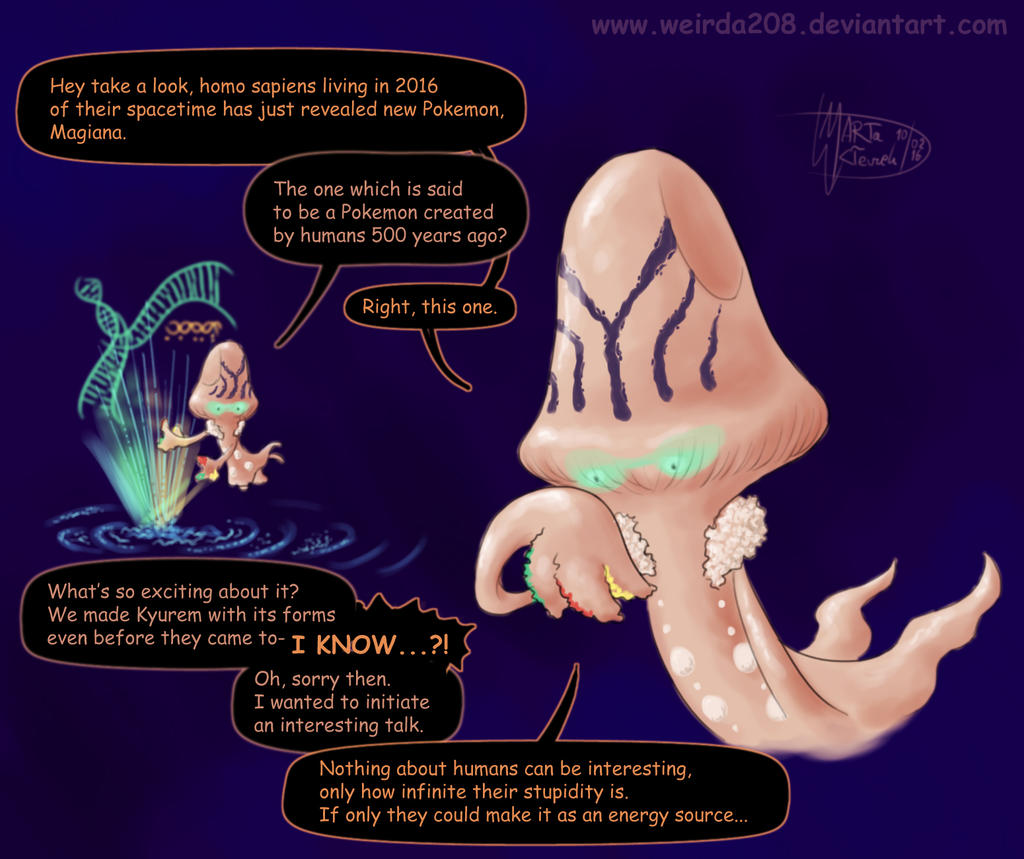 Watch

I did a comic in one day aay

and you're confused why THIS.
....

darnandohnomygoshthatguiltyfeelofsomanythingsundoneandnotexplainedaboutmyPokemonUniverse
nopoenopoeIaintgonnafeelaboutitnopoe

I have a personal headcanon AND story behind my stories which includes Beheeyem, but....I can't get myself to both nailing sketch
AND wall of text to put headcanons and explanation- you know how many people read wall of text- less than those who saw aliens. (lol)
Please just enjoy here and now, I hope it brought you a giggle.

I just felt I'll draw it, because Beheeyem is very rarely seen....
Maybe on purpose?
- - -
Poor
aliens
Elgyeem line, they are one of the most forgettable Pokemon, mostly ignored
(ALIENS) and got bad names IMHO...what's next, O-em-Gee-yell?
------
Random Beheeyem quote:
I feel pity to them. Their genitalias are not only ugly, but imagine- they must...not just rub,
but TAKE INSIDE one into another...
(second one) Eeeeww...!
Exactly, not to mention they waste so much time at non-successful procreating.
(again second one) No doubt why they're so slow with progress on their improvement.
- - -
To be serious and honest, I've got that cool idea of "holograph-creating liquid" inspired on some deep dea life,
space and that temperature can change trajectory of light beams....so Behyeem do so with their minds
and combine with light they can emanate from their "arms".
Pokemon!
Aliens!
Sci-fiction!
Wildlife and physics inspirations!
AWWW YEEAH my art, my addiction. (read: like drugs)
________________________________________________
art belong to me, Marta Kłeczek
Beheeyem belong to Pokemon