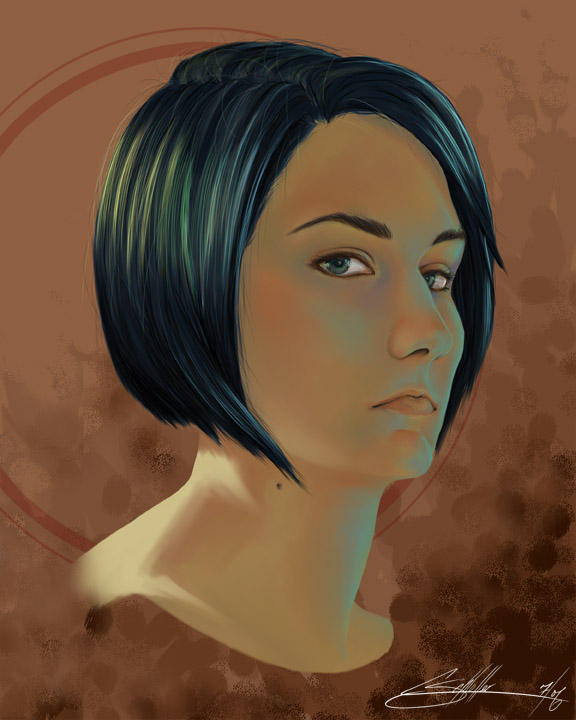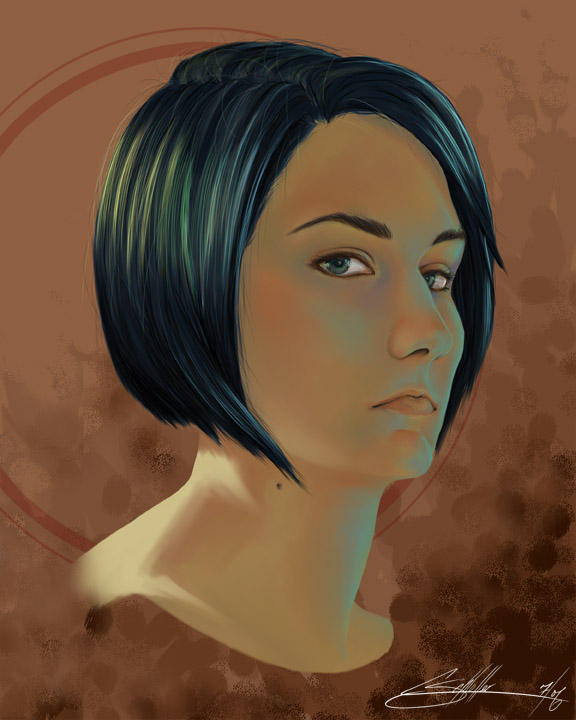 Watch
8x10, 300dpi, Painter 7 for painting and Photoshop 7 for finishing. Completed in about 6-7 hours.

I need to stay away from the blending...

Oh! You finished the hair! I really, really love this -- and I can't get over how much it LOOKS like you. Great job, madame. Bravo!
Reply

Reply

i absolutely love the colors and tones!
Reply

very nice portrait Weenie

love the colors
Reply

Great! the blue light reflex on the right side are a nice detail. Also, the hair its incredible, I can't imagine how much of those 7 hours were only for that.ç
And whats up with the expresion? You based on a photo? or you used a mirror and its a concentration expression then?
Anyway, great work of art. Could easily be a daily deviation.
Reply

I have a mirror positioned next to my desk - I'm not exactly one to hold a smile for seven hours

Reply

wow! this is excellent. especially the hair! very good job!
Reply