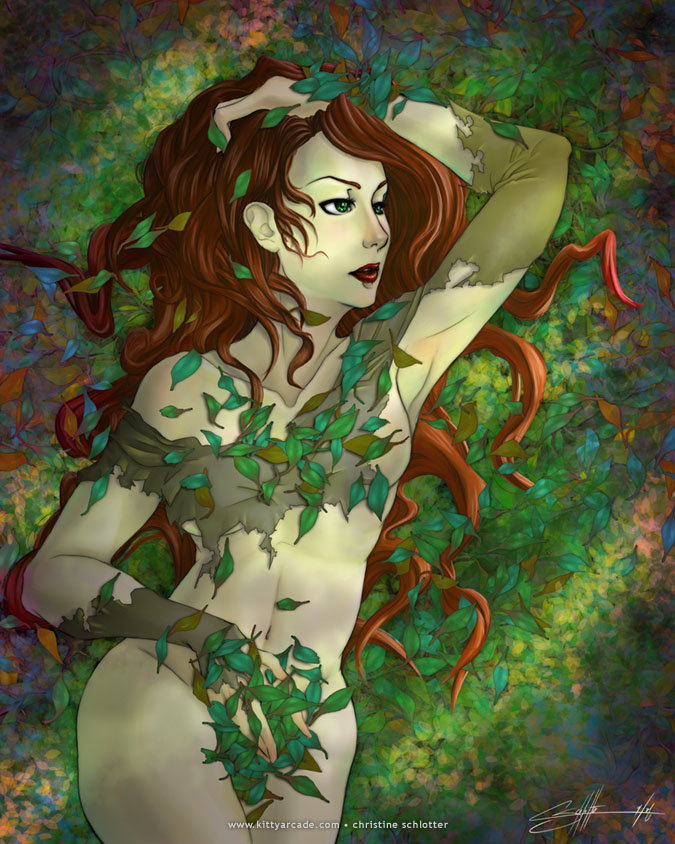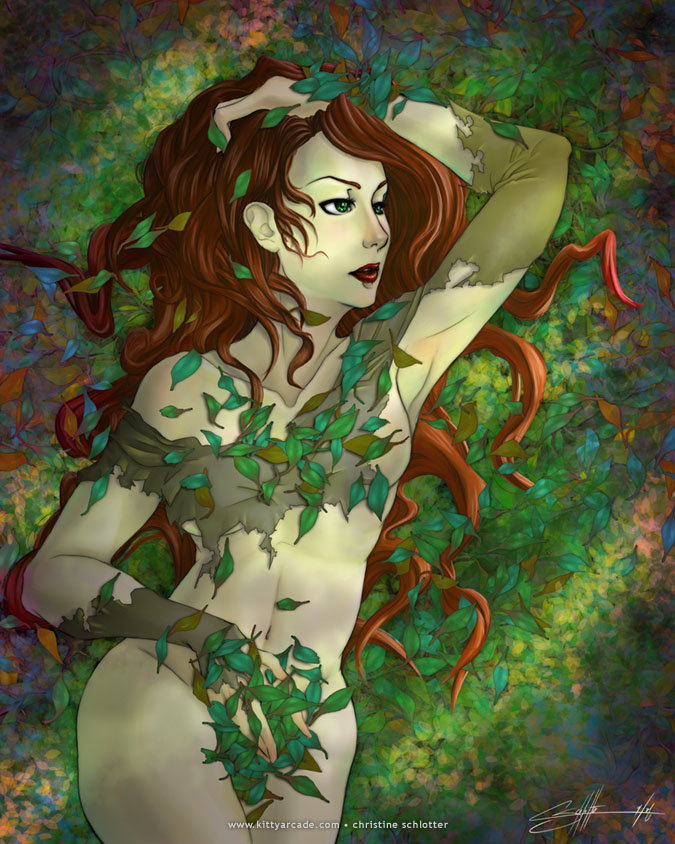 Watch
8"x10"
300 dpi
Painter for initial sketch, inking, and painting
Photoshop for color correction, background, effects, and finishing

Started this in the beginning of June, finished today. Poison Ivy has to be my all-time favorite character from the Batman series, second to Catwoman.

Wow. I love how she just kind of blends into the background behind her. Absolutely gorgeous.
Reply

Why does this fantastic picture have only one comment?

It looks absolutely stunning!!!

Her pose, her expression, the ivy, the colouring - absolutely beautiful!

Reply
Good lookin' piece of work.
Reply