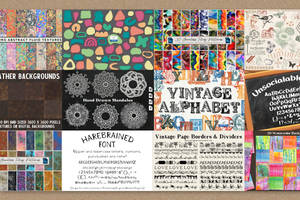 HG Designs Subscriber Area
Lots of high resolution goodies for graphic design including textures, photoshop brushes, seamless patterns and more.
---

Description
high resolution tileable Photoshop pattern set (.pat) made from 12 of our favorite patterns in the 160 Tileable Space Waves Background Set on Backgrounds ETC.
[link]
Average resolution: 512px*1024px.
Free for personal and commercial use - no attribution nec.
Many more of our free patterns can be found here:
[link]