== DEVIATIONS==
1)Any deviations with extreme content (gore, sex, hate speech, etc) must have the appropriate filters. Deviations that break this rule will be removed/rejected. Use your best judgement- if you wouldn't mind total strangers catching a quick look at it on your computer, it's probably okay.
2)If a comic series is way too extreme overall or repeatedly violates rule 1 (or any other rule), it may be removed by admins.
3)Troublemakers may be removed from the group by admins. Behave.
TEMPORARILY CLOSED
==GETTING YOUR OWN FOLDER==

4) IMPORTANT- To receive their own dedicated folder, requesters must provide a link to their user gallery showing **FIFTEEN** or more comic pages **of the same project** to receive a new folder. Cover pages count, as long as they are clearly marked as such. Not counted as a comic page: obvious works in progress, concept art, character sheets, partial "teaser" comic pages, anything else obviously not a finished comic page.

You will be promoted to contributor if you get your own folder. Contributors must also participate in voting on submissions to the Featured folder, so please be familiar with our rules and participate, if you'd like to keep your folder.

To most conveniently request a folder, send the group a note. Commenting on the group homepage or PMing an admin directly may not always get you a speedy reply.

5) WCR has the right to reject your folder request. Comics that are poor quality or are based around an intellectual property that doesn't belong to you will be rejected. The quality control requirements are based on the basics of comic-page construction; layouts must make sense and flow a story across the page cohesively, fonts must be readable and sensibly placed, lineart must be suitably clean and understandable, colors (where applicable) need not be muddied or poorly done.


6) Only two comic folders per member, period. You may maintain two separate comic projects in these folders if you wish. WCR cannot host more than two projects for a single user at a time. However, folder-owners can have their folder renamed or deleted-and-remade whenever they like as it suits them. If you have multiple projects, you can also opt to house them all under a single folder with an umbrella-name of your choosing.

7) Any folder that has not been updated for one full year may be deleted. (unless you contact the admins asking to preserve it). We will check for deletions whenever we hit the folder limit.
==SUBMITTING TO FOLDERS==
8) The Featured Folder is for Cover Pages and Splash Pages ONLY. No individual comic pages or illustrations are allowed to be submitted.
This is a Cover Art:
:thumb611523925: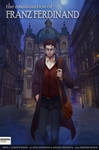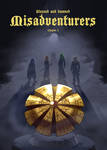 This is a Splash Page: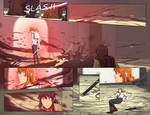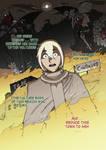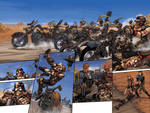 9) The Member's Comics Folder is for notifying the group that your webcomic has been updated on your blog or website. This is for Members who choose not to host their comic here, instead hosting it on their own sites. This is where "teaser comic" pages go.
10) Contributors can submit the maximum of 10 deviations per day to their folder. Members can submit 1 deviation per week to the Updates folder, and may submit their cover art and splash pages to Featured.
11) Once a year, admins will remove folders for projects that have not updated in a year, and the folder owner will be demoted to Member. Only WC-R users who maintain their folders will remain at the rank of Contributor and keep their folders. If a folder is removed due to inactivity, it will not be re-created.