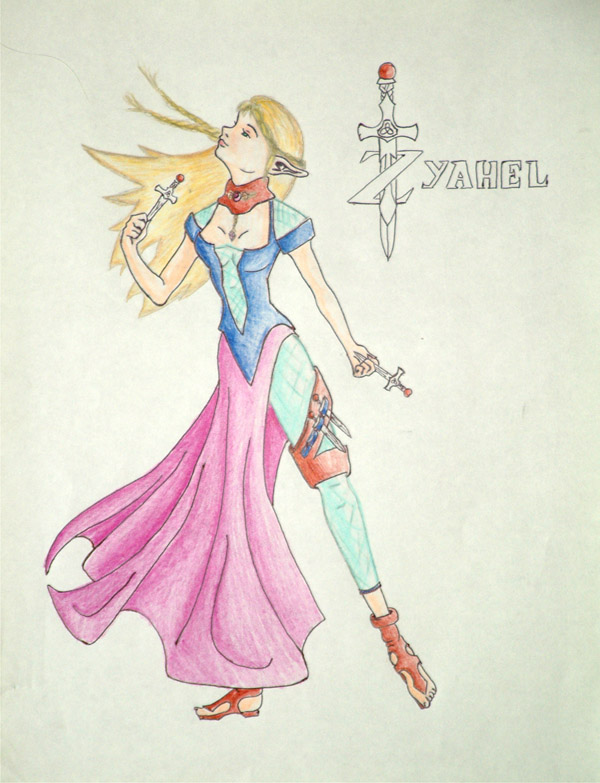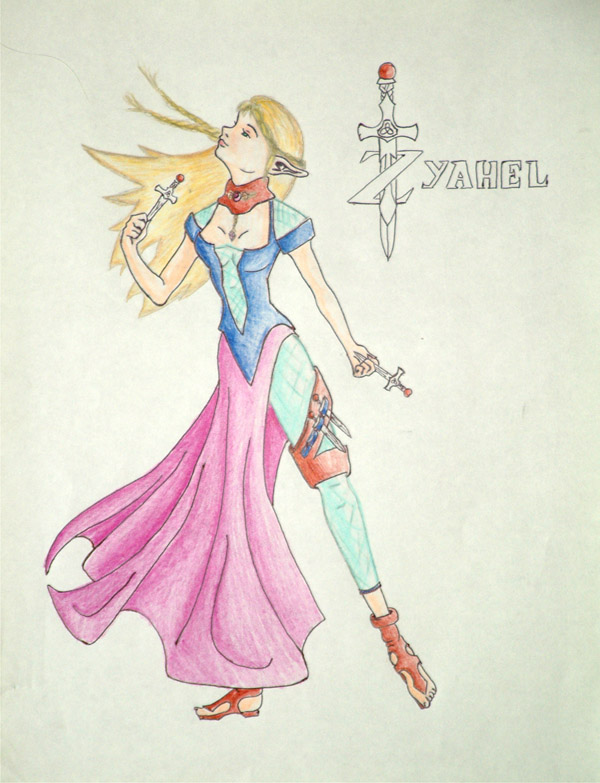 Watch
When I was big with playing Dungeons and Dragons, the fantastic game by Wizards of the Coast, I drew up a number of character pictures for charcters that I wanted to try and play. Sadly, Zyahel never made it off the page and onto a character sheet. But her character design has become one of the little stepping stones I've created for myself to try and come to a decision about my style as an artist.

As you wonderful viewers shall soon see as I upload more of my work, my style is as kleptic as everything else about me. Such is life.

Done in pencil, outlined with a black pen I found laying around, and coloured with Laurentien pencil crayons.