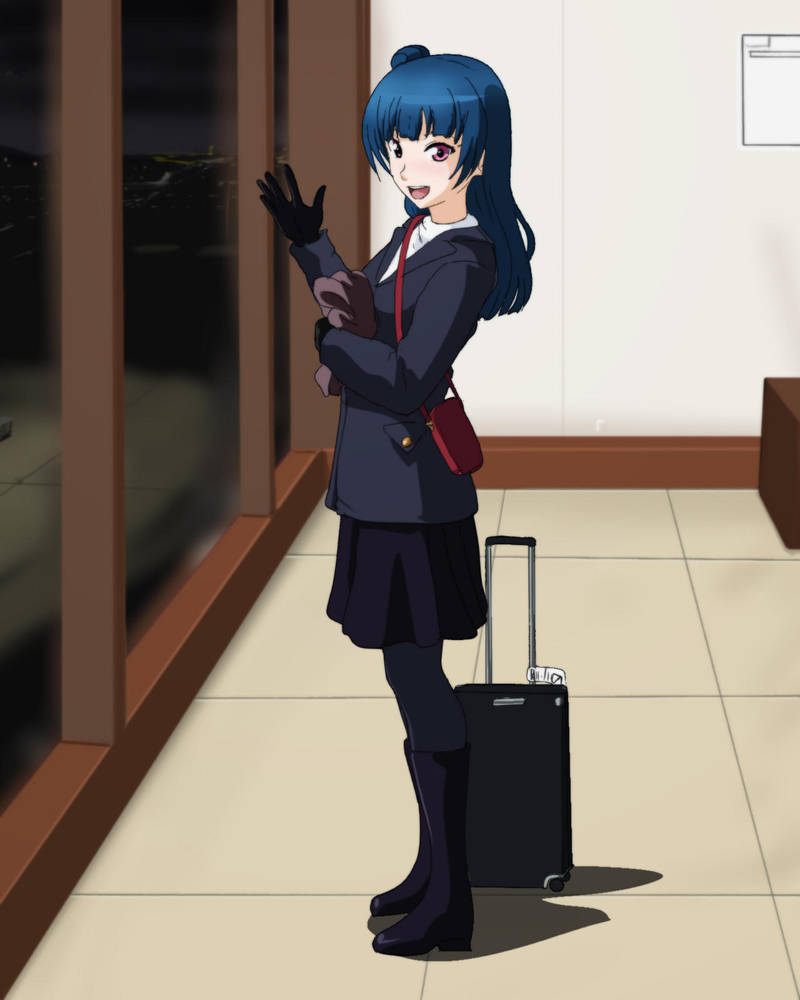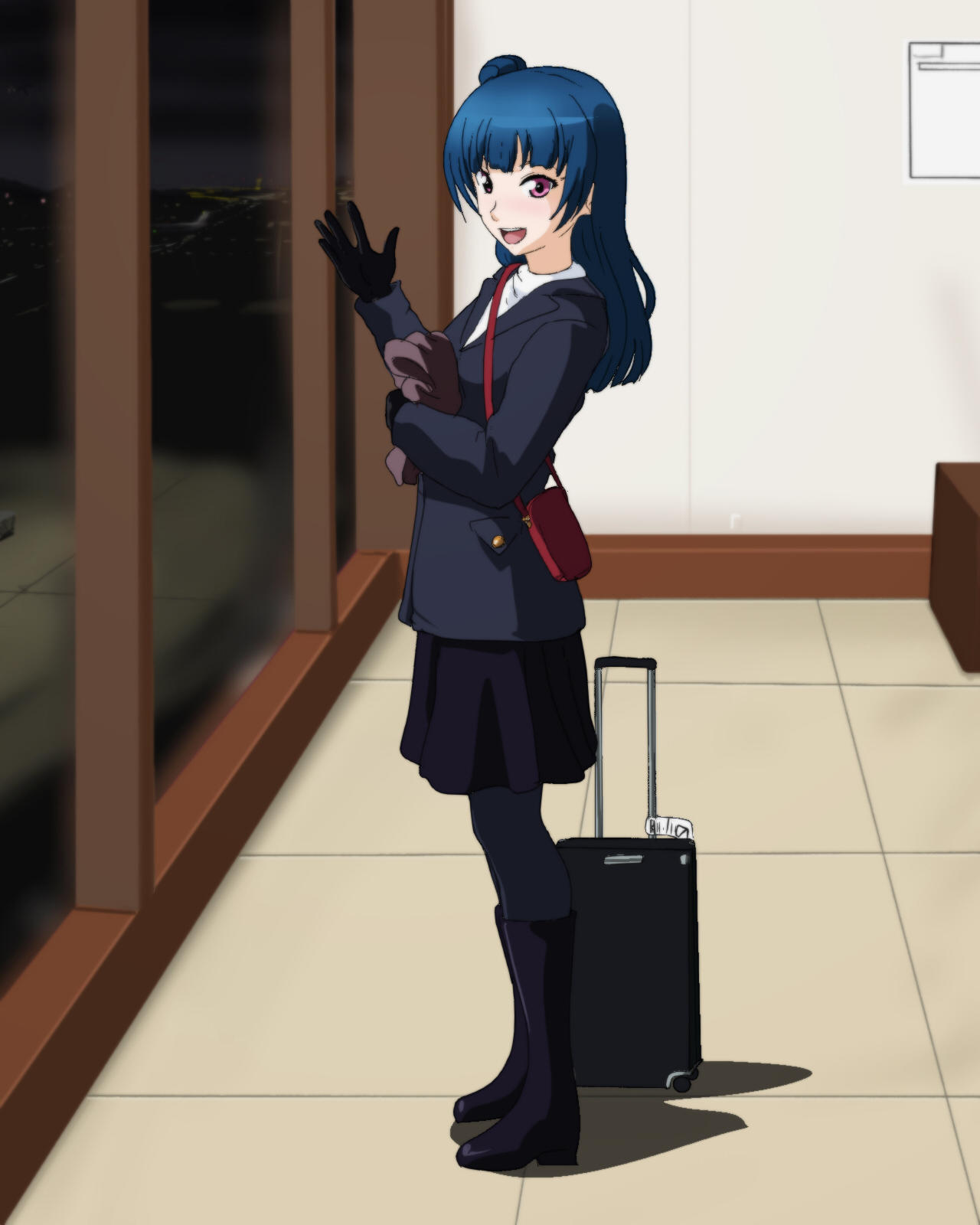 Watch
Alternatively, Yohane descends (from the arrivals gate)
Art Notes:
I bought a Figma of Tsushima Yoshiko (Yohane) from Love Live Sunshine a while back, and it made me want to draw this pic. It just took me a while to get around drawing it.


I'm so glad you like yoshiko. I like her too.
Reply

She is a pretty nice character. I can't say I dislike any of Aquors, of course.
Reply

Nicely done. I really like all the little details on her outfit and case. Looks like she is pleased to see someone.

Reply

Thanks! I figured I'd add a bit extra. I need to do more about checking real life things to make sure I'm not just making things up, so I checked real life luggage to be safe.
Reply

oh yea!!!! not long ago, I did watched LL: Sunshine dub, and she looks SO beautiful, and I love the boots. I feel like I wanna hug her. Hope to see more of her in the near future.

tiny question: you think she goes by Yoshiko or Yohane?
Reply

Thanks! Yoshiko/Yohane is a lot of fun to draw, but I do want to draw Dia next.

As for her name, I'll leave that up to the preference of the fans. On a personal level I drew her in this pic going as Yoshiko with maybe a little Yohane from time to time.

Reply

Yohane! XD

Always glad to see the adorably cute Yosh--- Yohane arrive. Lovely job on this piece!
Reply

And she welcome to be here.
Reply

Well she's adorable.

Reply