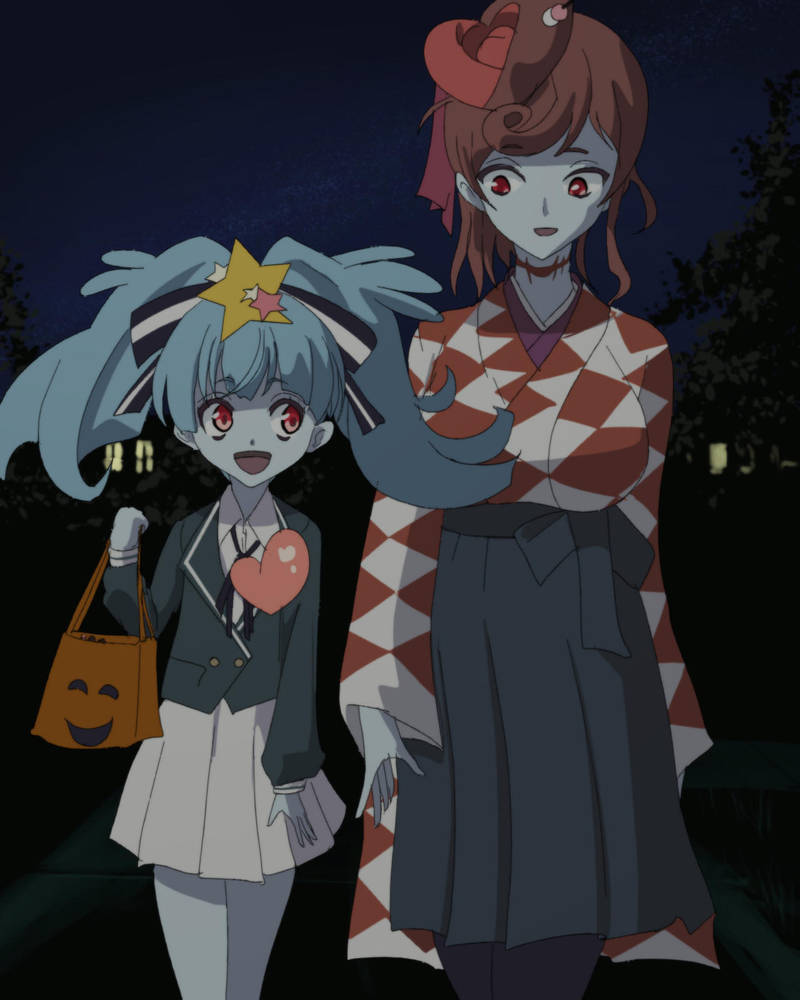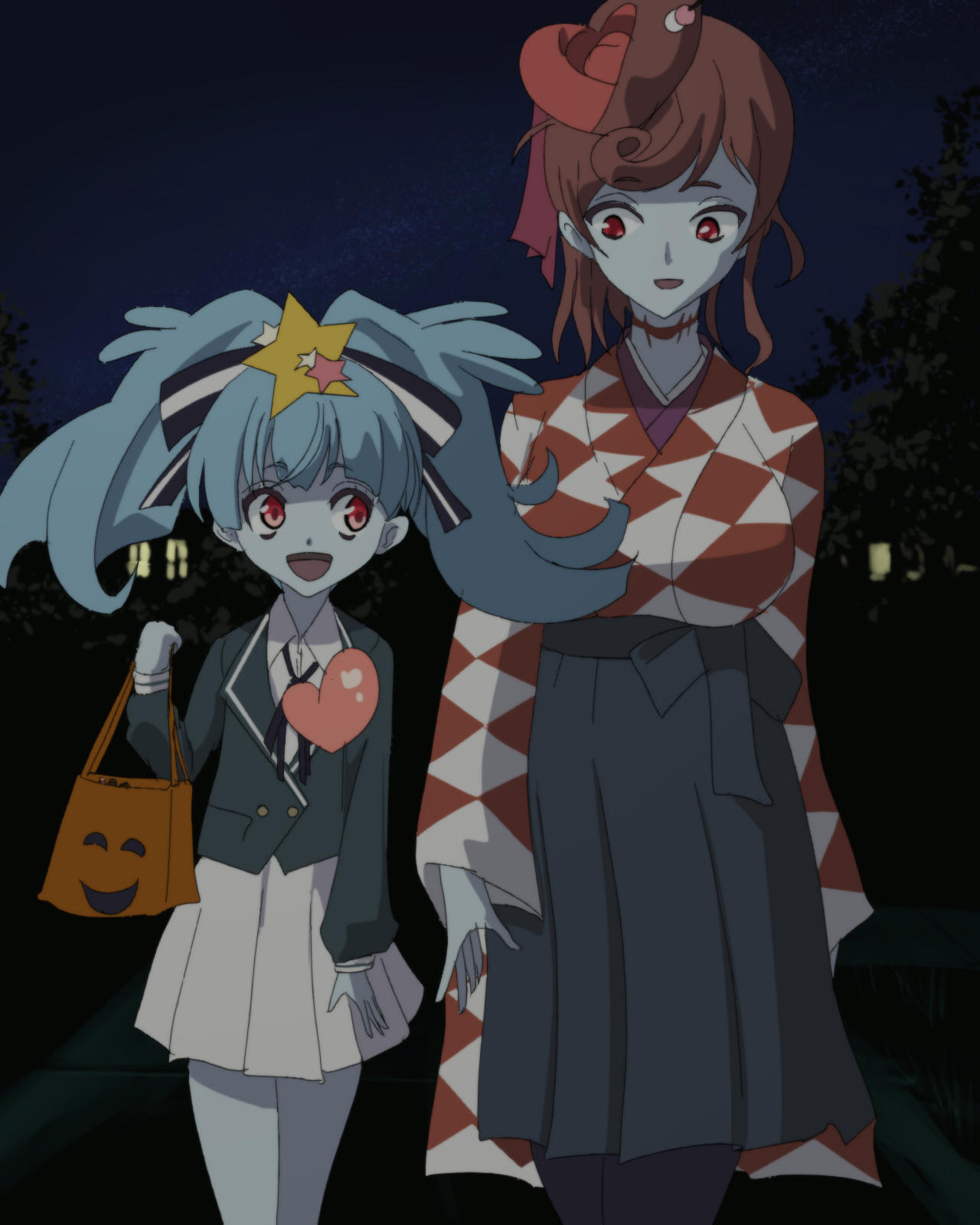 Watch
It's a nice time of year when they don't have to conceal anything to be in public. Even so, little zombies still need adult supervision when trick-or-treating.
Art Notes:
I hadn't drawn Hoshikawa Lily or Yuugiri from "Zombieland Saga" just yet, so I figured this was a good time to do so.


One of the perks of being a Zombie! Awesome job!
Reply

Thanks! It does save time in certain situations, seemingly.
Reply

Reply

me encanta ùwú mi ship favorito uwu ♥
Reply

this...this is pure precious
Reply

Oh look, it's the smol girl with the pulsating heart showing.
Reply

Reply

Reply