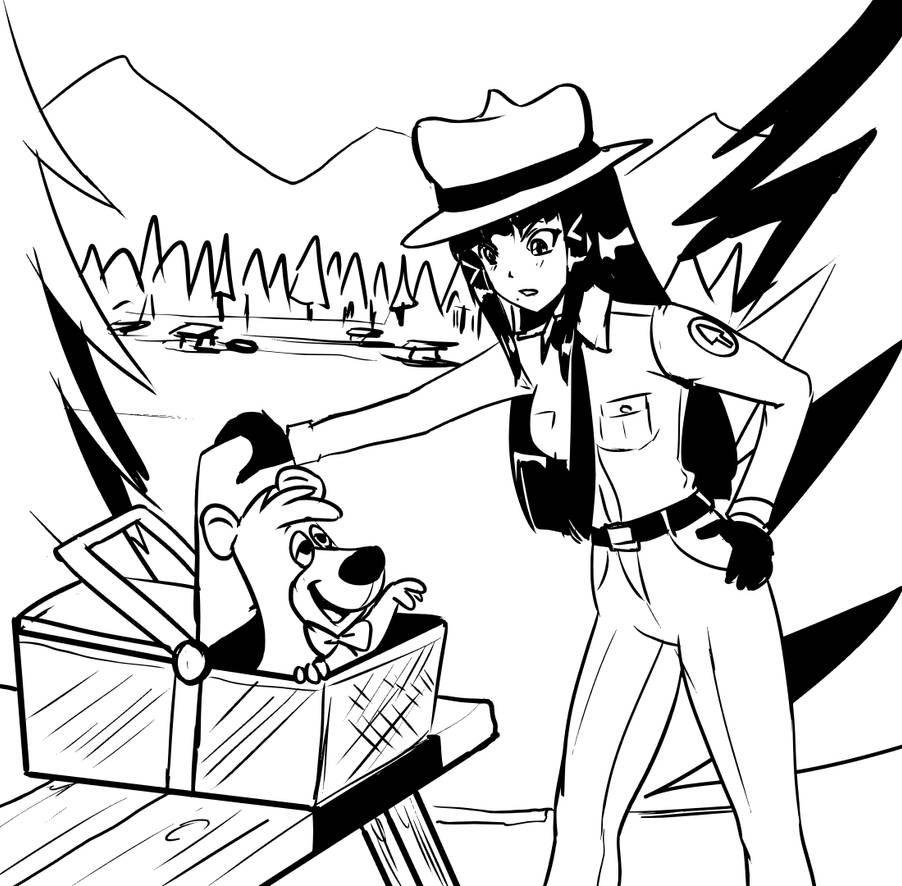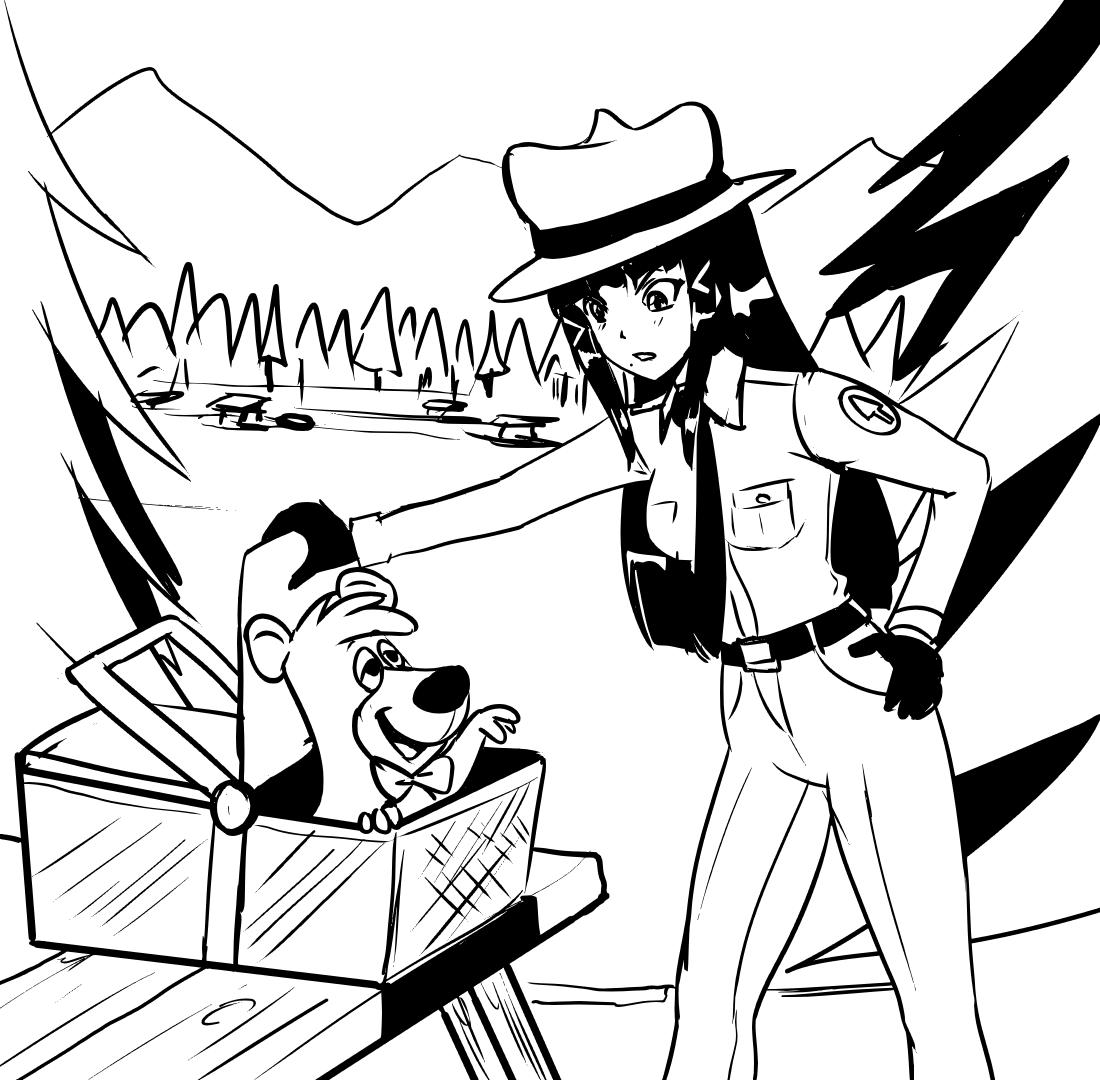 Watch
"Ah, hello Ranger Dia! Fine weather, isn't it?"

"You know you are not allowed to eat from picnic baskets! And where is Yogi?"

Art Notes:

If you've watched Love Live Sunshine and are at least vaguely familiar with Yogi Bear, this will make sense.

I just felt like sketching something quick, and this is what I felt like sketching- Kurosawa Dia dressed up as a ranger and Booboo.

Pic was taken by remote control camera's, Yogi's in a new cave, top secret, watching, eating pic a nic type goodies.
Things get interesting though when Ranger Dia goes into "mom erly" type behavor & allow's Boo Boo to nurse.

Reply

Reply

"The ranger's not gonna like this, Yogi..."

MJE
Reply

Reply

Reply

Reply

He's probably taking pictures of her.
Reply