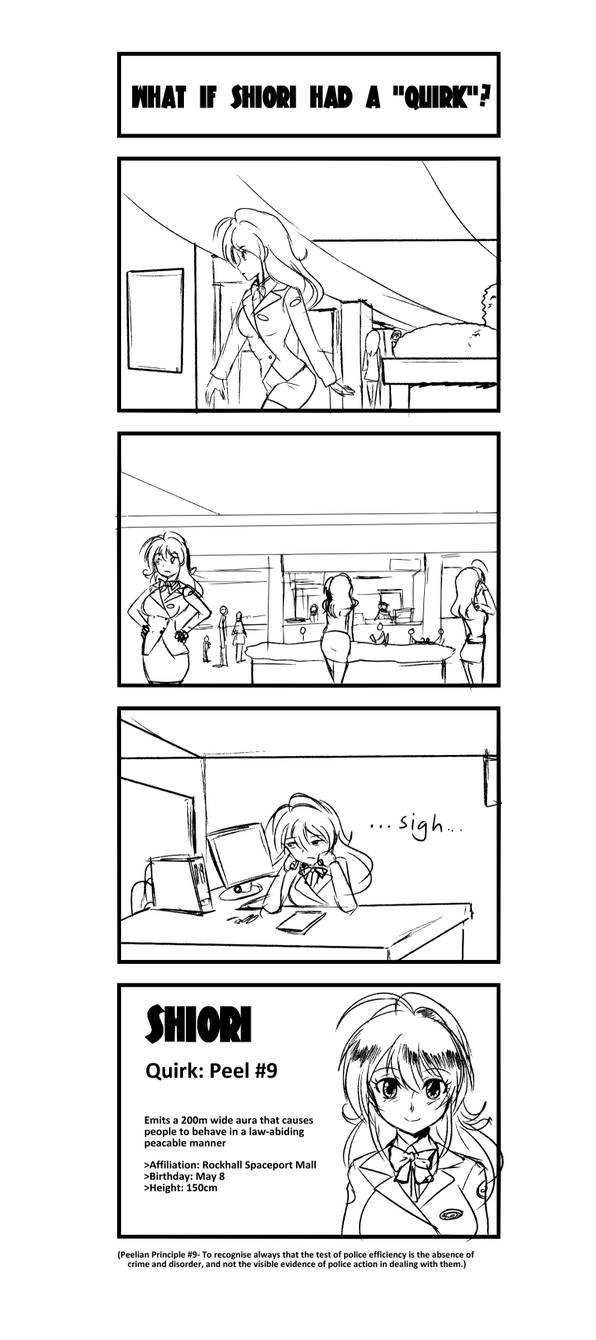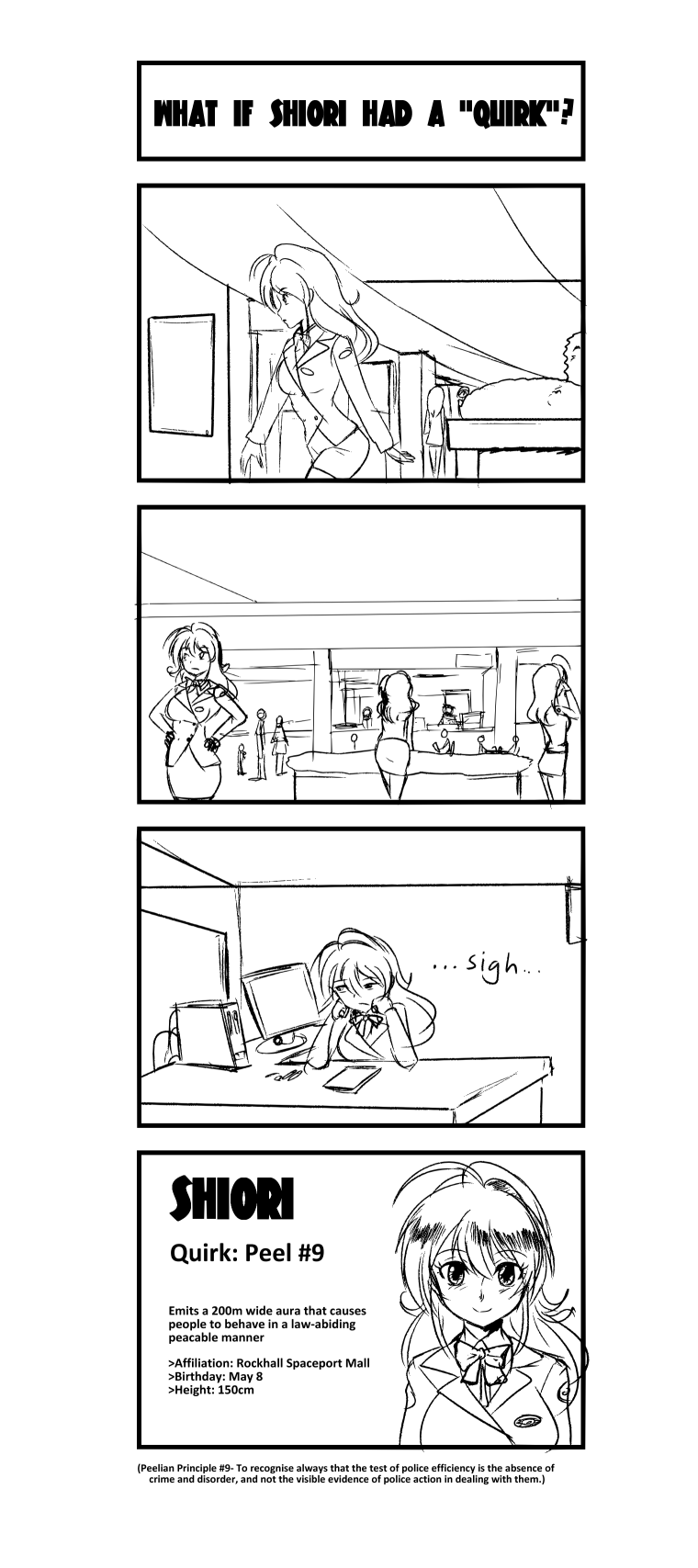 Watch
Just a simple practice piece based around the idea- what if Shiori lived in a universe like the "My Hero Academia" one where people had quirks?
The Peelian Principles were a set of guidelines for policing set out by Robert Peel in 1829. Even today I think they are still relevant and important. You can read the whole list (just nine) here:
Shiori is one of my original characters, if you were wondering.


Oh that is great. First off because it is Shiori, and she is one of my favorites. Second, because her quirk would annoy the heck out of her. Poor gal.
Reply

That's true, but I'm sure at some level she knows how important and useful the quirk is. Hopefully.

Glad you liked the comic!
Reply

Well, then she'll have nothing to do, but the place would be safe for everyone. A good sacrifice?

Reply

I'm sure deep down she knows it's for the best, even if it's a bit boring!
Reply

Getting there dude! I like it so far

Reply

She wants to be a hero so badly.
Reply

And it's because of Peel creating Britain's first "organised" police force, that a British slang for "Policeman" is a "Bobby"
Reply

They were also known as "peelers" for some time, but I figure they soon preferred Bobby.
Reply

If she had that quirk, she's be horrifically bored, lol. But her employer would pay her a hell of a lot of money to just go on boring patrols all day, I bet.
Reply

Reply