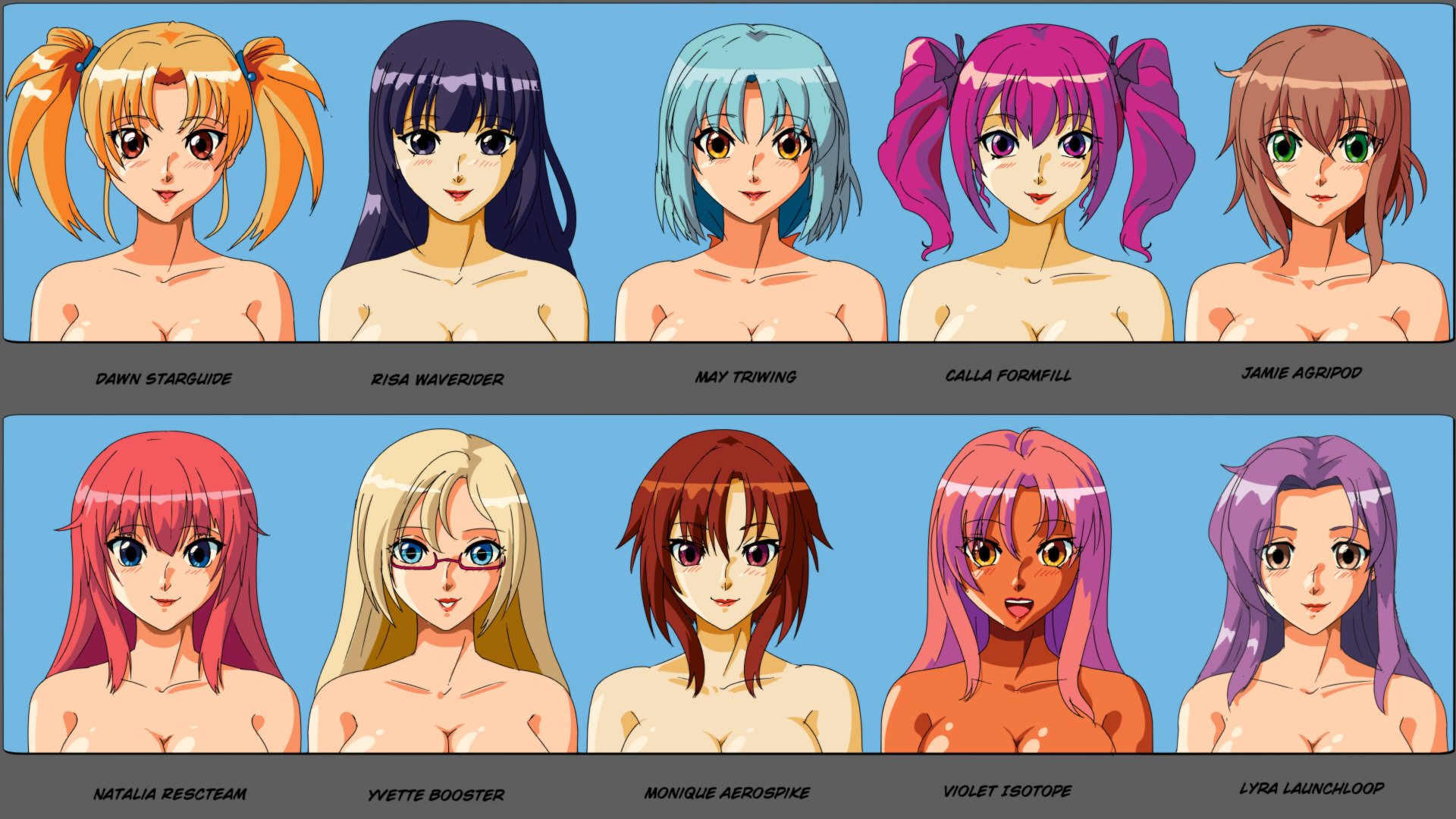 Watch
Now with names and model sheets!
Art Notes:
I've been doing some practicing lately, as well as some thinking about my art. As I was practicing I decided I wanted to try making a unified group of characters- like a cast of characters. As I worked on it, I got inspired by looking at older anime, but mainly by old PC-98 games. I didn't want to make a retro group, but I did want to stick with that energetic "feel". To that end, I used colors used in older hand-painted anime (I think there are some color guides on Deviantart that could help, or you could look at cel paints, or even the PC98 games I mentioned for color ideas).

I won't claim huge originality in their hairstyles, but I think that I managed that unified look, like they are all part of the same cast.

I've also drawn a line-up of the characters here: