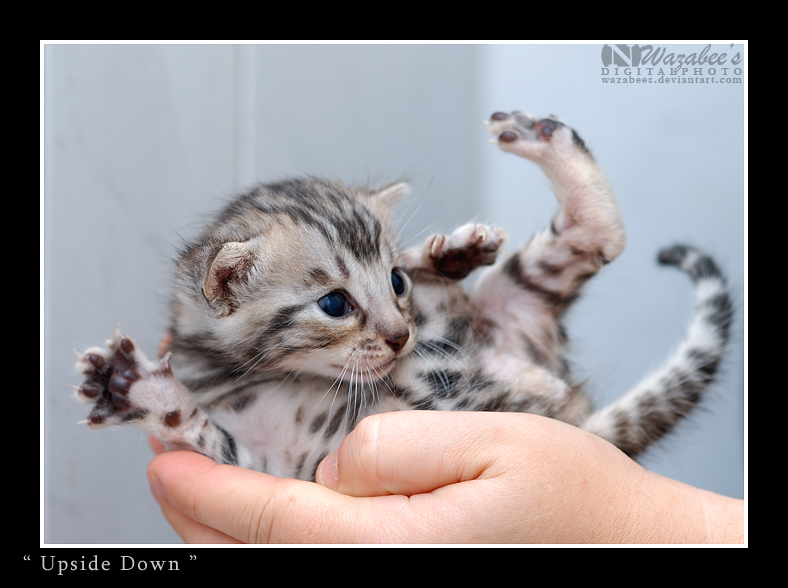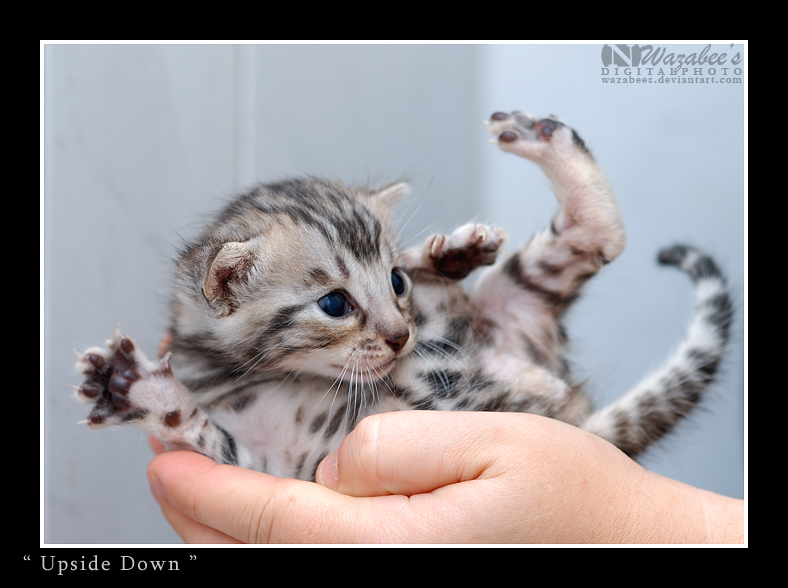 Watch
Another one from the visit to the (N)Jungle Heart's bengal cattery. Kittens are incredible when it comes to landing on their feet they were to fall. Their instinct is to always be feet down, and this kitten is no exception. After a split second she was able to turn around and get the world right side up again.

Hope you like this one!
Full view highly recommended!

Some facts:
Breed:
Bengal
Gender:
Female
Color:
Unknown, will update later
Age:
2 weeks when the photo was taken.
More info about the Bengal cats?
The International Bengal Cat Society
More info about (N)Jungle Heart's?
(N)Jungle Heart's home page
Technical stuff:
Camera:
Nikon D100
Lens:
105mm f/2.8D AF Micro-Nikkor
Shutter:
1/60 sec
Aperture:
F/4
Lighting:
Nikon SB-800 AF Speedlight
on-camera flash
Other questions? Check out my Frequently Asked Questions journal entry.