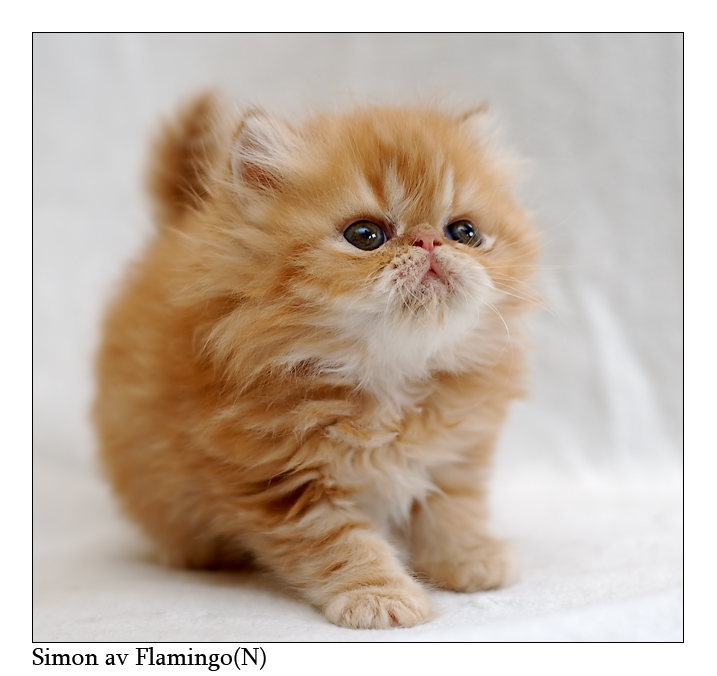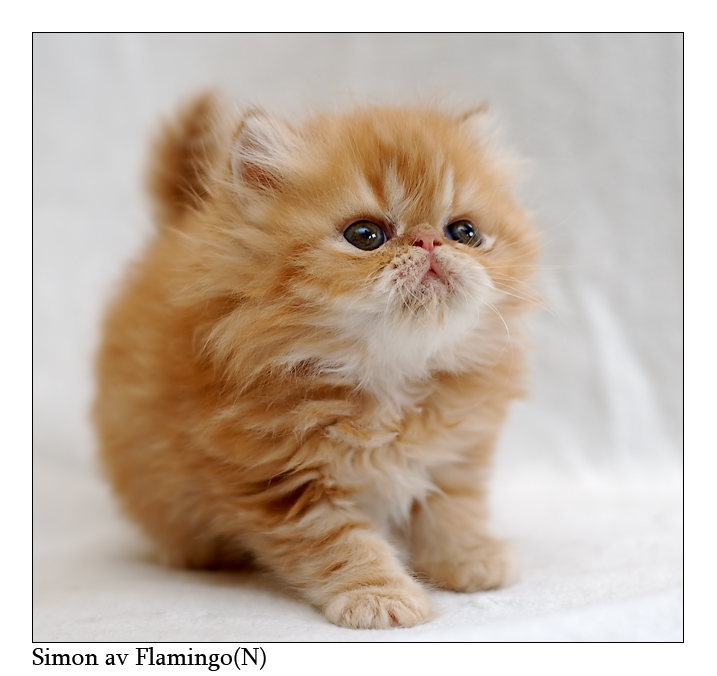 Watch
Well, it's that time of the.. week? Another photo. This time it's a young kitten named Simon. He's a red Persian kitten. Although I'm not a big fan of Persians myself (too much fur!), these kittens were a big surprise! I had always thought Persians were docile and calm cats. I was hoping I could just pose the kitten any way I liked, and it would stay put. No such luck. They're as active as any other kitten, not sitting still for very long at a time. And running around the floor like crazy. It was a fun visit.

Simon grew up at the
av Flamingo
Persian and Exotic cattery.

Hope you like the photo!