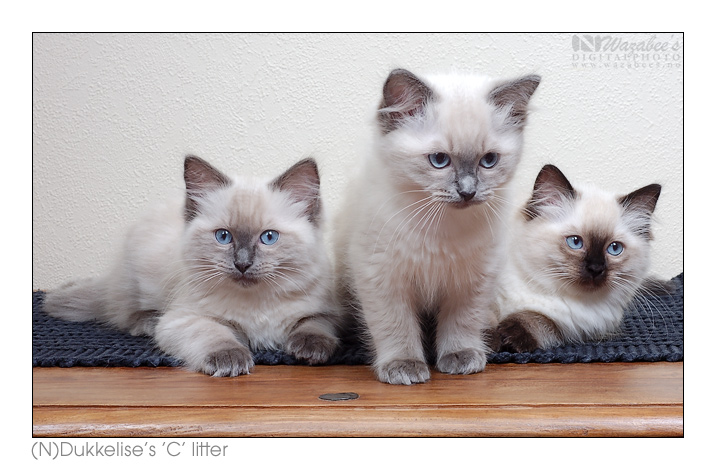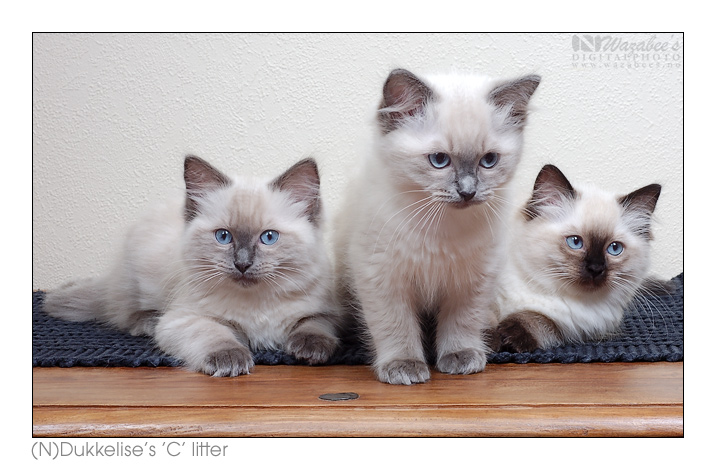 Watch
Meet the three mouseketeers. They're a lively bunch, and SO photogenic.

From the left: Carlos; a blue colorpoint boy, Cecilie; a blue colorpoint girl and Charlin; a brown colorpoint girl
At the time the photo was taken, they were all so tired. This was the best photo of the group photos. They all seem a little distracted, and they'd rather be anywhere but where they are. Hope you enjoy this photo! Another one will be submitted soon, next time a closeup.