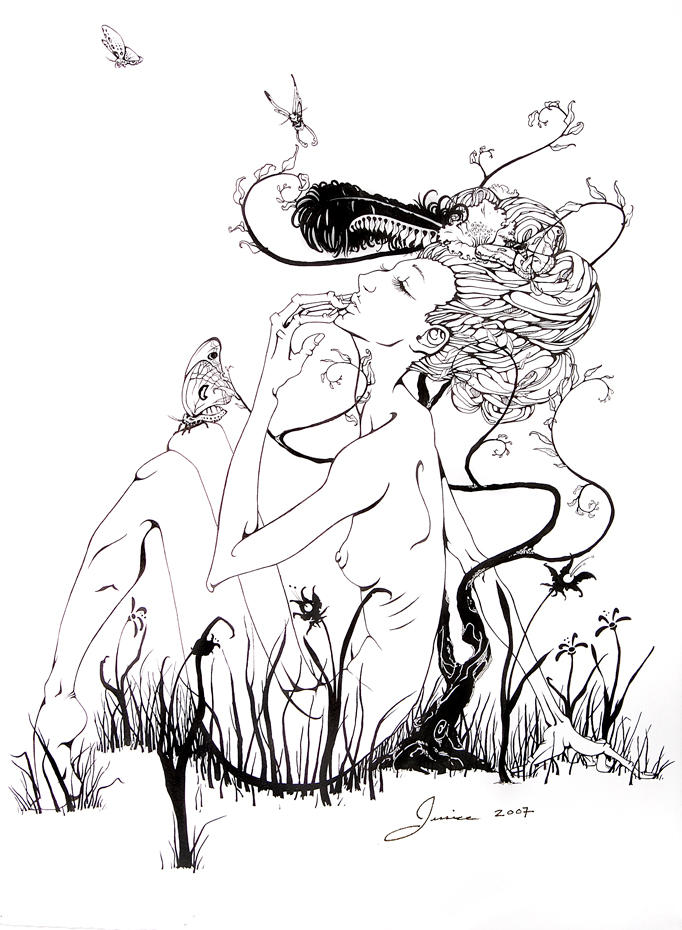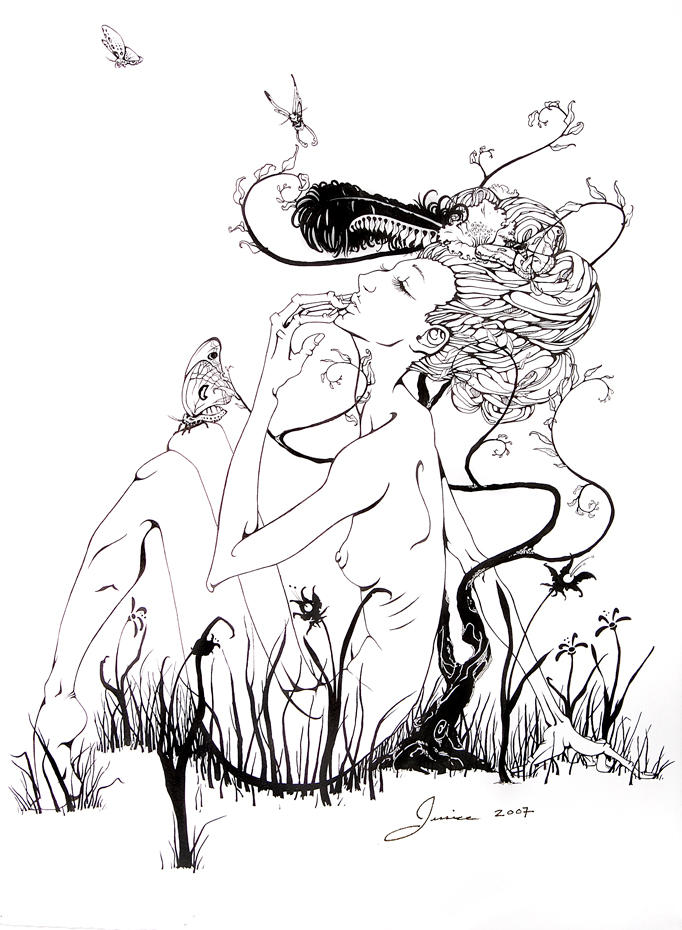 Watch
a large reproduction of a 5"x6" piece.
the original of this image is 22"x32".

it is called "even God makes mistakes" because when i first drew this image small i drew the left hand as the right hand and never saw the mistake till it was fully inked.
this larger version's anatomy has been fixed.

............

pen and ink 22"x32"