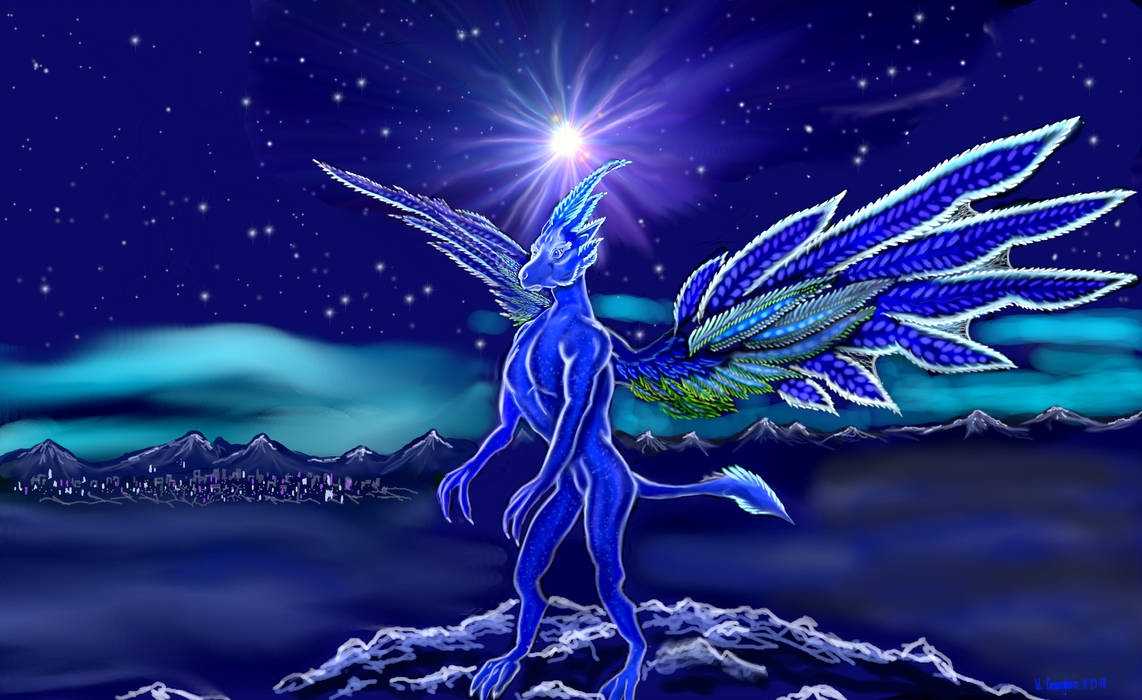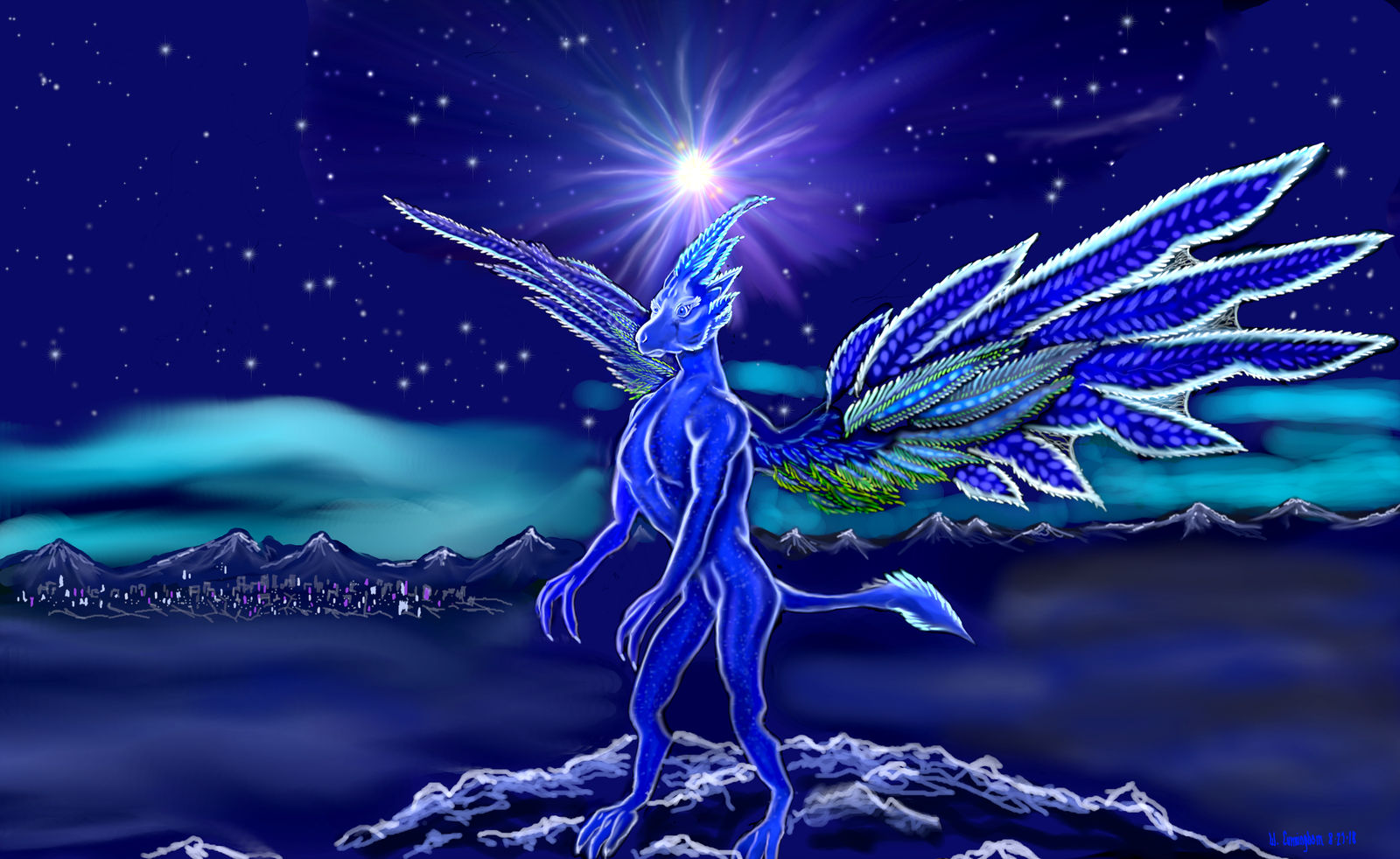 YouTube music >
youtu.be/XDD_ZAeFWOI
BlackGryphon - Moonlight
Fironians, creatures of mystery.
Fironians stand about 8 ft tall, can fly, with biolumiscent blue & green features on their wings and body that can be mentally flashed dim to bright similar to Earthly Fireflies. This can be a form of communication even though they also have a spoken language. Their civilization is found on Firon, a moon deep in the Sombrero Galaxy star system of a great battle in which their home world was destroyed. (
www.deviantart.com/waylien/art…
)
Their origins used to be a a mystery, their embryos in stasis were discovered in a small probe "lifeboat" hidden on this large moon in the system along with many other creatures and were reborn by Galactic Community Scientists soon after. Unlike their animal and plant companions in the probe they are completely sentient and intelligent. No record of their origins were onboard the device, which was apparently launched in haste, except for a note: "Here are the Sons and Daughters of Firon. Forgive us for what we have done. Let us live again"
And the Community did exactly that, terraforming the lifeless Moon with the Ecology aboard the probe and today Fironians number billions on their adopted moon and other worlds along with a whole ecology. A happy ending to an tragic extinction. They have embraced the possibility that they are survivors of one of the greatest genocides known with a warning to all other races to temper their science and politics with wisdom and love.
****************************************************************************************************
Done in Gimp 2.10 / Copyright 2018 Wayne Cunningham (Waylien)

Cool!

Reply

What a magnificent species!
Impressive story too - found an alien species alone, and help make a planet for them - brilliant

Reply

Thank you Chris! I;m glad you enjoyed them & the story.

More to come, soon hopefully.
Reply

Reply