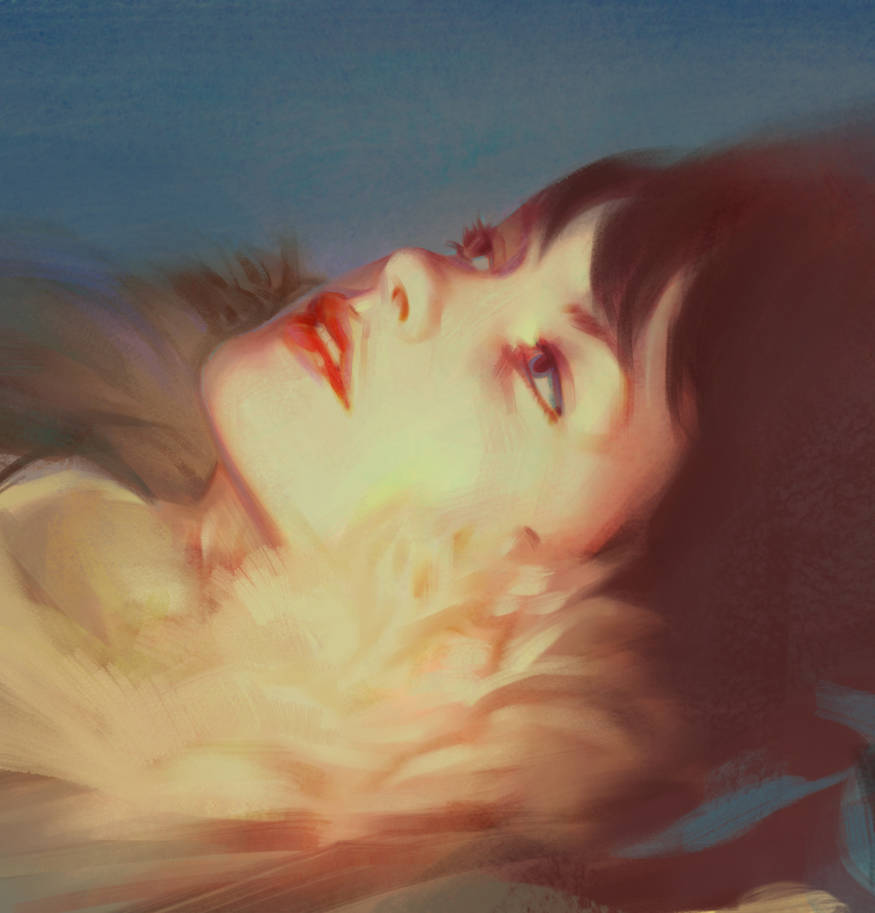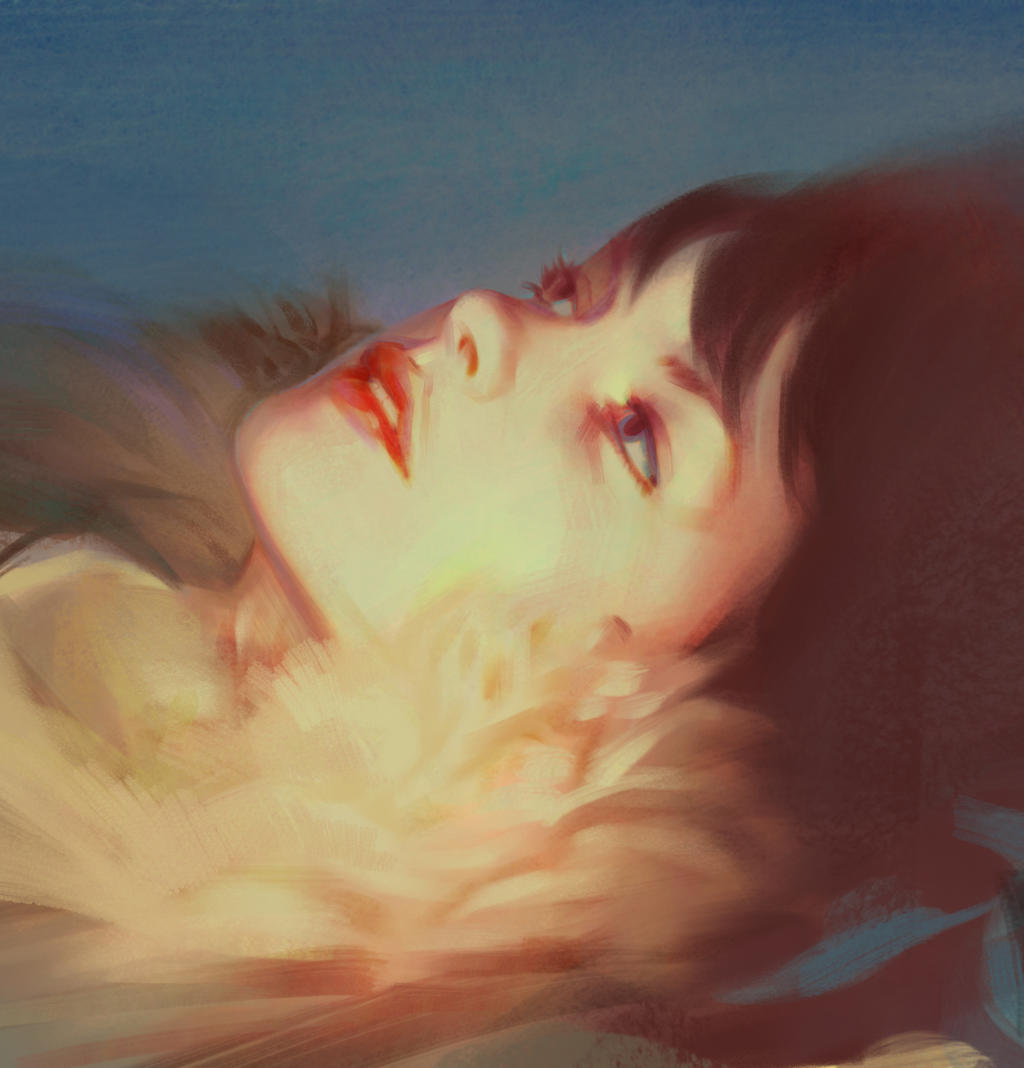 Watch


love the gaze and the overall face expression. the colours you used fit the mood

Reply

Very nice use of light and colour. Immediately the form of the character's face is highlighted and drawn out by the light, clearly portraying a distinct expression.
This sense of clarity is only reinforced by the contrast between the warm peach against the rather dreary navy in the background and separated from the hair with its darker tone.
I feel as if that attention that's instantly siphoned towards the face is immediately captivating and creates a very strong impact towards the audience.

Furthermore, those thick, lengthy brush strokes of the feathers and hair really add to the finesse and the attraction of the image, portraying a sense of power and stature with the bold, outwards motion used in their expression, however the level of detail on them is lacking.
Though, I find that's not a bad thing at all as it only increases the impact of the face with its significantly higher detail level as compared to the rest of the piece.

Having the entire image almost bow down and submit to that one focal point is not only very powerful, but really conveys the lavish atmosphere of the subject matter.
The wealth and stature of the character is portrayed in a very clear manner with the soft bed of her garments acting almost like a cushion, and topped with the overall very warm and comfortable colours, it would certainly be likely to assume the character is extremely well-off.

Again, lovely use of that sharpening light and level of detail.
Awesome work!
Reply

Reply

Reply