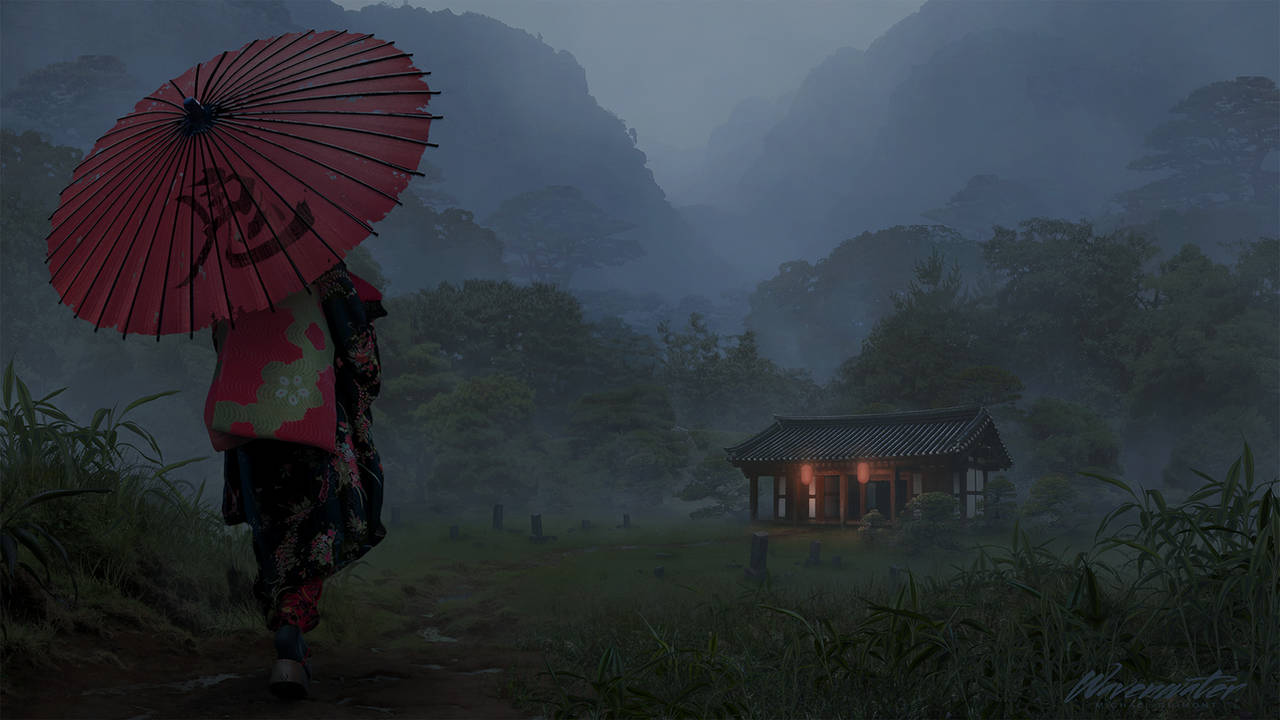 Watch
A matte painting for a formation i'm giving at Activision Beenox on matte painting and digital illustration

That lady had better not be going into the oni's house! It'll gobble her up for dinner!
Reply

niiiiiice
i have no word
its just too beautiful

Reply

Reply

Love the mistiness of the hills and the dark, foreboding scene before the traveler.
Reply

Wow, this incredibly realistic, it looks like a photograph!
Reply

Reply