We have been using Vector Art for my commercial clients and we believe we are now ready to roll it out on Patreon. These are high-resolution (i.e. printable) logo products that are often used for customized promotion needs (each project could go upwards of US$100-150 a piece).
We will introduce a new Navy Tier on Patreon and create Vector logos under themes that are easily identifiable by our Patreon supporters, meaning they will feature your favorite characters/locations from Five Minute Summer and Yokohama Kaidashi Kiko - and probably some others as well. And for those of you decided to sign up, we will not only send you the digital copies but also a magnet or can (button) badge (your choice) via physical mail. We've never given rewards thru slow mail, so this is definitely a new feat for us.

Some Q&As:

Q1. How do I choose between the magnet and the button (can) badge? Once you pledge as a Navy Tier patron, you can let us know. Also, we will do a poll at some point where you can tell us your preferred reward.

Q2. How do I let my mail address known? Please hit us with a message with your street address. This information will not be shared with anyone.
Q3. How often do I get my reward? Once every month, each time after your monthly pledge goes through.
Q4. Do I get anything besides the reward in mail? Good question. Please expect a handwritten thanks letter from Saver enclosed!
Q5. I am already a Cobalt Plus patron. Can I also sign up as a Navy patron? No, but we'll still send you the digital Vector art. If you would like to have the badge/magnet, we can send it in lieu of the monthly Cobalt Plus art commission - so please let us know.
Q6. You said this was a collectible. So what happens when I do collect them? Another good question - we can definitely plan for a prize after we hit a certain mark. More info to come!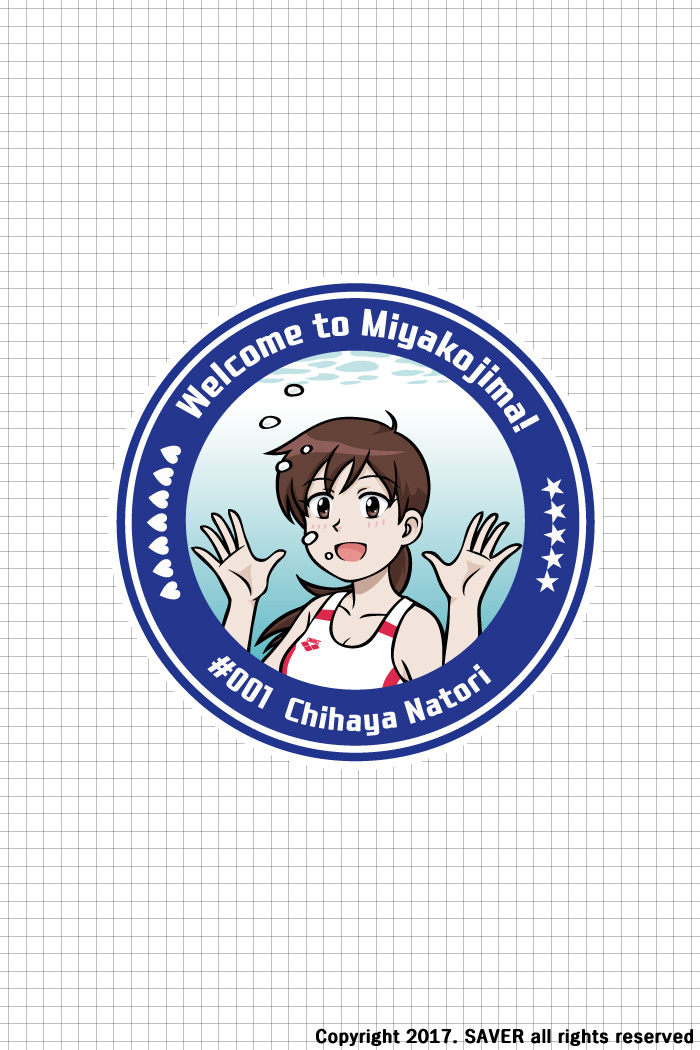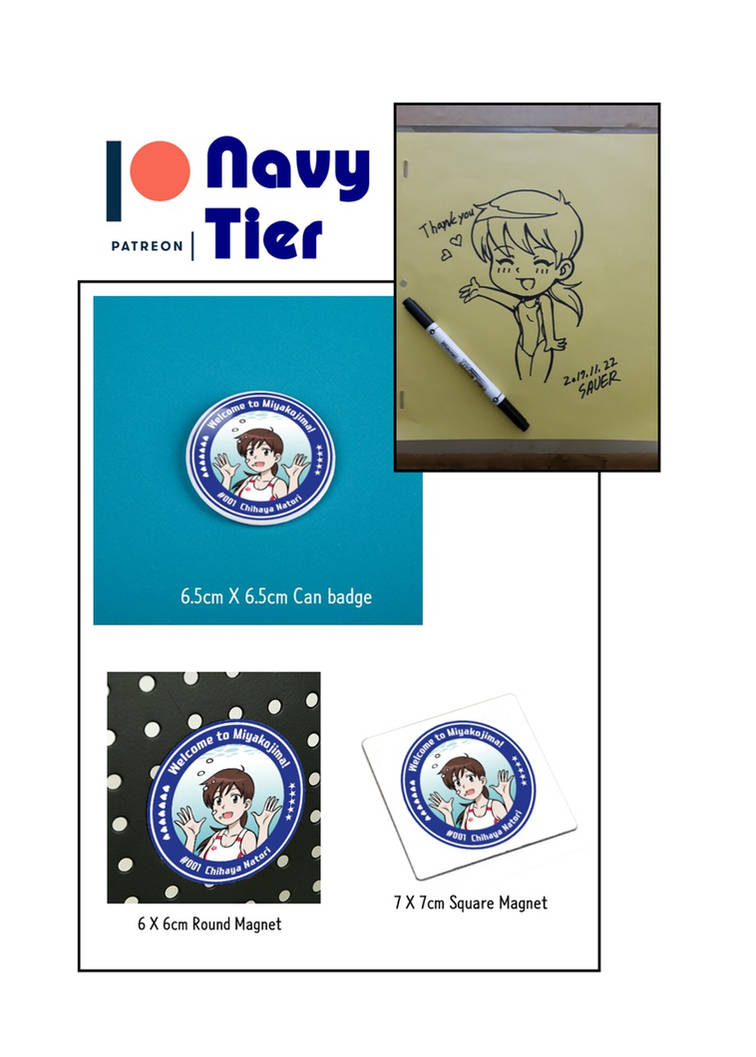 Thanks! And come join us on
Patreon
!