Hello,
I have had several inquiries lately about whether I take any commission requests. Yes, I would love to – and here are some guidelines to facilitate those who are interested!
A. Types of commissions accepted
I am a professional artist and have worked as an animator/layout artist on some of major U.S. based television series such as Dora the Explorer, Family Guy, and Arthur as well as a freelance website comic artist on DLSite.com. Therefore I am pretty flexible about the art style of the work to be commissioned, but you will see the most cost-effective performance from me in creating pin-ups of one to several characters with relatively simple backgrounds.
B. Prices by types of work
Although there will be some flexibility in the type of work I can accept, below are some benchmarks to help you decide how you would want to work with me (all prices are in US$):
Line art
1. One character: $15; each additional character $10
2. Background: simple $10, detailed, $15.
Line art with color
1. One character: $25; each additional character $20
2. Background: $20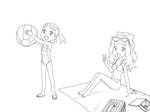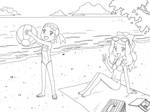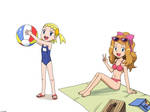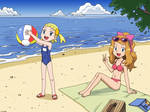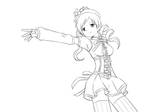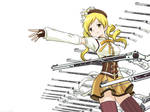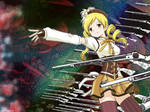 Above are prices for one-page art and we can discuss discount should your request encompass multiple pages.
C. Method of payment
Paypal is the preferred method of payment. After we substantially agree on how and when the commission is to be performed and what the prices will be, I kindly ask you to put down at least 20-30% down payment (the residual is due upon completion). Receipt of a down payment is my way of knowing that your request has been made in earnest and that I now have an obligation to meet your needs.
D. How to initiate request
Please send me a Note with a synopsis of your request, specifying features such as:

1. Brief documentation of setting, storyline, and/or characters
2. Type of work (line art, line art with color, background or no background, etc.)
3. Approximate number of pages
4. Approximate number of characters per page
E. Disclaimer
I will carefully go through each and every commission and will do my best to fulfill the expectations from you. However, please be aware that I ultimately retain the right to or not to take up the commissions, and works involving contents such as below will most likely not be accepted:
1. Overly complex graphic representations
2. Aberrant sexual propensity
3. Extreme violence
4. Disparaging comments or any other matters that may make the viewer uncomfortable
I generally request that the completed works be displayed in my gallery, indicating that they have been commissioned. However, if you would like to keep them hidden from the web, that will be certainly acceptable.
If you have any questions, please feel free to reach out to me. I am open and eager to hearing about any potential work requests from you



(This journal has been written by Aster in conjunction with Saver)