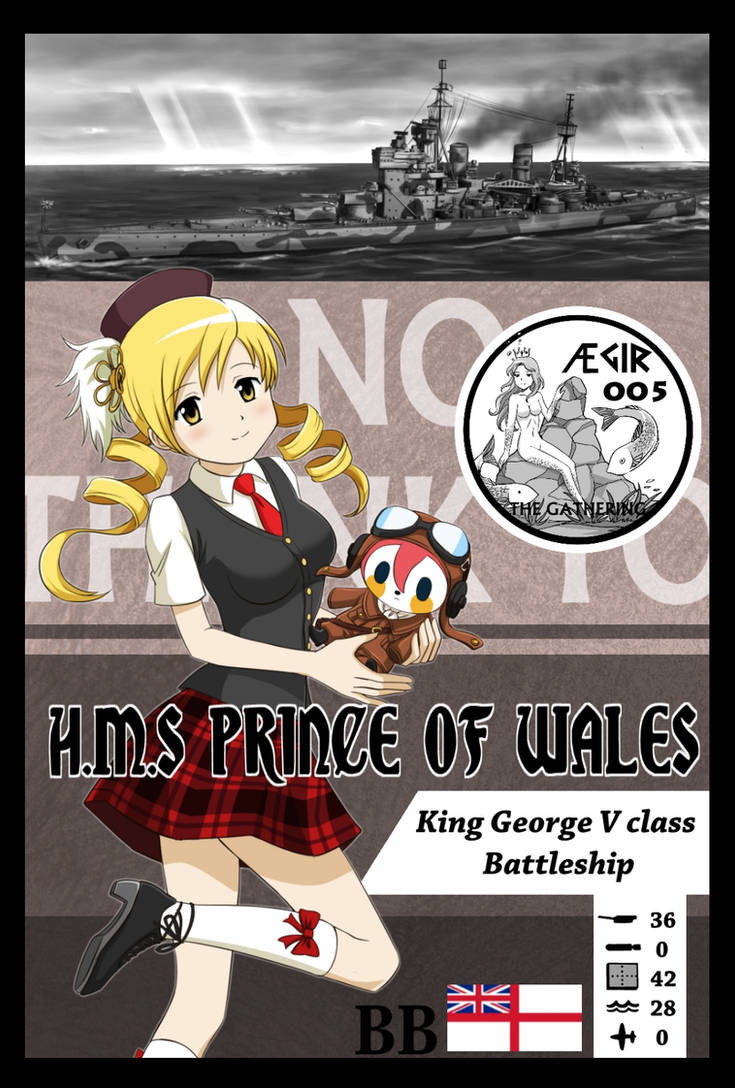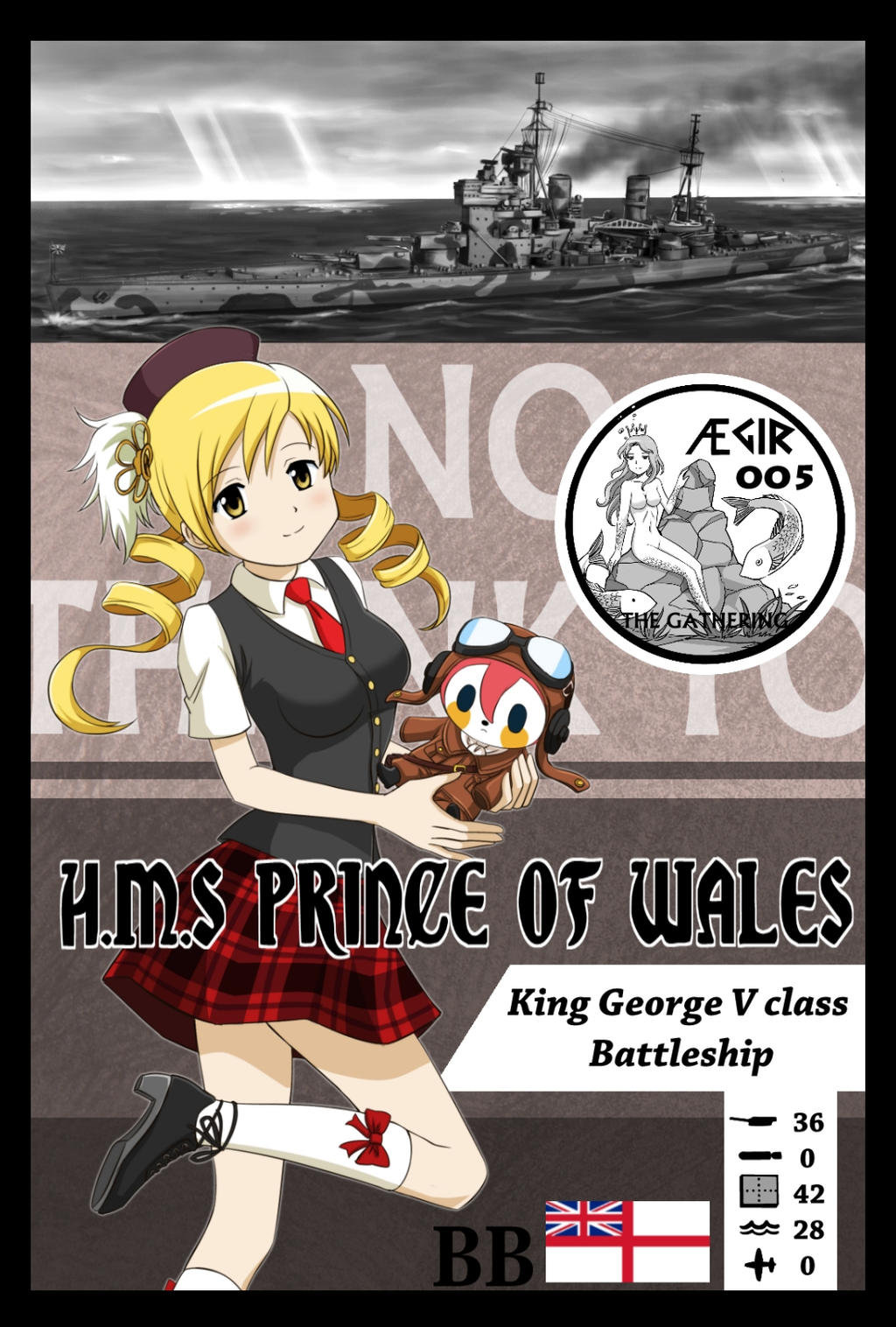 AEGIR 005- "No, Thank You."
Anyone who deciphers this Aegir will obtain 100 Saver points

...and thank you for the commission.

I picture Prince of Wales looking and acting like Mami and being in "Kantai Collection" to help the Japanese ship girls fight the Abyssals. She'd have a special task force of British ship girls with her of course codenamed Task Force Z.
Reply

Another work that honor the power of the royal navy, being seriusthanks for your works,nice to see such good quality work
Reply

Reply

Charlotte in a pilots uniform, indicating the Genzan Air Group which sunk HMS Prince of Wales, just as Charlotte killed Mami in Madoka, thus becoming the first capital ships to be sunk solely by naval air power in the open sea and signalling the end of the battleships dominance of the waves. I would just point out though that she DID carry aircraft, four Supermarine Walrus scoutplanes, here's a picture of one:
www.seawings.co.uk/images/SHIP…
Reply

Ah, what about the letters in the background?
Reply

Nope, must admit you've got me there.
Reply

www.amazon.com/gp/search?index…
Although I noted this passage is not as popular in English sources as in Japanese...interesting.
Reply

Aaaah, I see. I didn't realise that, although it makes sense, there was a strong tradition of going down with the ship in that era. Thanks for the information

Reply

Great work.

Reply

AWWW Charlotte in this pilot outfit is looking so cute... And Mami, too :3
Reply