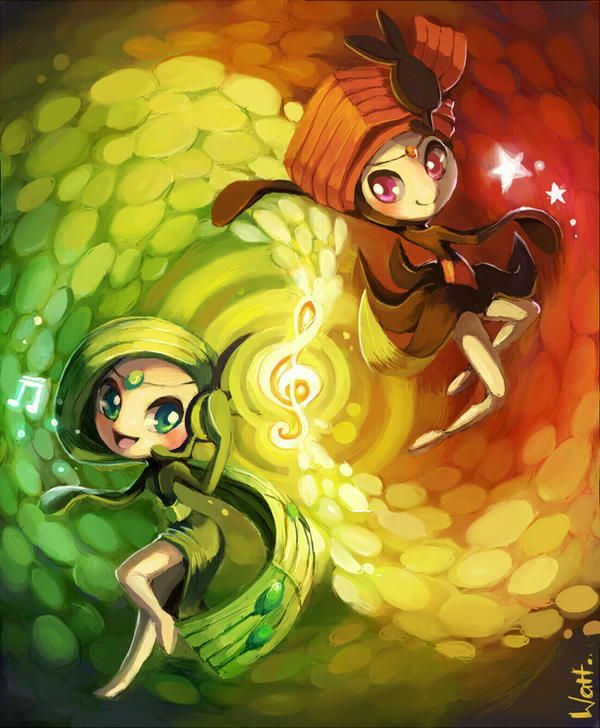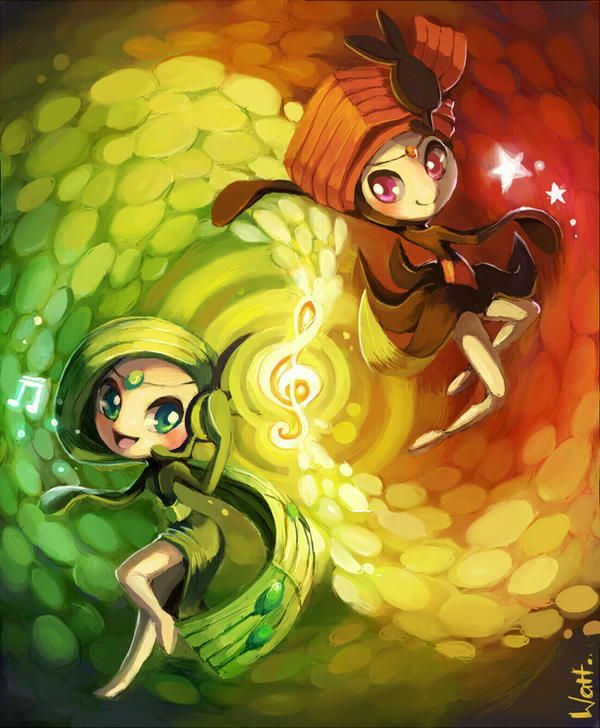 *Inserts Sailormoon transformation music*
Lol I keep dying and coming back ( sounds like I'm some kind of zombies...)
Uh Sorry about that. I just needed a break from the net for a while that's all. But I'm back now and will start posting again
Anw, here's Meloetta , the new legendary pokemon in her two forms: Voice form and Step form.
I'm kinda fond of the idea that she's a muse but I wish she looked less humanoid though. (it didn't feel like drawing pokemon at all when I did this)
...and that is all , hope you like it folks !
EDIT: woah woah woah I got another DD? Man you guys spoiled me too much ;; Thank you so much

and

for suggesting and featuring this ! This is such a nice surprise to start off the new year!
Meloetta (c) Nintendo
Art (c) me
Daily Deviation
Given 2011-02-05
MAKE UPPP
by *
Watteri91
The suggester wrote:
"I just love how *Watteri91 has depicted the two formes of Meloetta here in MAKE UPPP and the overall feel and expressions they have. The colouring is also rather spectacular, much like the other things in his gallery."
(
Suggested by GriffSGirl and Featured by alexandrasalas
)