Activity - Fishing
Fishing is one of many activities that your character can do. Fishing can reel in a few nifty things for you such as seeds, upgrades, fish and a few other things.
Each Sharade has a fishing skill, that starts off at 0. This skill must be visible on your house tracker.
Each Sharade has their own fishing skill, this allows you to have characters that specialize in different activities.
There are 6 fish that can be caught at the moment. More species may be discovered as time goes on.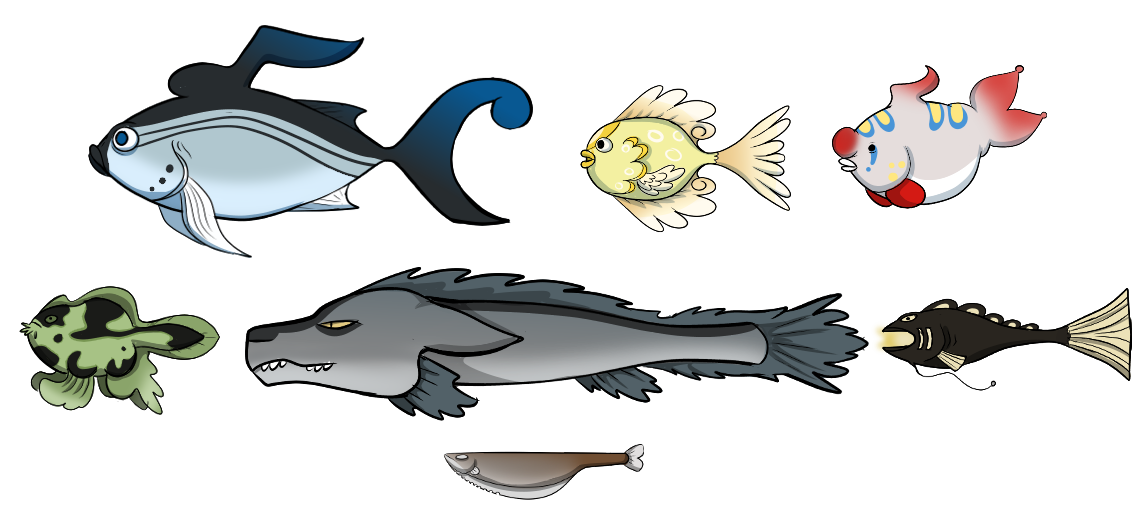 How to fish
- Draw your Sharade fishing
- Submit your art to the Activity folder.
- Wait for it to be rolled.
- Fishing will be rolled every Tuesday and Friday
In the description of your deviation, make sure to provide the following information:
Sharade Depicted
Link to House
Fishing Skill:
YOU CAN ONLY GET A MAXIMUM OF 3 ROLLS.
What can I do with my catches?

- Fish can be sold for seeds
- Keep the fish in your inventory for future use
- Trade or Gift



Happy Fishing