Hi Watercolorists!
October is over, which means time for our monthly feature. It was very productive month - we noticed slight increase in traffic of your submissions! We're so happy that so many of you spent October in such a creative way

Sadly, one of our moderators Theresa
Art-by-Cricket
needs to go on half-time because of her job duties, being able to vote only on weekends. Now
watercolorists
is fun, but job is important too

so we will probably soon announce recruitment for another moderator to back up any shortages.
Now to the feature!

WATERCOLOR DOWNPOUR: THE BEST OF OCTOBER
by
ChrisPanatier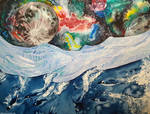 by
Ellofayne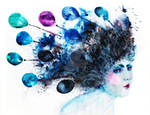 by
Jadesweetboxx

by
MichaelNashvili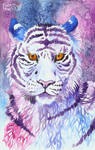 by
FuzzyMaro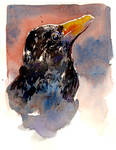 by
nash8808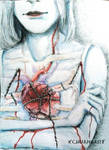 by
KCHuang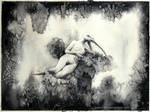 by
Tistelmark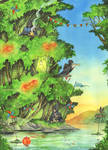 by
Manuela-M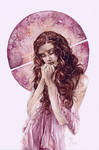 by
Gavenia

WATERCOLOR DROPS: CATEGORIES HIGHLIGHTS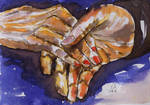 by
rollarius55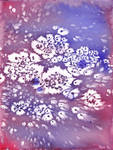 by
LualaDy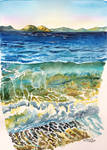 by
NeoNative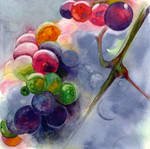 by
Why2be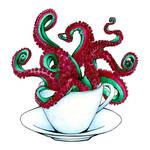 by
Hummingbird26

by
ilustrajay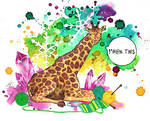 by
sofierimmer

by
Colutea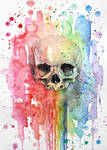 by
ericadalmaso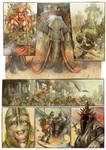 by
Martidy

WATERCOLOR DRIZZLE: ADVICE CORNER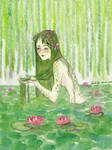 by
LualaDy
The questions of our member in distress are:
What I don't like about this piece is the background. I think I got pretty good (as far as my self expectations are concerned) at painting characters, now I need to deal with backgrounds. When it's only a mono or bi-chromatic abstract texture I'm good at it, but when it comes to actual backgrounds well... not quite it. IT's also my second real scenery like background so... yeah.
Anyway, as far as watercolour technique is concerned, how can I improve my background painting? Too much detail? Not enough details? Wrong colours (again)?
If you know how to help, please comment under
LualaDy
's artwork!
You never gave a critique before? Don't know how to do it? Here are some
tutorials
on this subject:

PE Feedback: How to Give a CritiqueHOW TO GIVE A CRITIQUE
It's a great thing that you want to critique other deviant's works and help them improve their skills through your constructive feedback. By critiquing fellow deviant's works, you are developing your critical thought and vision and thus, developing yourself as an artist. However, critiquing is not all about pointing out what others did wrong.  As

ChewedKandi

has pointed out in 'How To: Critiquing Artwork' "a critique is giving your opinion in a constructive manner about a subject - be it a piece a music, a piece of art, the meal you've just ate and so on."
That's the main point of this article: to share a few pointers on how to give a quality critique while providing links to a compilation of useful guides that focus on this very same topic.
Introduction: Let's start!


First things first! You've come across a piece of art that caught your attention and

PE: Do You Really Want Critique?As part of

projecteducate

's Critique Week, we thought it'd be a good idea to take into consideration when you should and shouldn't ask for critique on a work you post to deviantART.
Before I get any further into the article, I would like to address the fact that the things I say here will not always apply. In fact, they may not even apply most of the time. As with all guides to art and feedback, your mileage may vary, and it's always best to learn things for yourself. So, without further ado, here's a few things to consider before you request critique:
Personal work: The most common issue with critique that I've personally encountered around dA is the critique of personal work, and a lot of the time this is because the artist requests critique on a work that they are not ready to receive critique on. A few examples of this could be work done as a result of a person's passing, a difficult change in life, or a work based

PE: The Basics of Giving CritiqueA lot of people seem to think that giving a critique requires you to have an art degree and a lifetime of experience. This is merely an excuse barrier to stop you from trusting yourself in the art of delivering a fine critique. Today's Project Educate guide is an aid to help you consider the basics of critique, and in particular critique on dA.
This article has been written as a guideline overview only and one persons advice. There are hundreds of existing "how to" guides for critique already existing on dA, so if this one doesn't suit you, take a browse and see what else you can find!
The key rules to critique
1. Keep in mind you are writing a CRITIQUE not a CRITICISM. Be wary of your word choices and make sure you keep in mind you are helping the artist for improvement. Be Constructive, not Destructive.
2. Consider you audience- who is the artist reading this critique? How may they react to your words? Be wary of patronising the person you are c

PE: Dealing with a negative feedbackPE: Dealing with a negative feedback


:iconprojecteducate:

"To escape criticism - do nothing, say nothing, be nothing."
Elbert Hubbard
Everyone wants to be praised for their work. It's the extremely rare individual who creates things and doesn't care how they're received. Dealing with criticism can be painful, but at the same time enormously helpful.
Let's begin with understanding the function that positive and negative feedback serve. Positive feedback (pointing out things you did WELL) increases commitment to the work you do, by enhancing your experience and your confidence, white Negative feedback (pointing out things you did WRONG), on the other hand, is informative - it tells you where you need to spend your effort, and offers insight into how you might improve.
With that being said, positive and negative feedback are affective and motivate differently, their impact varies from different peop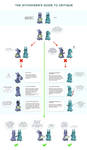 About Advice Corner: Artists who wish to receive constructive critique from fellow members and watchers of
watercolorists
can be featured here with one artwork per month.
The rules are:
1. You need to be a member of
watercolorists
, obviously  
2. Your work must meet the
Submission rules
  - it doesn't need to be a part of group's main gallery, but rules apply just the same.
3. Ask some questions about the area you want to improve. We would like to know what exactly you want to improve on - it makes it easier to give helpful feedback.
In order to be featured here, please comment here or send us a note with a link to the artwork and your question(s). We will feature your work in the next month. Requests without at least one question will not be featured. We wish you can find the watercolor help you need!
~~~~~~~~~~~~~~~~~~~~~~~~~~~~~~~~~~~
Thanks for viewing our October Monthly Feature! Now please give our featured artists some love by comments, faves and constructive feedback.

Also remember to vote for your favourite in our poll!