Journal Design by
chi-u
| Coded by
Jamaal10
The goal of our group
watercolorists
is to provide resources pertaining to the creation of art with water-soluble media, using translucent, painterly, watercolor-like techniques and to display those works for the benefit and enjoyment of our members.
You may submit one image once a day to our
Members Submissions
folder.  Upon acceptance your submission will be assigned to the appropriate gallery folder by a moderator.  
Submission Rules - why are submissions accepted or rejected

Paintings created with water-soluble media such as watercolor, concentrated watercolor ink, acuarela, liquid watercolor, transparent ink, India ink, Ecoline, coffee, tea, watercolor pencils, watercolor crayons, acrylic washes and gouache are welcome.  If your image has none of these materials, your submission cannot be accepted.

 All deviations must include the media (paint, ink, pencils, etc) used to create the image in the description of the work.  Submissions without this information cannot be accepted.

Works must be made in a
painterly manner
. If you use any acceptable media and apply them in a
dry, drawing, or opaque  manner
, your submission cannot be accepted.

Finished paintings only.
No in-progress works or unfinished sketches can be accepted.  

We accept tasteful nudity and other tasteful forms of mature content as long as the submission acknowledges DeviantArt nudity policy.
FAQ #23:
What are DeviantArt policies on nudity?
FAQ #565:
You prohibit the submission of 'pornographic imagery'; what do you consider this to be?

Images with offensive subject matter may be declined at the
discretion of administrators
.

 Paintings must be presented properly. If the submission is photographed or scanned crooked, notebook wires visible, paint sets and or brushes visible, too dark, blurry, and so on, the submission cannot be accepted.  
Here are some references should you use a camera to scan your work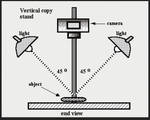 and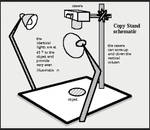 No digital interference to the artwork is allowed, apart from adjusting brightness/ contrast, watermark, cropping the scan or photograph etc. Works with digitally added content cannot be accepted.
(Exceptions could be made if the digital part is not a part of overall composition and does not obscure the watercolor part of the artwork.)
OTHER QUESTIONS
I have an idea for the group!
Tell us!
Send us a note!
Can I affiliate with your club?
Of course! We only affiliate with groups/clubs with focus on traditional media or painting. We also affiliate with groups/clubs that promote learning.
Follow the process in this tutorial
to ask for an affiliation!
Why my artwork is still waiting for approval?
Even though we have over 9,000 members, we work very hard to have all submissions reviewed within twenty four hours of your submitting them.  
MY QUESTION IS NOT ANSWERED HERE?!
Ask on this blog or
send us a note!

Is it ok to include media in hashtags, not in the description?
Are works made with watercolor and waterproof ink as a linework acceptable?
What about dark scenes, e.g. if I paint the night, so there are bold spots, is this considered as opaque manner?
For example:
Scrolled through the comments but haven't notices these questions. Sorry if they double