The insight
"Beauty is bought by judgment of the eye."
first appeared in Greek literature in the 3rd century BC. Hopefully you will agree these
Best of
selections meet that criteria.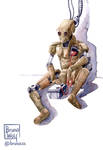 Inktober2015 - Day 03 - Robot health
by brunoces
A modern day depiction of the
Pinocchio
story - if inanimate objects could take on human characteristics we hope it's
brunoces
' iron robot who longs for a warm

Magic Kingdom- Main Street USA
by chade153
In homage to a former
watercolorists
moderator, Chad Enslen.
His ability to create a dramatic composition of a cherished memory of a magical place is wonderful.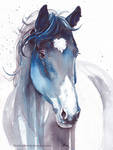 A cold day of Winter
by ChristinaMandy
The artist creates this popular animal image using perfect line and color to convey the icy concept with a drop away background to enhance the detail of the horse's head - and those eyes ... perfection.
Figaro2
by Concini
This artist usually works in black and white but occasionally creates lovely pet portraits with watercolor. She's currently accepting commissions - for more go here
concini.deviantart.com/journal…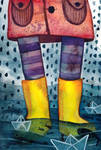 Rainy day
by Doertchen
I envy artists who use perfectly placed large shapes to tell a complicated story, hold the viewer's interest and move the eye around a composition Quite a bit harder than it looks.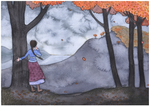 Moody weather
by gifdot
Here we find a favorite theme of mine
transition
- of seasons - of moods - of pictorial planes wonderfully enhanced by that vivid sky.

Cheap watercolor tutorial
by luien
Our group is all about providing members with water soluble media resources - so this valuable tutorial makes the cut for top ten this month.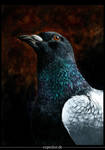 Portrait of a pigeon
by oxpecker
An example of light to dark featuring photographic reality. The artist has endowed this pigeon with a majesty way beyond its normally sullied reputation.
Cool round sunglasses
by TheMiceArt
The perfect depiction of
cool
-
" ….an aesthetic standard in artistic expression and physical appearance"
- in the rendering of this portrait.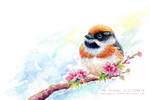 'I'm not idle. Just busy thinking about you
by thevisualilliterate
How the upper left negative space supports the well constructed bird, branch, flowers and signature - I think is artistic magic.
Hope you've enjoyed this month's picks - thanks for all your comments on our newly instituted mid-month poll
brushes
and

don't forget to VOTE in the
Best of November 2015 Poll
now available.

Cmac13
watercolorists
moderator