Hi everyone!

November is over, so it's time to sum up this month's submissions and choose our best ten. It wasn't easy, as always, you keep on overwhelming us with stunning artworks - through whole month I had like over 40 candidates and still couldn't choose!

Please go and give the artists some well deserved love and admiration!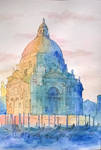 Santa Maria Della Salute by
CitrusParadisi
Excellent use of bright and pure complementary colours, fine architectural details showing a famous monument in sunset light.
:thumb494683846: Original Abstract Watercolor - Impressions by
KatrinaMarieBritt
Interesting abstract composition draws the eye alongside with wonderful technical execution and skillfull use of negative space.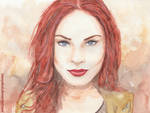 Louise by
ConnyDuck
Skillfully and gently rendered portrait, with great attention to realistic colours.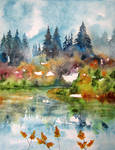 Doesn't have a title yet by
BlueCaroline
Masterful use of wet on wet, brave colours, bringing a modest forest waterscape to a new level of artistic life.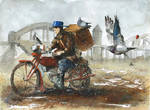 The pigeon-fancier by
sanderus
At a closer look it gives a chaotic feel, but this chaos creates a harmonious composition of a man and his pigeons. White drops give an impression of motion, adding dynamism to the painting.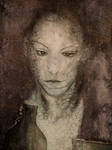 Absinthe by
unerde
What is so admirable about this painting is masterfully applied interesting texture. Alongside with limited, almost monochrome palette it gives dark, brooding feel about the painting.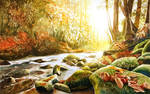 Autumn river by
JoaRosa
Warm mood and the melancholic feel of autumn's beauty comes along with great attention to details and composition.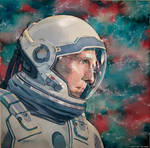 Interstellar (watercolor illustration) by
Trunnec
A portrait of Matthew McConaughey in Interstellar, with colorful space in background and wonderful details on space suit. Great contrast between dilluted, wet-on-wet background and careful details on the suit.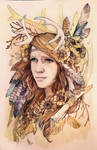 Kaylaflower by
LadyEru
Interesting mixed technique portraying artist's friend, with finely detailed flowers, branches and feathers, showing model's bond with nature. Excellent example of how originally portrait can express the model's soul.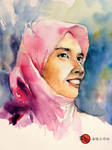 Watercolor portrait of Nurul izzah by
young920
Confident use of paint stains to show a beautiful girl.
Congratulations to all the artists for their hard work to show us a better version of the world with their eyes