Hi Watercolorists!
Welcome to the March Feature! This month you overwhelmed us with wonderful artworks so much that I had extremely hard time to choose and wished I could feature all of them. But finally they are here again - best of the past month.
1.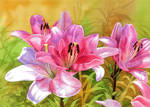 by

Shelter85
For the start - beautiful lilies by Chris, reminding us it's spring already.
2.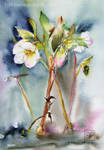 by

stokrotas
Second come less bold, but just as beautiful white flowers by Barbara.
3.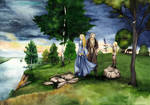 by

SarkaSkorpikova
With spring in the warm air, who wouldn't wish for a journey through the wild? Even if the sky looks like it's going to pour anytime.
4.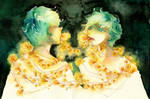 by

kykie02
Original and creative painting with great use of white spaces and color.
5. :thumb516644907: by

Scarlett-Aimpyh
Fantasy scene from experienced painter, showing off amazing skill in using interesting textures.
6.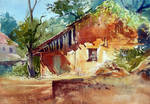 by

kios18
Serene rural scenery by Kishor, filled with little sharp details, adding dynamism to a static scape.
7.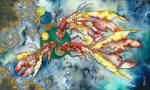 by

Chonunhwa
The imperial family of Koi just dressed up in their beautiful, detailed gowns for their royal breakfast. Bon appetite!
8.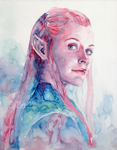 by

MariaBruggeman
Tauriel from the Hobbit by Maria, giving us a curious glare, definitely proud of her wonderful, colorful hair.
9.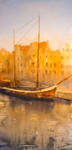 by

dnessArt
Warm, inviting scene of Luebeck, Germany by Dustin.
10.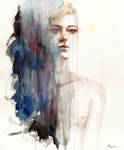 by

KON085
Emotional, half abstract, half portrait and a great study of human face details by Ryo.
Hope you enjoyed viewing those wonderful artworks, now go and give the artists some love

Your dedicated moderator
- Beata