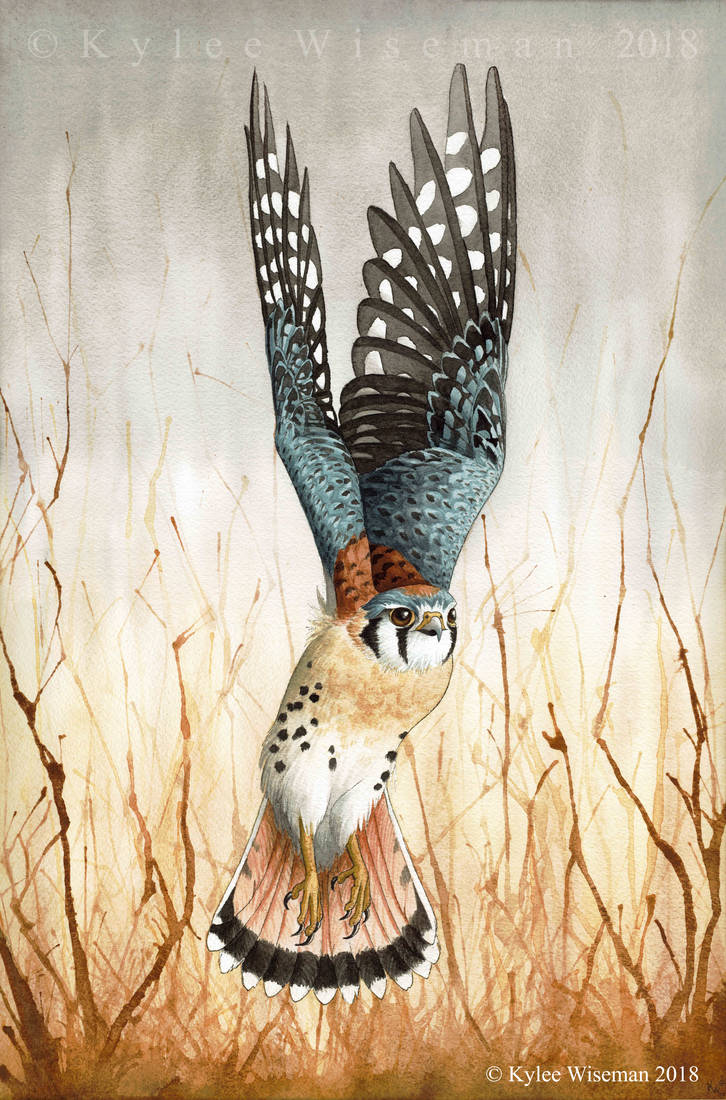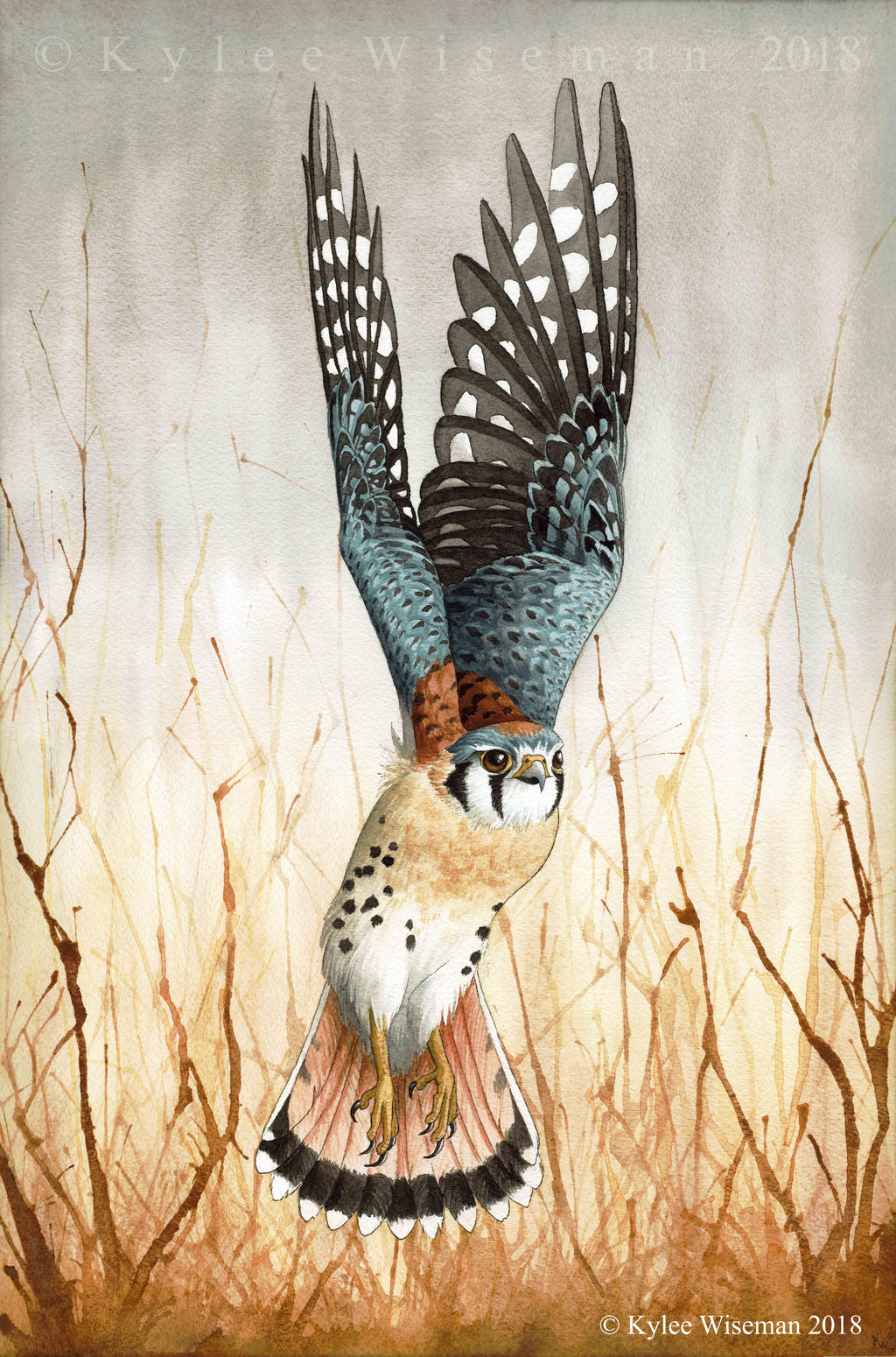 Watch
This piece was featured on Ron Dudley's incredible photography blog, Feathered Photography!
www.featheredphotography.com/b…
I've been a fan of Ron Dudley's photography for years. His images combine fantastic technical quality and artistic vision, and he holds himself to high standards. As a retired biology teacher, he possesses vast knowledge about bird biology and is extremely observant of bird behaviors. He is careful to never disturb the birds he photographs, never baits them with food, and always alerts the viewer if he has digitally edited his photos. Ron's photos have become my personal standard for wildlife photography by which I judge all other photographers.
Last year, one of his photos of an American Kestrel taking off was so unique, I just had to paint it! I emailed him asking for permission to reference the photo and he graciously abliged. I sent him a scan of the finished painting, and he posted it on his blog. I can't even explain how exciting this was! I am so honored to recieve praise from one of my artistic role models.
Watercolor and Ink. P.S. I created the background by blowing the wet paint with a straw.

KESTREL!!! What a charming pose too. Great work!
Reply

Reply

Beautiful work! The background is wonderful.
Reply

i'm glad you like it! The background was really fun. i covered the bird with resist and wax paper so I could just go crazy on it

Reply

Reply

Reply

I was looking at the thumbnail for this and I just noticed what you did with the background! I love what you've done with the background-- the tan foliage goes along with the bird's brown body and the gray wash goes with its wings. I haven't done visual art in a long time, but it looks a lot like the rule of thirds to me.

Reply