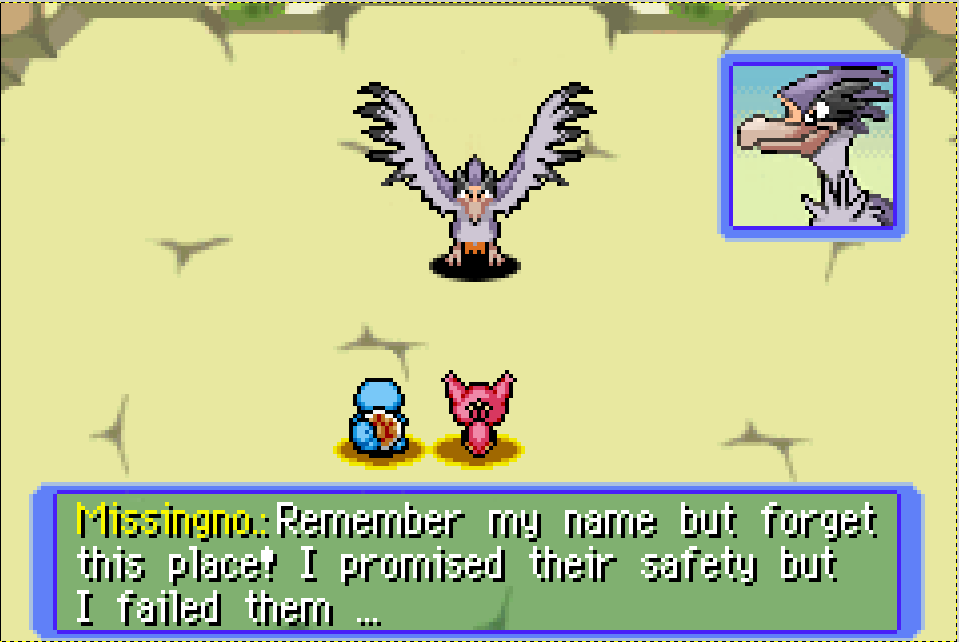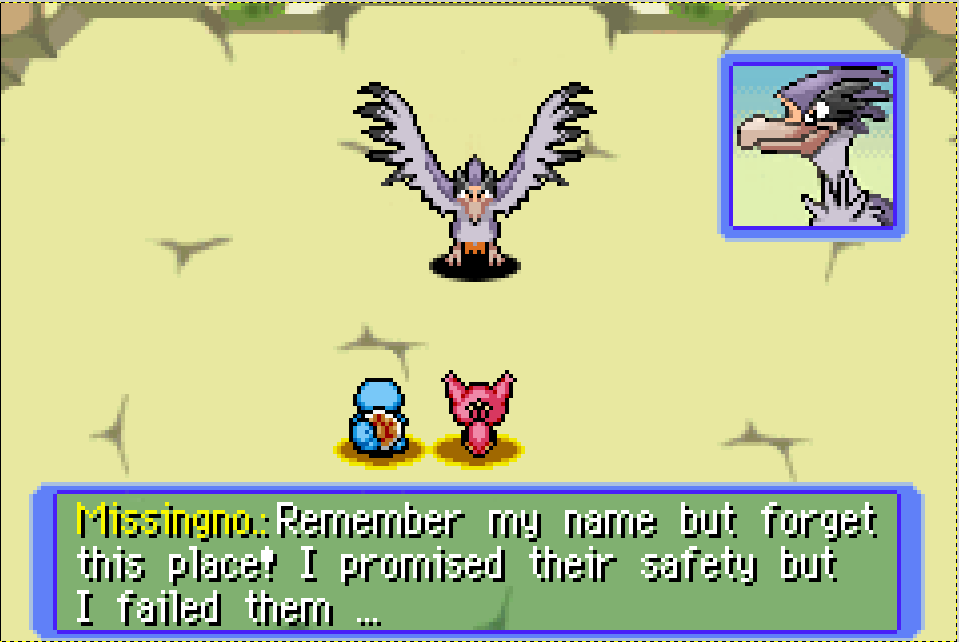 Watch
I was playing PMD Red and I got a challenge letter from a place called Coastal Ruins. On the map, it's slightly above Stormy Sea, on one of the unmarked islands.

There was 39 floors plus the summit... the wild Pokemon there were mostly water types and some grass types, given that it's an island.

At the summit, though, was the challenge sender... the one and only Missingno.! I've seen weird things in this game (flickering sprites etc.) but I never thought this would happen. I mean, it's a real event with dialogue!

So, Missingno. is actually guarding a portal to a different dimension where the Pokegods we know exist, though he just refers to them as "different Pokemon." However, rescue teams have heard of this portal and met with Missingno., which never ended well.
After defeating him, my partner suggests that we respect Missingno.'s wishes to forget about the portal and spread the word that nothing ever happened at this island.

Perhaps this hints at a "3rd" game planned for Red and Blue, as Sky was for Time and Darkness? It would have been nice to see why Missingno. guards that world so dutifully.


...... Nahhhhh.