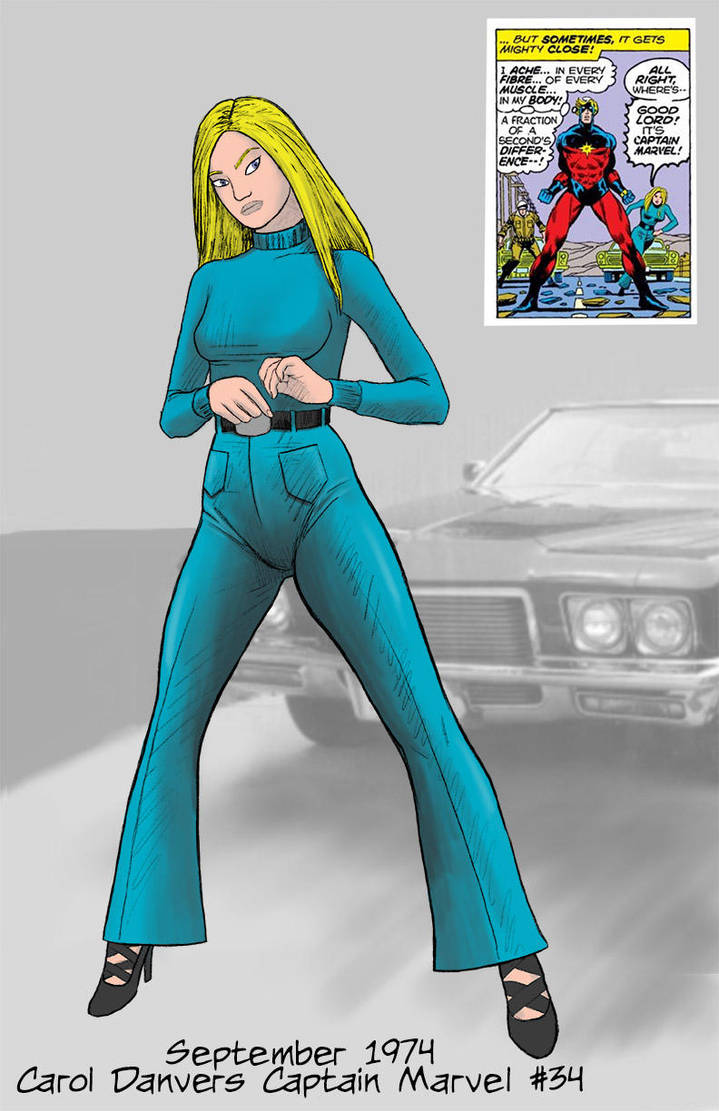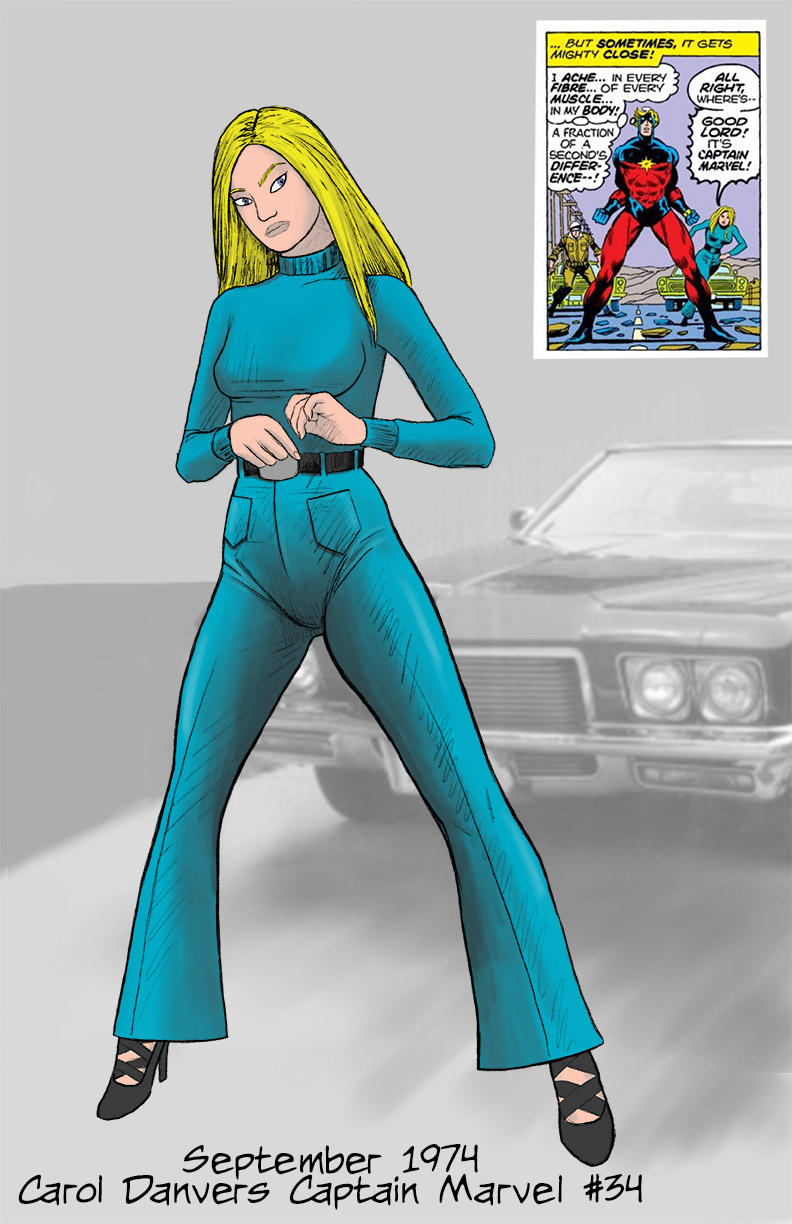 She's still a minor character in the comics. Here is what I read between the last Carol picture and this one:

Iron Man #28
Amazing Adventures #5
Amazing Adventures #6
Amazing Adventures #7
Avengers #91
Amazing Adventures #8
Avengers #92
Avengers #93
Avengers #94
Avengers #95
Avengers #96
Avengers #97
Avengers #103
Captain Marvel #22
Captain Marvel #23
Iron Man #54
Captain Marvel #24
Iron Man #55
Captain Marvel #25
Captain Marvel #26
Captain Marvel #27
Captain Marvel #28
Marvel Feature #12
Daredevil #105
Captain Marvel #29
Daredevil #106
Captain Marvel #30
Daredevil #107
Captain Marvel #31
Daredevil #108
Captain Marvel #32
Avengers #125
Captain Marvel #33
Captain Marvel #34

So the reason why I read all these tangential comics is because when I was younger whenever a Marvel comic would toss in a "As seen ins Ish. #22 - Stan" I wished I was able to track the comic down and read it. Now that I have this Marvel Unlimited app, I can pretty much just do that. So I'm following all the Marvel Cosmic stories as they relate to Captain Marvel and Carol Danvers, specifically the Kree and Skrulls. I'm sure I'm missing things because the Marvel library is VAST and I'm not a fan of the Fantastic Four. But I get to read about when Daredevil and the Black Widow was an item, and the various Kree interferences on Earth in the past. Like the Kree Sentry interrupting the Fantastic four's vacation or some of the Inhumans' background and Kree origins. Also finally being introduced to Thanos, his brother Eros(Starfox), and their dad Mentor is cool. Finally reading about MoonDragon as well. So it's cool I'm finally getting introduced to these characters. So maybe a little Kree, Skrull and Eternals as well then. Anyway, as it turns out when Carol Danvers gets her powers the reference an event that happened way back in Captain Marvel #18, because Marvel is ALWAYS retconning everything, I think I'll have to go back and draw that.

its always good to see that I am not the only one who do reserch on older comics. to know the oreginal is importent in times like this we sometimes storys wer changed for TV and movie. and evry on says he/she is an expert just because of seeing that new variation.
i perefer to sie it al as variations with the trouth in between.
Reply

There is about 50 years of comics with her in them, so there is a lot to read. But this is fulfilling a childhood dream to be able to meander around the Marvel library like this. Marvel Unlimited is pretty cool. It doesn't have everything on it, but I'm managed to get from 1968 to 1974 in about a month of what I want to read.
Reply

I agrre its got to have all in reach. having a chance to read orginal was like opening a gate to me. in germany we often get only the bestsellers tranclaited and mostly miss the sole that what you find between the lines. so than i did not know when or were i see some of my faves againe.(spetcialy the random charaters)
Its now a round 26 years reading marvel comics as an on/off reader.
Reply

Reply