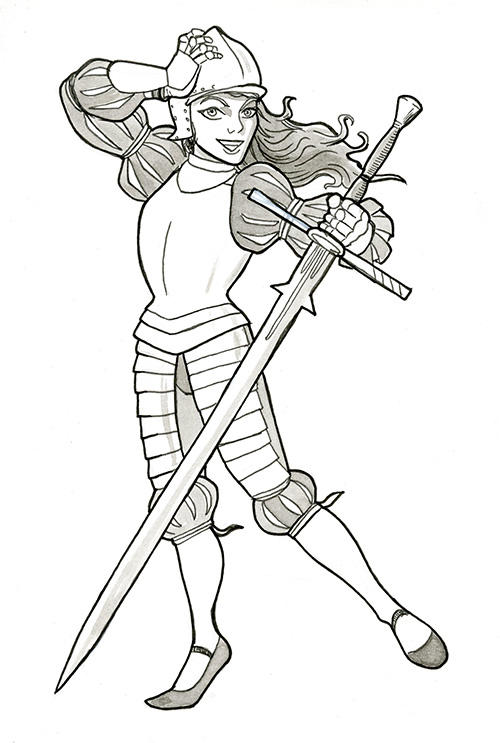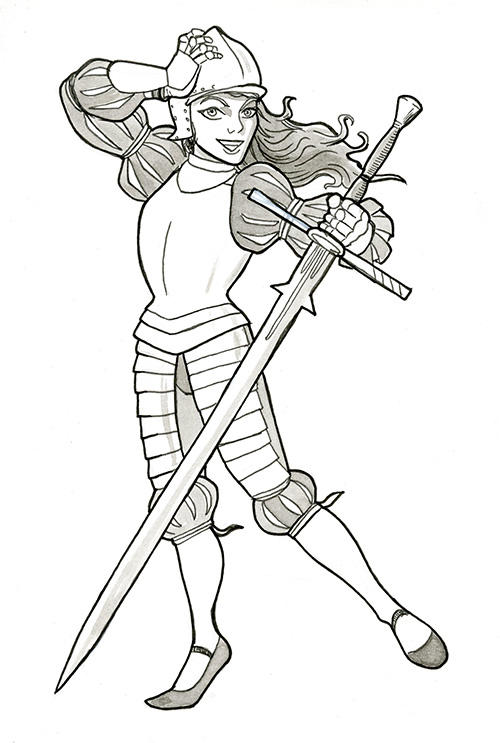 Watch
Here's a girl with a big sword. Drew with Multiliners and brushed Pelikan Ink.

Nice clear line drawings, good detail of the armour, like having girls instead of guys. That especially appeals to me. A sort of alternative history world in which the Amazons beat the crap out of the patriarchy Greeks and Romans. The huge sword is in the style of the 16th century Landsknechts.
Reply

What about a world where misogyny never took root and all jobs, military, and administrative, were always shared between the sexes? I want to draw a comic that takes place during the Crusades, but in an alternate world, where there are male and female crusader warriors, male and female Mamluks and Assassins, Bleymmes, Sciapods, and a mystical shadow war between Jesuit and Kabbalist sorcerers.
Reply

I like it! I love that "what if?" alternative history worlds....There are a number of real examples of "warrior women" down the ages (apart from poor Joan of Arc and Boadicea).... Your idea sounds very interesting.
Reply

This is great! Doing a good pinup of women in armor, especially more realistic armor, is pretty difficult, but you pulled it off.
Reply