Some of you may already know, but earlier in August I had once again teamed up with the guys at Udon, but this time to create some artwork for Marvel! For the time I had available I only could fit in 2 artworks, so I was assigned to create two artworks of Mystique. I thoroughly enjoyed working on her along with her backgrounds and Im happy to say that I've already completed both a few days ago. Not sure when this whole project will go public, but as soon as it does, you know I'll be sharing my version of her with you all!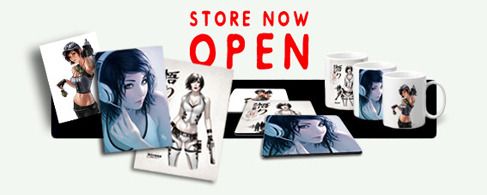 I just want to say a
BIG
thank you to everyone who has purchased from my DA store! You have no idea how happy it makes me to know that my artwork is now finding homes around the world

The support is totally awesome and hugely appreciated, so thank you so much! I hope the prints turned out well and that you are enjoying them.
For those interested in anything I have available, you can check out what I have to offer in my store -
warrenlouw.deviantart.com/stor…
My Rebirth landscape is my newest addition -
www.deviantart.com/print/29582…

Ok, so I've actually set up a Youtube account! It doesn't have much yet, and I doubt I'll be able to put too much focus on uploading on a regular basis but I totally recommend subscribing coz more vids on my artistic process will be on the way -
www.youtube.com/user/ArtOfWarr…

For those of you who would like to keep up to date on a regular basis with the developments in my world of art, be sure to follow me on Facebook -
www.facebook.com/ArtofWarrenLo…
P.S. Ive been receiving a huge amount of PM's for the passed few months, which I really appreciate, but unfortunately Im unable to respond to all of you due to how little time I have available with all the work I get. Id love to respond to all of you, but I simply can't. I do try when I have free moments, but If you dont get a response back, please dont be offended.
Peace
Warren