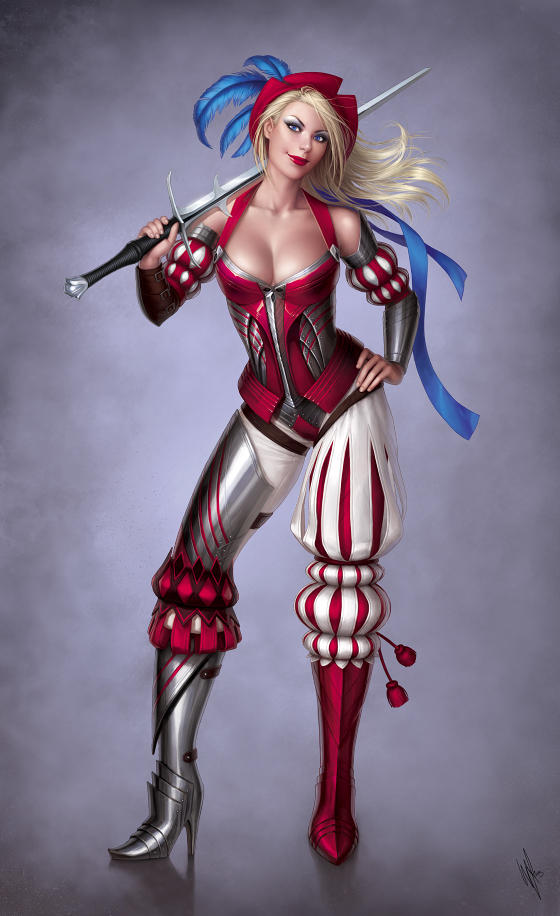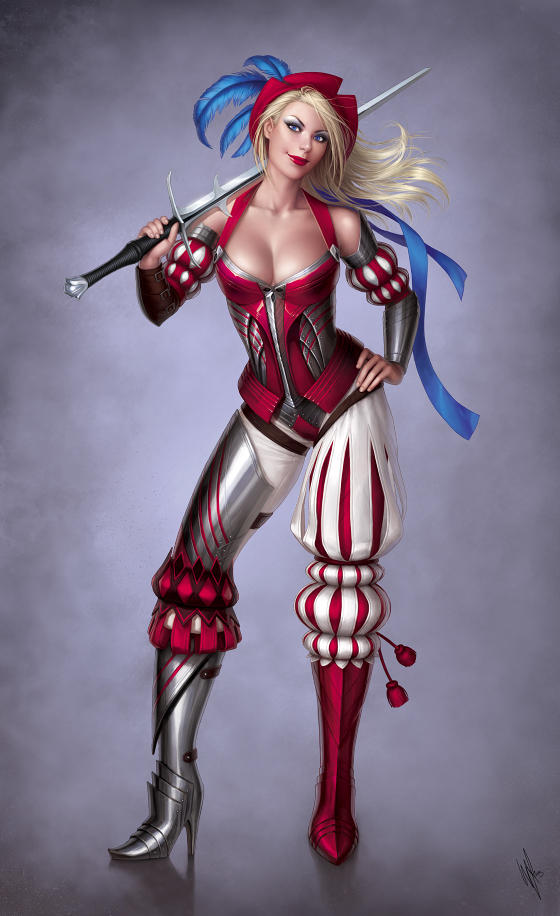 Watch
Zwei (2013)
Created for Longship Armoury for their next upcoming limited edition "Legends Line" swords, the Zweihander.
A reimagining of John Lundemo/Odinblades' iconic Peacemaker sword, this Legends Line rendition draws on inspiration from early transitional zweihander design. The sword is planned to be 54" long total. Fittings for the Peacemaker will be in steel. This sword will be limited to only 10 pieces, expected to retail at around
$2,500 with pre-orders opening up mid to late January 2014 - longshiparmoury.com/
This is probably one of my personal favourite characters of mine, so Im glad that Longship Armoury got hold of me again for another one of their sword mascots

• Painted in Photoshop CS4 with a Wacom Intuos 3.