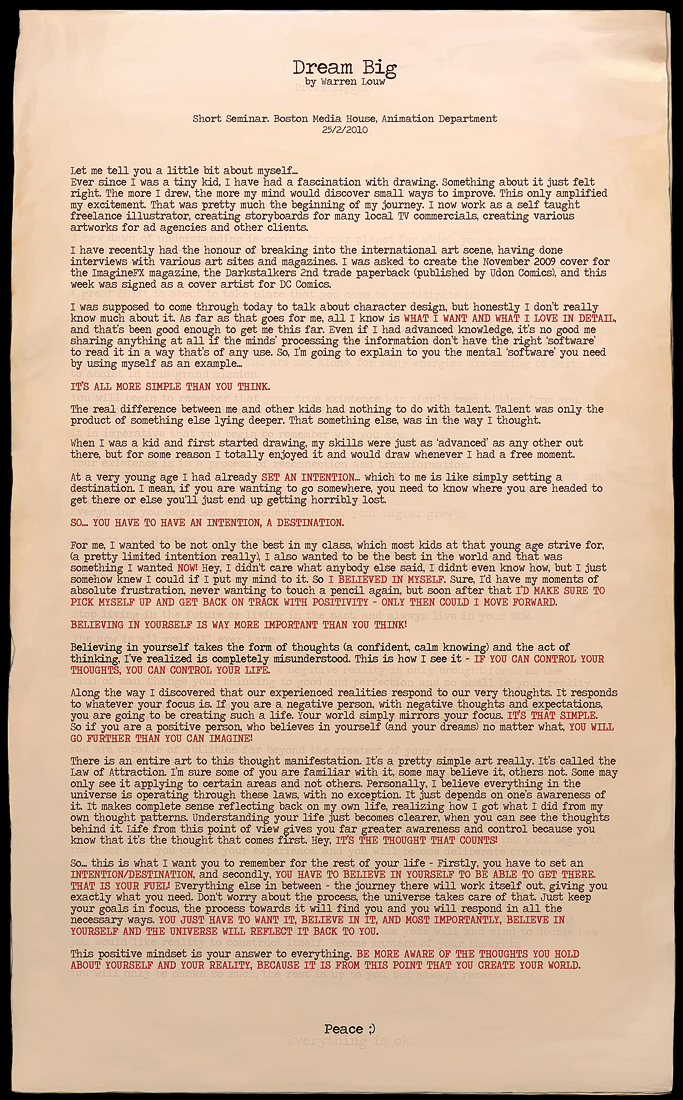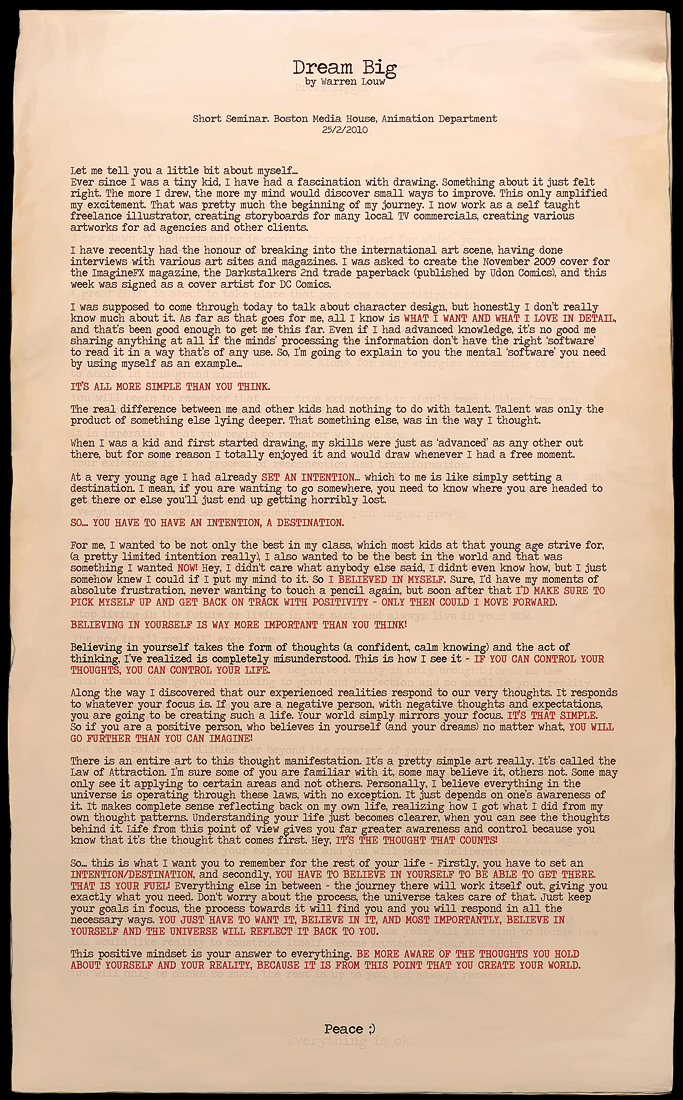 Watch
Dream Big (2010)
This speech was prepared for a short seminar I did recently at the Boston Media House college, in Johannesburg, South Africa. This is based on my original write up, but was further polished for public viewing.
The content of this write up is based on my own awareness of reality and the
law of attraction.
It is offered in the hope that it may be useful to you. Please use your discrimination and judgement in assessing this material. If something rings true to you, awesome. If something does not, please leave it behind.
• Colours painted and text created in Photoshop CS3, by Wacom Intuos 3.
•
Believe In Yourself
-
[link]
•
Your Key To Infinity
-
[link]