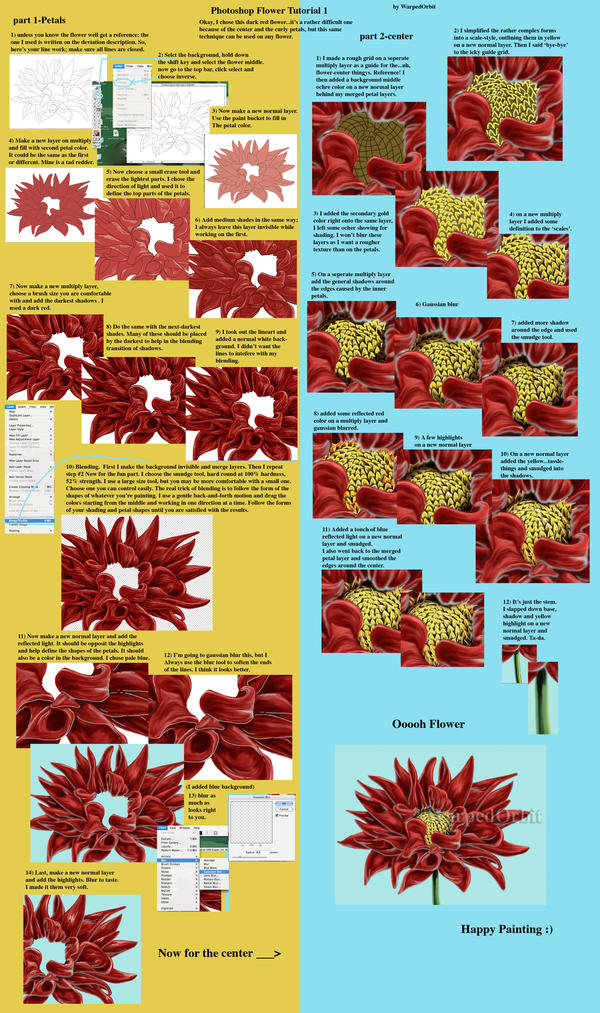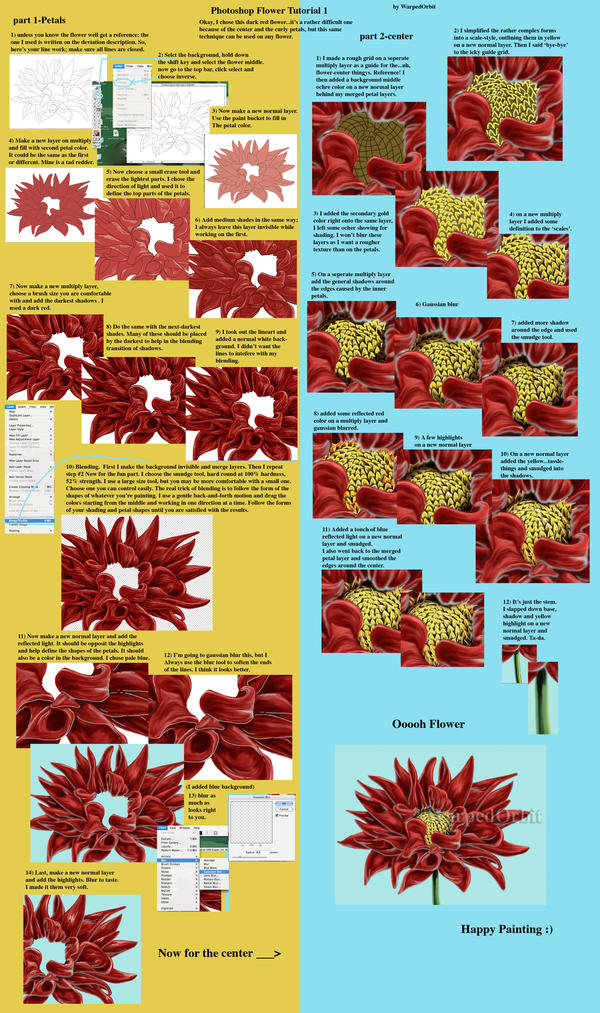 Watch
Sorry, this is 'gonna be HUGE.
PS flower painting #1. Reference permission granted by the amazing
here's her original photo:
[link]
Hope you guys find this useful.

Ill be using this very soon! looks very helpful . thanks for sharing!
Reply

Interesting way you laid this out. Makes sense though lay things out, block in color then add the shadows and highlights.
Reply

Thanks! This is just how I learned/taught myself to do it. There must be hundreds of ways to get the same result.
Reply

Very nice. I wouldn't have the patience to put one of these together..heh
Reply

Ohhhhhh, it looks awesome Colleen. You are so clever. I only have dial-up, so I think 8meg would take about a week to download

Thanks for the link. It looks like you did an amazing job with that flower. I don't know what kind of flower it is, but it is just captivating! I wish I had your talent.
Reply

Wow, that's great! I see so many Photoshop tutorials and it makes me want to try it, but I've also heard it's not too much different from Paint Shop Pro. So maybe I can try this out in PSP.

My problem is, I don't ever do things the same way when I work digitally. I either forget the method or just try something different. It's a pain when I leave a drawing for a while and come back and try to finish it... old and new work don't mesh very well. Honestly, I think that's why I don't draw at all sometimes. I'm afraid to start stuff in case I don't finish. OK, and I've also just been lazy.

More, more tutorials! Feed me!

Reply

This is way too difficult for me.I rely solely on serendipity when i'm in the shop.
Reply


People always ask me "How did you do that?" when they see certain things, so I decied to show them exactly how. I don't expect everyone who asks is going to try my techniques because though some are simple, others are more 'advanced' and still othes look easy but depend on artistic intuition which varies highly from person to person, making duplication of the results 'iffy'. And I don't always do things the same for each picture because I'm always experimenting. But believe it or not, Serendipity is a good friend of mine too

Reply

Reply