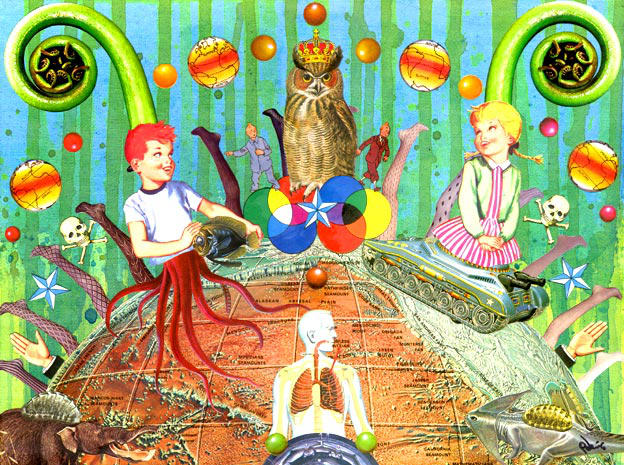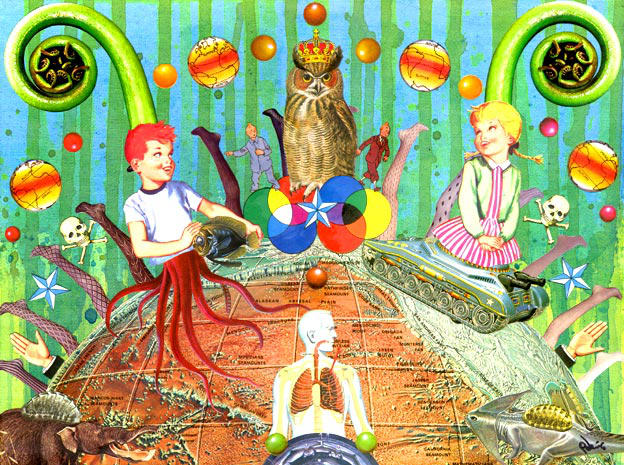 Watch
A new one just in time for Christmas. Kind of a weird family portrait:

- the boy is me, I'm a big fan of octopii and have one tattooed on my arm.
- the girl is my wife, though she's not really tank-like
- the owl is our cat Calliope, who has lovely big round owl eyes
- our other cat Tintin is represented by the cartoon Tintins

And everything else is pretty much decoration. So no hidden meanings or deep statements here, just bright lurid colour and fun.