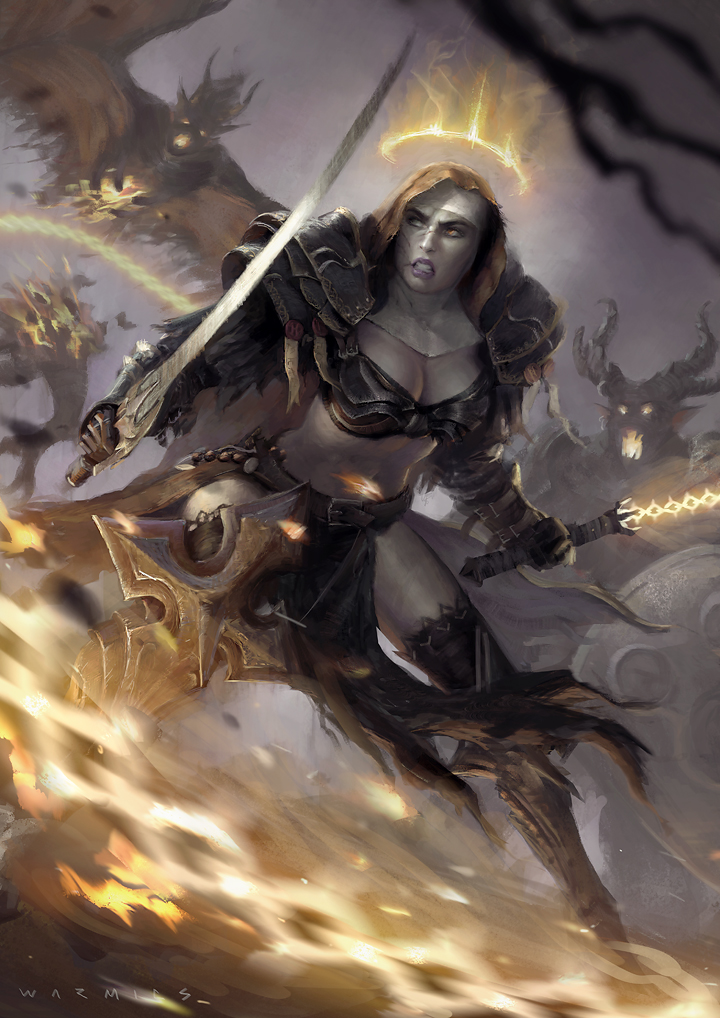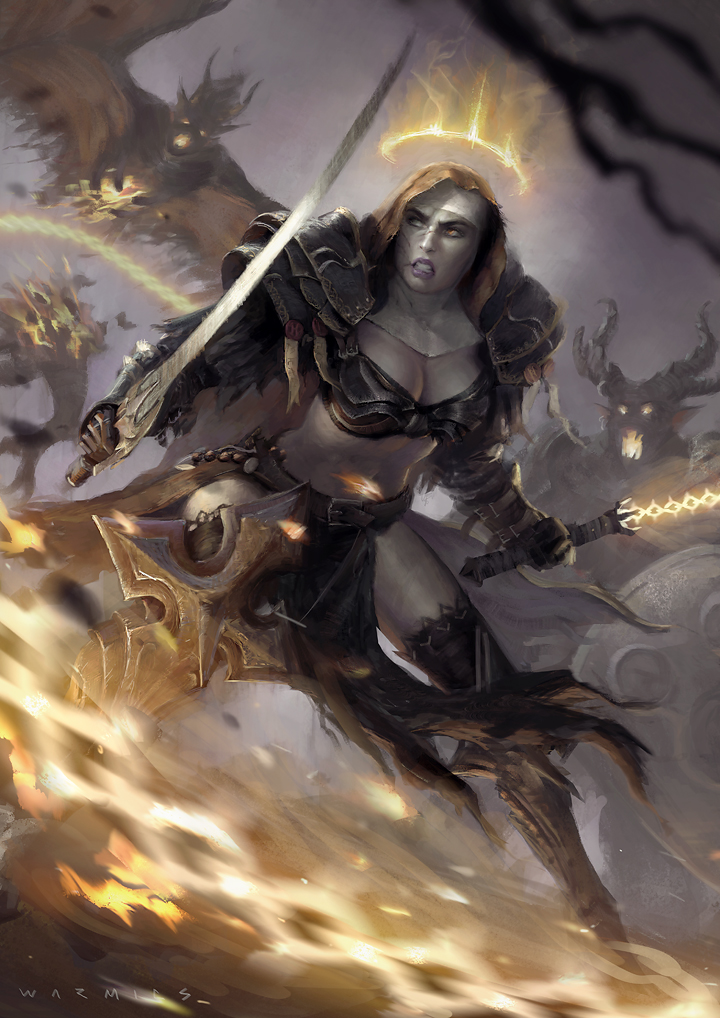 Watch
Personal piece. Support me at Patreon for more stuff like this!
It also helps my twitch channel over at twitch.tv/warmics

Thanks for watching!

Reply

What can I say?! YOU'RE AMAZING AND YOU KNOW AND AND AND... WELL YOU KNOW!!! Your art is <3 <3 <3 -makes Myttie happy noises <3.
Reply

This is so badass! I hope those demons don't give her too much trouble.
Reply

Good thing she has that head covering for modesty-sake.
Reply

Really amazing

Reply