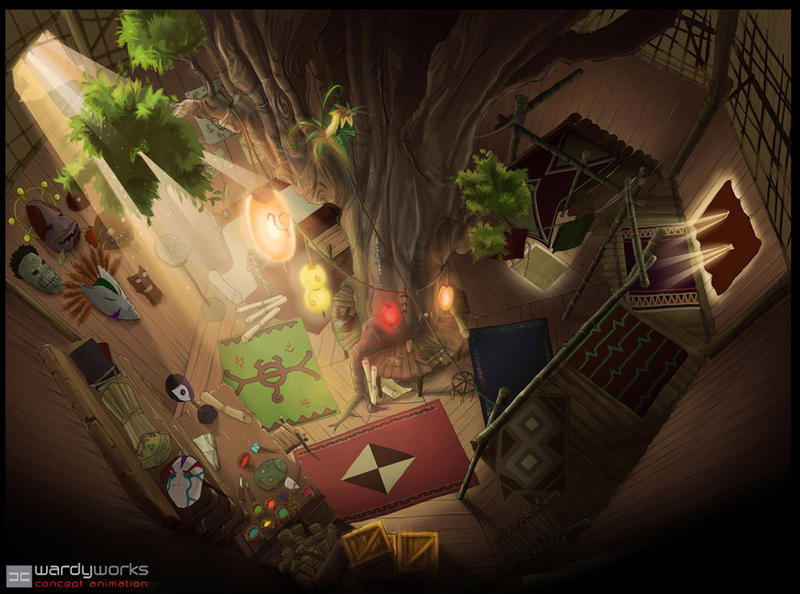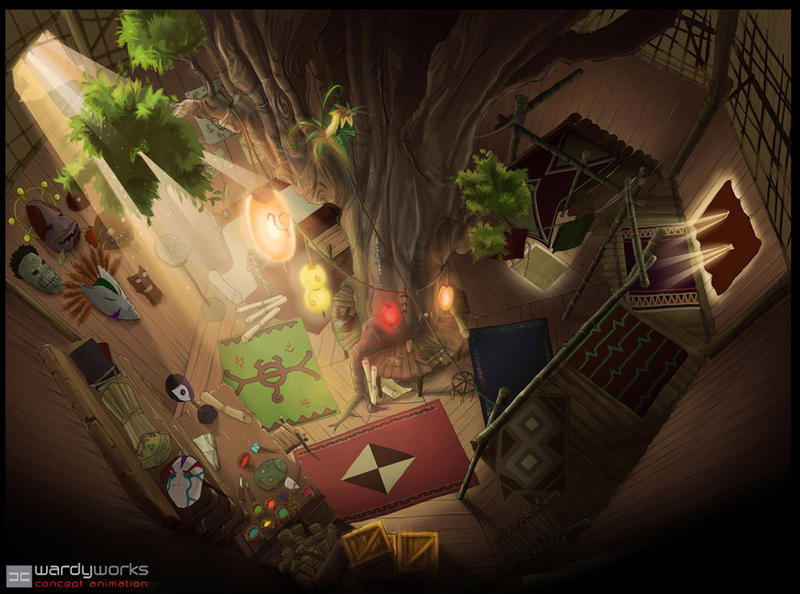 Watch
Click image for bigger view
For the worker who wishes to be alone.
I created this with animation in mind, so the scene pans up following the line of perspective.
This was created for a project on my animation course, I chose to design a mask makers studio in a treehouse.
Created in Photoshop CS
Probably the longest I've stuck with one painting. I've just really enjoyed doing it.
Still unsure whether I want to be a character animator or a layout artist...
Thanks for viewing.
UPDATE! 4 Sept 07
- Extened the walls and gave the drawing more contrast.
Wardyworks:
[link]