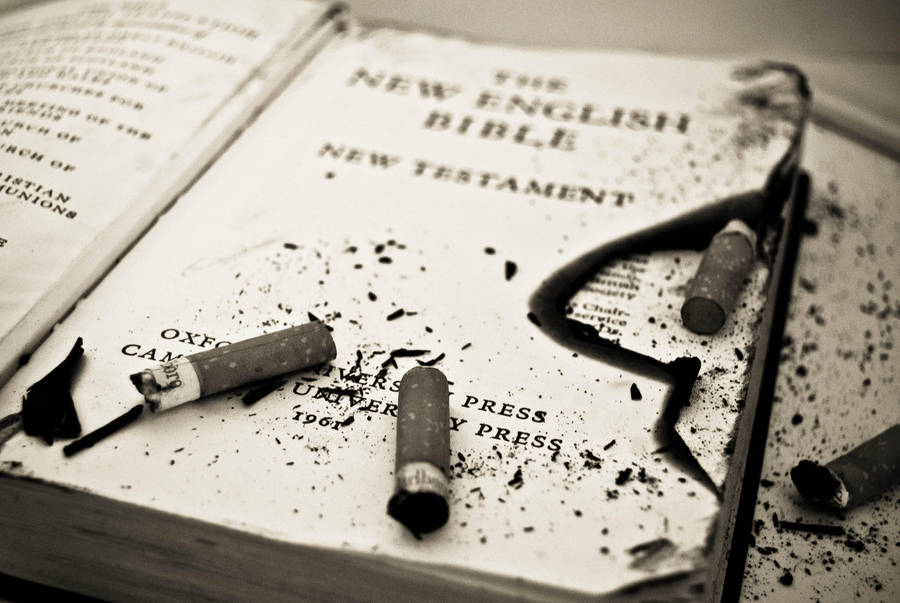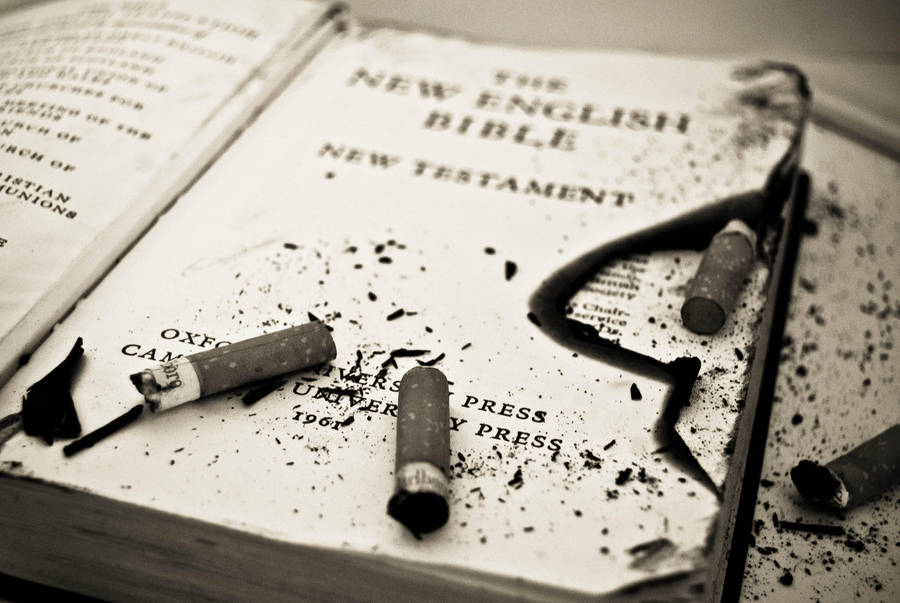 changed it from a sepia tone to this hope it looks better

it for my latest collage project and i wanted to show anti religious
I like this a lot, it's original for one, and secondly it shows what it's meant to (Anti Religion). I think you have done well with the concept and definitely haven't over done it. The cigarette buts could of been placed in many different places and you placed them well and didn't over do it with too many of them. I think the colour overlay for the photo creates a mood of some sort to me anyway. Maybe age, also having the year of the bible press in display as well.
The way the "The English Bible" text is out of focus, as to me it shows it's not important in the sense of being a bible or religion.
This is my first critique and as requested by me I felt I should do one for you. So did the best I can, keep up the good work! I like this.

The Artist thought this was FAIR
23 out of 24 deviants thought this was fair.
well honestly let me just get out what this image says to me:
"The image of a bible that is burnt by cigarettes show to me at least the strangle hold of the way Christianity has had on the world, the cigarette show a slow acting poison but the fact that they're used up and no longer able to burn it shows that people are now will to move on without the old ways of Christianity"
That is just my personal view
Good Points:
I do like images that go against the norm and challenge peoples beliefs.
the idea is original, i've never seen the bible portrayed in such a manner
Bad Points:
i'm not sure that a Sepia tone is good on this, try Black and White

Overall:
Overall i love this. Great work
The Artist thought this was FAIR
19 out of 20 deviants thought this was fair.